Posted on: 21 Dec, 2017
Categories: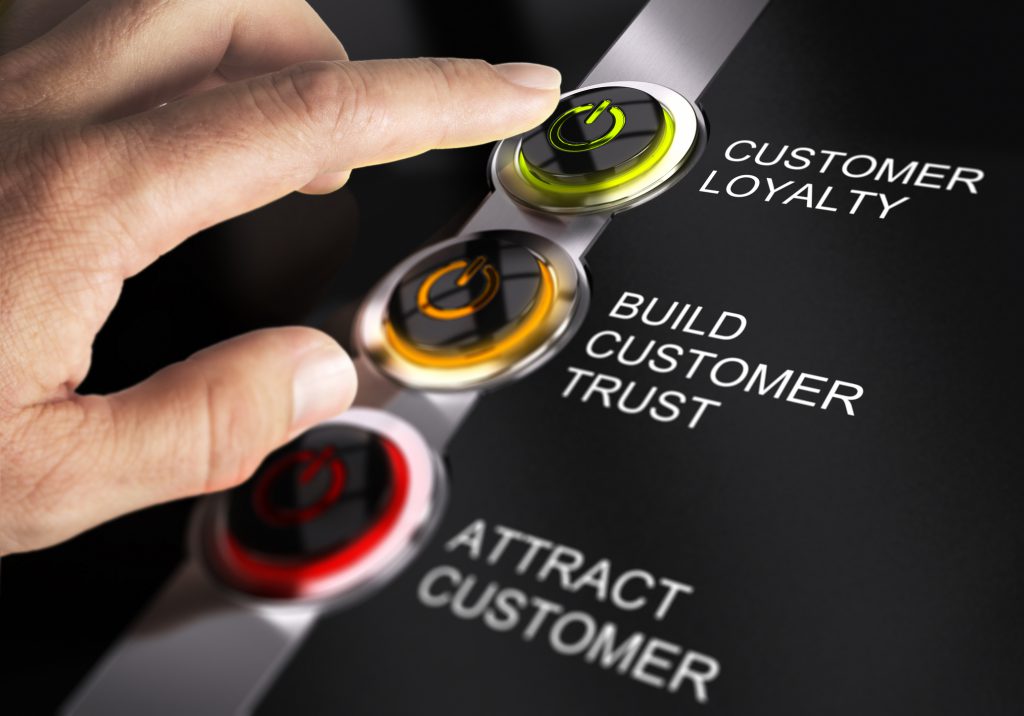 The new year brings plenty of motivation for so many people and those in the fitness industry know this enthusiasm well. Unfortunately, business leaders are just as familiar with the lack of follow-through on the part of their customers. If you're looking for ways to keep up your attendance long after everyone has toasted in the new year, keep the following tips in mind.
1.  Offer Rewards Programs
Offering a rewards or a loyalty program can be an excellent way to draw people into your business – and keep them there! Why should Air Miles get all the glory??  WellnessLiving offers a rewards program that can be customized based on your business or studio's needs. You'll be able to reward your members for taking specific actions, like bringing a friend to class or sharing your events on their facebook wall or twitter timeline. You get to choose which actions you want them to take (like attending 10 noon hour classes in a month) and also set the rewards they will earn. With so much flexibility, you'll be able to design a variety of programs to set the pace of attendance and expand your marketing reach at the same time!
2.  Support Your Affiliates With Marketing Materials
For many business and fitness studio owners it is common to work with a variety of staff members and instructors who can do wonders by promoting your space, both for their benefit and yours! Why not support them and even instruct them to do exactly what's needed to pack your facility week after week? While you're at it, why stop there? You can incentivise your members to become affiliates too with a rewards program or a well planned-out email marketing campaign and commission structure. Building an affiliate program to promote your business builds loyalty from your trainers and members because they feel the switch from working for you or paying for classes, to becoming an integral part of your business and community.
3.  Segment Your Follow Up
Every successful business owner understands how critical it is to customize communication with each customer. The more relevant you can be to each member of your audience, the better they will respond to the messages you are sending. If your goal is to keep people engaged, interested and coming to your club or studio regularly, then it's critically important to motivate them on a one-to-one level. The secret to doing this is segmentation. Keep track of the classes each member attends, how they heard about you, their fitness goals and more. The more you track, the more you can filter by when selecting a specific group to talk to. With WellnessLiving you can easily filter your members to send targeted emails that feel personal and relevant to them. Take this tactic to the next level by planning out automated email sequences – after all, it can take more than one email to inspire action from them!
4.  Keep Your Own Motivation Up & Be Influential
Part of hitting your goals throughout the year requires consistency. Make sure that you're reviewing and keeping track of your goals so you don't lose sight of your own target numbers. Taking time to train and maintain the lifestyle your business endorses is key to amassing a large number of members and followers. Don't underestimate the power of social media channels like Instagram, Youtube and Facebook. Try sharing your fitness journey with your customers and prospects to provide inspiration and cultivate trust in the fact that you practice what you preach. Show them how it's done! The greater your personal networks and influence grows, the more coveted space in your classes will become.
5.  Just Get Them In The Door!
Reaching out to your customers is one of the smartest ways to keep your business going strong. Face-to-face contact is always best, so consider having a party or appreciation night for people who have lapsed on their attendance recently. This way everyone can come together in a fun way to be reminded of where they want to be. Find a relevant way to get them back in the gym. Sometimes just showing up and stepping-foot back inside is enough to spark a refreshed commitment to their health, wellness and fitness community involvement.
No matter what your plans are for the new year, and the winter months ahead, it helps to have a game plan (and a few contingency plans!) to stabilize and even increase your facilities traffic flow. Fortunately, you'll have plenty of tools to hit your revenue goals. WellnessLiving yoga management software can help you get to where you want to be!
If you would like to talk to a WellnessLiving representative about how we can help your studio grow to success, book a free demo of the platform or call us at 1 (888) 668-7728 Today!