Posted on: 06 Jun, 2019
Categories: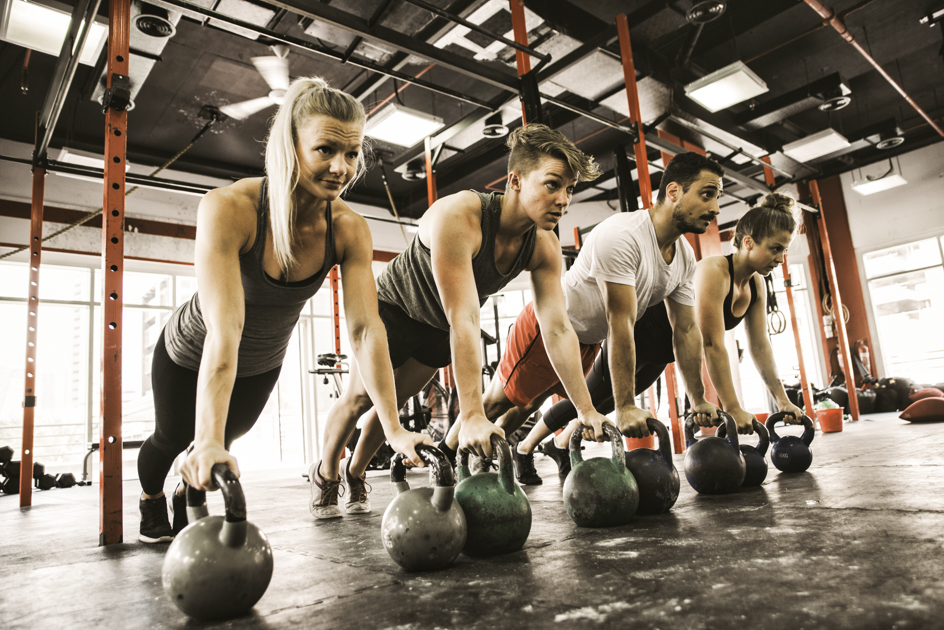 If you're looking to take your CrossFit business to the next level, you need to consider CrossFit software!
Could you use a little time to focus on things like marketing strategy, branding, or staffing? Would you like a helping hand with scheduling and payroll? The solution is CrossFit software!
There's a lot to consider when choosing the right software for your CrossFit business. Not new to the game? If you're unhappy with your current software and looking to switch to a better solution, you've come to the right place.
Here at WellnesLiving, we know all about creating the perfect management solution for business owners. With that said, let's delve into the 5 major features you should look out for in your CrossFit software:
1. Customer Support Assistance
By supporting your customers, you grow your business. Happy customers means repeat business, and those customers are the rock stars who will take your CrossFit studio to the next level.
Providing a convenient, consistent service for your clients is top priority and nothing makes that easier than having your CrossFit software do it for you. WellnessLiving offers an all-in-one solution for wellness businesses around the world! Here's how we can help you up your customer service:
Client profiles
What's a client profile and how will it help your CrossFit studio? It's all about relationship-building! Do you prefer to do business with someone you know and trust? Of course you do, and they will too!
What does a client profile look like? At WellnessLiving, it looks like a fantastic way to learn all about your clients and what they like. From tracking their buying history to getting a look at the most popular class time, you'll start to get an idea about each client and their preferences.
Now that you understand what your clients need, you can offer them what you know they love. Once you develop that relationship, you've got loyalty for life!
Happy clients and an increase in your revenue? Sounds like a win-win!
Online Booking
Have you ever been standing in line to buy something and decided it was taking too much time? Ever driven around a busy parking lot, only to give up and go home when you couldn't find a spot? How about going through the frustration of getting an item in your online shopping cart, only to find that the shipping would be too expensive?
Today's world is busy and people are searching for easy, convenient transactions.
How do you make the buying experience as easy as possible for your CrossFit studio? With features like online booking! It's so easy that your clients can book from anywhere, anytime, and with any device.
A smooth, simple way to buy and book online is what your clients are looking for from your business. Proving that service will get you one step closer to the success you're looking for.
2. Mobile Apps
In today's society, so much of what we want in on the go! Saving clients time while buying something, signing up for a class or checking a schedule?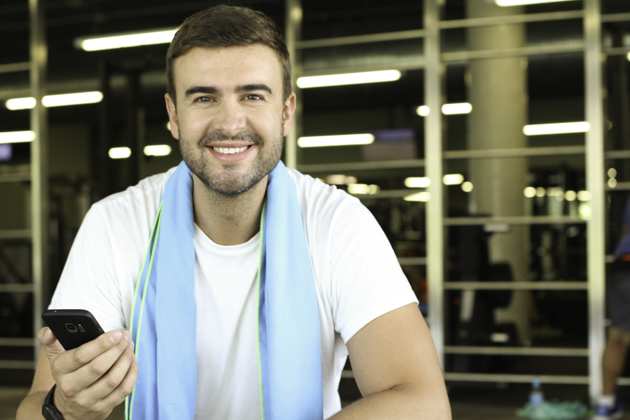 Yes, please! Here's how your CrossFit software can help you better the customer and staff experience with our mobile apps:
Client App
Have we mentioned how much clients value convenience? Making your customer experience as simple as possible will encourage clients to visit you again and again. To match the busy modern world: features like booking a spot in a class, or buying products, or reserving services need to be accessible by mobile devices. This keeps the experience quick and easy!
It's also important to consider customizable, ad-free branded apps. Your business is unique, so you need a program that's just for you. Bonus? Because it's branded, you're automatically increasing public awareness for your business!
Want to know more? Check out WellnessLiving's Achieve Client App for a look at how it's done!
Staff App
Want to make life easier for your team too? Didn't know that CrossFit software can help you there? It sure can and here's how: with a dedicated staff app.
A mobile staff app lets you and your staff take your studio management on the go. Easily check your schedule, manage your client profile, and sign up new members on the spot!
To learn more about the full features of a dedicated staff app, check out WellnessLiving's Elevate.
3. Reserve With Google
Have you considered the role that Google plays in attracting new clients to your business?
If you were searching for a CrossFit studio to visit, how would you find it? Likely, Google would be the first place you'd look! Studies show that businesses that come up on the first page of Google searches garner 34.6% of the traffic.
So how do you better your search results? With the help of a great management software! With Reserve with Google, we can help get your business to the top of the search results in a few clicks.
How does it work? It's a Google-partnered advantage that allows clients to navigate from the search results page to your business page using a direct booking button. And by taking advantage of Reserve with Google through a software system like WellnessLiving, your studio will come out on top in your location. This way you'll never miss out on being at the top of a search like 'CrossFit studio nearby' ever again! Easy and convenient. That's the trick, right?
Have we mentioned that we're one of only four partners in the wellness industry worldwide offering this feature? In the competitive world of wellness, this part of our program will could give you a leg up on your competition.
Google searches play an important role in attracting new business and they should be at the front of the line in your marketing strategy. Let us help you gain exposure for your business, generate new leads, and grow your online presence.
4. Loyalty Program
What's a loyalty program? A loyalty program is an incentive initiative, offering rewards in exchange for repeat business, referrals and engagement.
Are you a part of a points program at any of your favorite stores? Do you collect points to earn free coffee? Are you loyal to a certain gas station chain so you can earn credit towards car washes or cash back? As a marketing tool, a loyalty rewards program can be a highly effective way to promote your studio, increase brand awareness, and attract new visitors.
How does a loyalty rewards program work? Well, there are a few different types of programs you can choose from (think a points system, a tiered set-up, or a fee-based or cash-back programs).
A word to the wise: it's important to take a look at which program would best suit your business and the needs of your clients. What are your clients looking for? What would motivate them to participate in your program? Answer that question and you're ready to get started!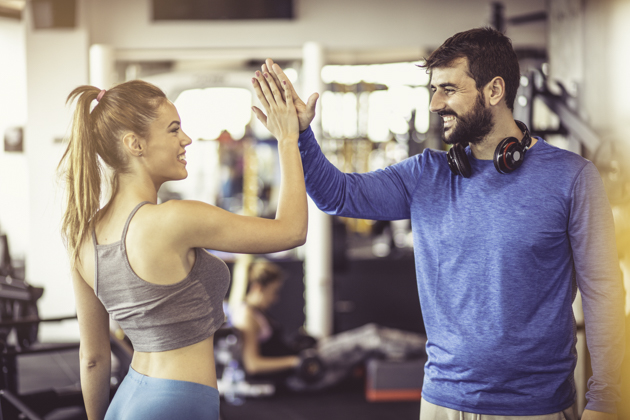 Now it's time to get your management software working for you…
WellnessLiving offers you features to manage and grow your loyalty program unlike any other program out there!
From the management to the implementation, we do it all! We'll help you set up your program so that when your clients book online, buy a product or refer a friend, they start earning their rewards points right away. Impressed yet? There's more! Along with earning their points, they can also track and redeem their points, find out about promotions, and so much more.
This one feature handles it all so you don't have to! And by everything, we mean everything: we help manage the entire process from earning to tracking to redemption. You'll gain major points with your clients for having a wining loyalty program as part of your CrossFit software!
5. Automated Email Marketing
Have you heard about how email marketing have evolved? If not, get ready to be impressed! Email campaigns and tracking are just the beginning. Today's technology offers the option of automation. This type of marketing is used to build relationships with your clients without you actually lifting a finger!
Missing clients you haven't heard from in a while? Automated email marketing can be used to send them "We Miss You!" reminders. Have a few holes in your schedule to fill? Not a problem! Want to welcome new clients, deliver reminders, or send out promotional offers? Check!
Taking the work out of email communications with automation will leave you with the time you need to successfully manage your business and get it to where it needs to go.
Let's review
A great CrossFit software will take the work out of running your business. The features we've covered set the bar high for your business' success and that's what you need to grow!
WellnessLiving is an all-in-one business management software trusted by wellness businesses around the world. Our tools are user-friendly and include features to help with: scheduling, point-of-sale, email marketing, SMS marketing, client and staff apps, and so much more!
Piqued your interest? Book a free, no-commitment demo today!