Posted on: 05 Jul, 2019
Categories: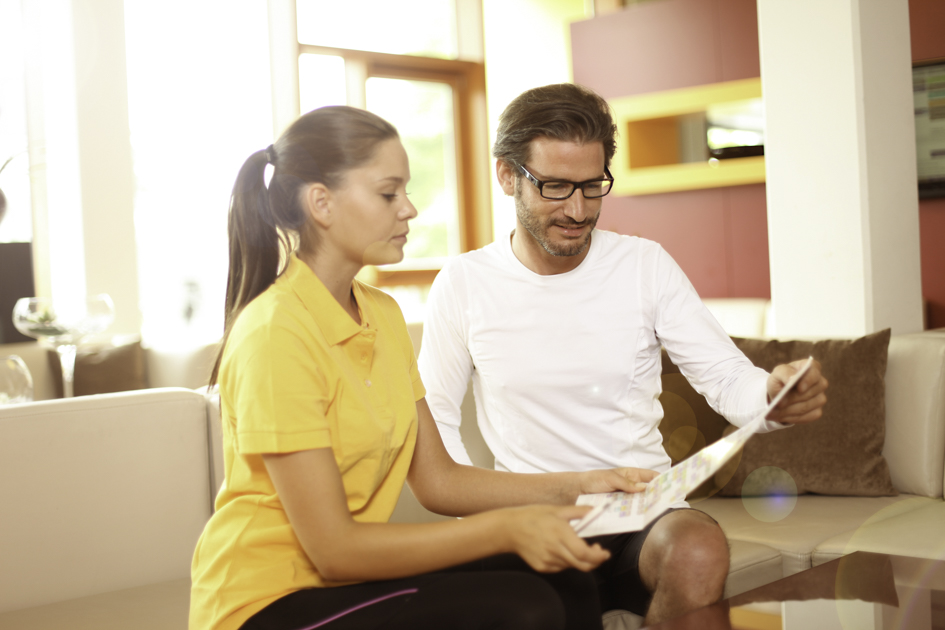 Negative reviews are an inevitable part of running a business. No matter how hard you try, certain issues and problems may arise that are beyond your control. However, despite such challenges, there are certain steps you can take to make the best out of any situation. Your success depends on how you deal with such feedback.
Whether the issue was an untimely mistake or simply out of your hands, you have to manage the present situation. Never ignore a bad review, as it may show weakness and insecurity on your studio's part. Your business's reputation depends on it, so make sure to approach the matter with the utmost sense of professionalism at all times.
Research has shown that when a business responds to any type of review, their popularity with their customers increases. These are your clients at the end of the day, so never shy away from trying to resolve an issue. An average of 89% of clients will see your response, so you need to tread carefully. Your reaction will influence your clients' perception of your yoga studio.
Types of Negative Reviews and How to Deal with Them
Negative comments come in a variety of forms, so we've compiled a list of different scenarios that you may face as a yoga studio owner and how to deal with each.
1. Negative online reviews
The internet can be an overwhelming place, as it's a public medium for people to voice any and all of their opinions. With the shield of a screen, people can be brutally honest and hold nothing back. But have no fear! We're here to guide you through the necessary steps that you can take to de-escalate any situation.
Negative reviews can be left on sites like Google or Yelp for the entire digital world to see. Depending on the severity of the review, this can damage your studio's reputation, as most people rely on reviews before deciding to try a new facility. To avoid this, address the situation quickly because the longer you wait, the worse it looks to the public.
The first thing you must do is assess if the comment is valid and truthful. If in fact it is, thank the person who left the comment and apologize for any inconvenience this may have caused them. An apology can make all the difference, even if you don't feel it's deserved. As the old saying goes, "the customer is always right", so acknowledge their feelings and sympathize with their situation.
Next, assure them that you will rectify the matter, whatever it may be. You can also share the steps you will take to manage the issue. The public will respect you for your honesty and willingness to do whatever you can to solve the problem.
There are some cases where you may find that the comment is invalid. If you are faced with such negative reviews, it's still important to respond and acknowledge the person who left the comment, even if it's untruthful. Merely thank them for their time and feedback, and if need be, kindly explain your point of view. The key word here is "kindly". No matter how upset or frustrated you may feel, never use petty language or attack the reviewer. The world needs more kindness.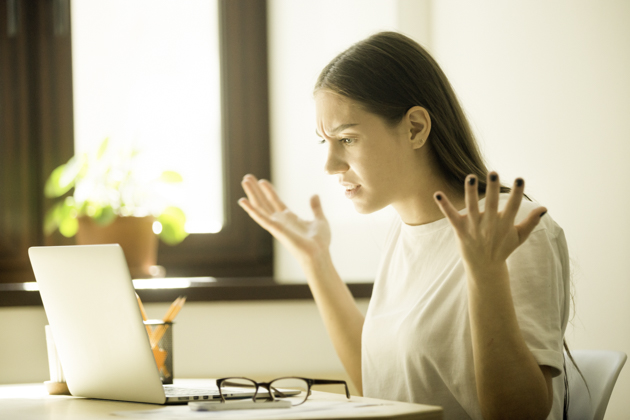 Depending on the severity of the comment, you can decide to leave it online or hide it. If it contains inappropriate content or is defaming in any way, take the necessary steps to remove it. This can be done by flagging the comment or reporting it.
A negative online review isn't the end of the world! It's all in how you decide to approach the situation.
2. Negative social media comments on one of your posts
The world of social media is both a blessing and curse for business owners. It provides people, such as yourself, with direct access to clients at any time of the day; but you must also be prepared to deal with negative comments that pop up on your posts. Here's how to deal with the situation effectively.
Like we mentioned before, assess if the comment is valid or not and take the necessary measures as quickly as possible. Another added tip that can help when using platforms such as Facebook, Instagram, or Twitter is to try to take the comment out of the spotlight. Just to be clear, defusing the situation by taking the comment out of the spotlight doesn't mean deleting it! Deleting negative reviews on social media can make your yoga studio come off as extremely insecure and apprehensive. What we mean is, offer to continue the conversation in a more personal fashion through private messages, email, or even a phone call. Often, a person will be more cooperative in a private forum rather than a public one.
Even though you shouldn't delete comments, there may be certain situations where hiding them is appropriate. For example, if any negative reviews arise that are inappropriate or may be considered spam, hide them from your public feed so as not to unfairly affect the reputation of your yoga studio.
Social media can be a scary beast, but with these tips you'll be able to de-escalate any situation and use these platforms to boost your business!
3. Negative media reviews
There are certain cases where you may be surprised by negative reviews that may appear in the media about your yoga studio. This can come in the form of online publications, print magazines, local papers, or even a sly comment on a radio or TV spot. Though this may catch you off guard, there is always a way to turn a negative review around.
There are several mystery shoppers who could come unannounced into your yoga studio, who are paid to rate your services and provide their honest feedback. Since you don't know when they may visit or who they are, it's important to always make sure that everything at your studio is always running smoothly and that your staff are always courteous and hospitable to everyone.
Unfortunately, once negative reviews are shared in the media, it's hard to get them retracted. However, you can try to change the reviewer's mind. The first thing to do in such a case is to contact the media source in a professional manner and inquire if they would consider coming back to your yoga studio. If so, provide them with an unforgettable experience and make an effort to learn what went wrong the first time. Once you are aware of the issues, do your best to make the necessary changes.
Many will respect you for your efforts to try to learn and grow from such a bad review and will keep your professionalism in mind when they choose to write about your yoga studio again.
4. Customer complaints
Some customers may complain about your yoga studio, not only online but also in person. Dealing with an angry customer face to face is different than dealing with someone in the digital space, so it's important to know how to diffuse such situations with tact and professionalism.
When one of your clients has a complaint, it's important to let them know that you hear them and understand where they're coming from. Never interrupt your client and always let them express themselves. Once they're finished, try to de-escalate the situation by apologizing for the unfortunate experience they've had and assure them you understand and sympathize with their position. Next, try your best to take their negative reviews and use them to improve your services.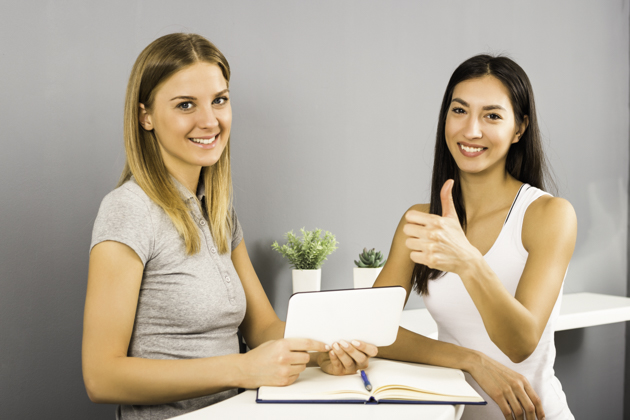 As a business owner, it's important to reflect on such complaints and use them to gauge how well your business is doing. If a client has negative comments about specific class times for instance, act on their feedback and see if you can shift sessions around to accommodate them better. Or perhaps they have a complaint about a certain policy or instructor at your studio, in this case it's worth looking into finding the source of the problem and deciding if there's anything you can do to appease the distraught client. Take the time to consider such negative reviews and do your best to try to rectify them to avoid any issues in the future.
Remember, your customers' feedback are meant to improve your business, not damage it. If you think of it that way, your studio will reach its highest potential in no time!
5. Direct complaints to upper management
At times, having a staff member try to diffuse a situation with a customer in person is not enough. Some clients ask to speak with an individual from upper management such as a manager or supervisor. They might even send a strongly worded email to you, the business owner. It's important to remember not to let this intimidate you in any way, and that there's a solution for every problem.
If a complaint goes to such an extreme, then it's important to take the time to acknowledge this client's concerns and address them immediately. Be open and responsive and assure them that you will do everything you can to solve the issue. Whether this is in person or online, it's important to always remain calm and composed, even when faced with an angry client. Don't try to argue with them, as it may come off petty and defensive. Assure them that you will look into their concern and rectify it immediately.
Offer them a free service or a discount on a specific class to show them that you value their business. Such a gesture can go a long way with your clientele as they will respect you for acknowledging the mistake and doing what you can to please them.
What We're Trying to Say is…
Negative reviews should not be thought of as something that is harmful to your business. Take it as a learning experience and opportunity for your yoga studio to evolve and reach its highest potential. Missteps teach us valuable lessons so we don't repeat the same mistakes in the future, so be ready and willing to learn all you can!
WellnessLiving would love to help you succeed on your journey with the help of our all-in-one yoga studio software. While you focus on keeping your clients happy, let us help you with the nitty gritty details of running your business. From managing online booking, to staff payroll, to automated marketing, to a rewards program, to staff and client apps—WellnessLiving has your back. Book a free, no-commitment demo today to see why yoga studio owners love WellnessLiving.