Posted on: 02 Jan, 2018
Categories: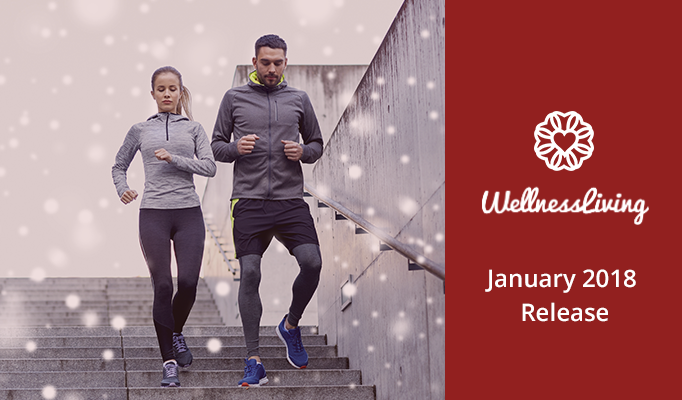 2018 is here and it's time to unwrap the latest WellnessLiving update! In this release, you'll find a ton of powerful new features and improvements that will brighten your day, make life easier for your staff, and encourage your clients' patronage. So what are you waiting for? Start checking out the latest from WellnessLiving now!
New Features
Partner Program

The Partner Program is finally in full swing! Now, every new WellnessLiving Professional or higher subscriber that you refer will earn you $20 every month. That means that if you just make a handful of referrals, you'll be getting the software for free.
To help partners like you make the most out of this new program, our CEO Len Fridman is personally visiting WellnessLiving Partners from coast-to-coast to discuss how the Partner Program and WellnessLiving can best serve you.
Len began his tour in California, where he met with three studio owners, including the team at SWEAT Fitness. Check out the video of that visit below, and be sure to keep an eye out for more.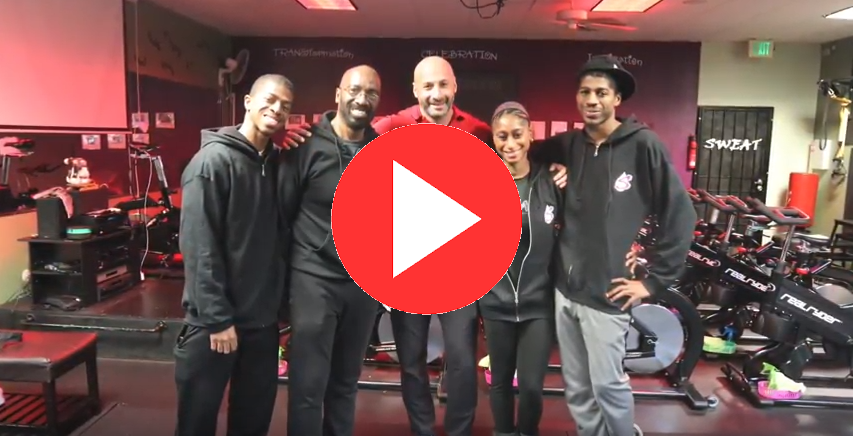 Ready to start saving? Want Len to make a visit to your studio? Enroll in the Partner Program today.
Refer-A-Friend

We are proud to introduce a brand new part of the rewards program, Refer-A-Friend. With this new feature, your clients can earn points automatically for the referrals that they send to your business, encouraging them to talk about you more and to help grow your brand reputation through organic word-of-mouth advertising.
You'll always have control over exactly how many points clients receive for their referrals and what can earn points, such as referrals for purchasing specific items and promotions. When clients refer brand new clients to your studio and those new clients sign up, you'll be able to see who referred whom, and then encourage them to continue, ensuring that the organic growth is consistent.
Conversion Tracking Report

Your Client Report section now features a brand new report! The Conversion Tracking Report can be generated to view a list of your clients who have had their client type changed during the selected time frame. For example, when a prospective client type is changed to an active client type, that conversion and its relevant information such as the conversion date and what they purchased are listed in this report.
Allow Clients to Pay For Another Client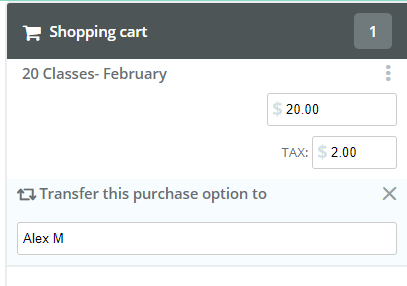 The shopping cart has become much more flexible, allowing you to quickly transfer one client's purchase to another directly from the shopping cart. For example, a family member may purchase memberships for other family members all in one go!
In the past, you were always able to transfer purchase options from one client to another after a purchase had been completed, but that took valuable time. Instead, the system will now automatically transfer the purchase option to the right customer based on the selection that you make in the shopping cart.
Log In with Google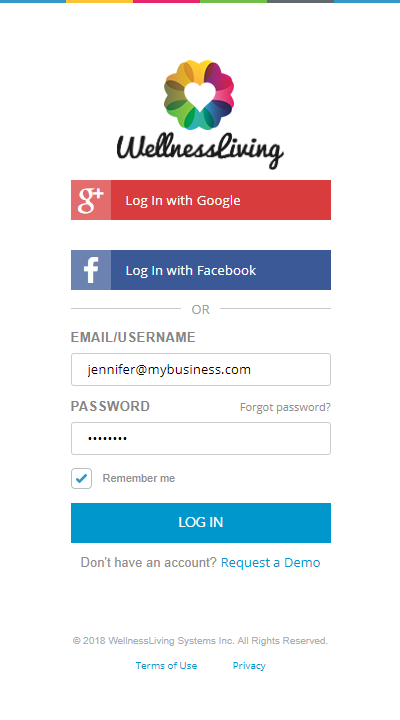 Your staff and clients can now connect their Google accounts with their WellnessLiving accounts, making the login process even faster. Now, they can log in using either their connected Facebook or Google accounts.
Improvements
Schedule
Our team worked hard in this update to optimize the schedule to make it lightning-fast so you can spend your precious time on running your business smoothly!
Email
Your emailing options have been visually improved to deliver a smoother and more pleasant user experience.
Discount Codes Are Now Even Easier for Clients to Redeem!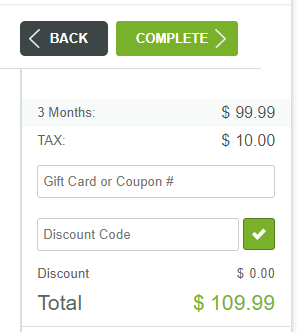 When you issue a discount code to your clients, you want to be sure that it works, no matter where they make their purchase. Now your clients can enter your discount codes no matter what part of the platform they are making a purchase from. Whether a client decides to book and check out on their own, they will always be able to enter active and applicable codes to receive the offered discount.
Gift Cards Can be Sold to Walk-Ins
Gift cards can now be sold from your online store to walk-ins, meaning you can sell gift cards to customers who do not have a client account with your business. With this option, you'll be able to sell gift cards faster and easier than ever during the pre- and post-holiday rushes, while still offering the best customer service experience possible to your walk-in customers.
Choose Whether or Not to Save Payment Details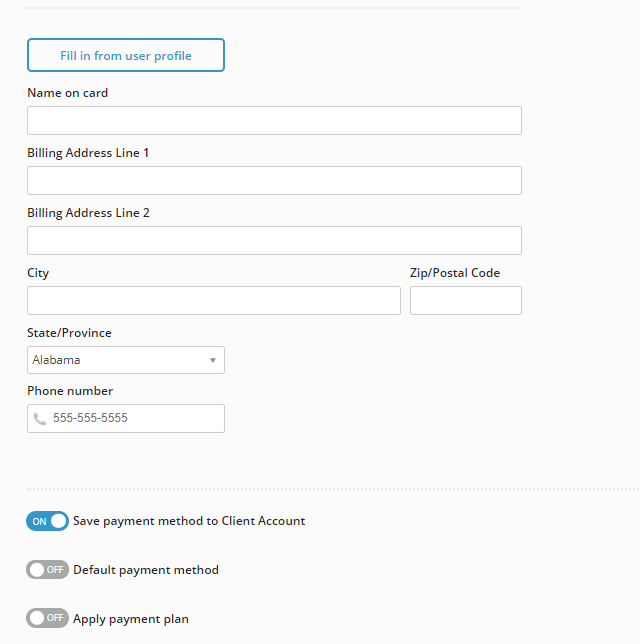 For some clients, privacy and trust are the cornerstones of good business. For others, convenience and efficiency should always come first.
Now, you can accommodate every customers' wants and needs by choosing whether or not to save banking or credit card information when processing a purchase from the online store. You can even determine whether this option is selected by default or not, ensuring that your clients have their credit card information available as they desire, while also accommodating their need for certainty in their privacy.
New Sales Report Filter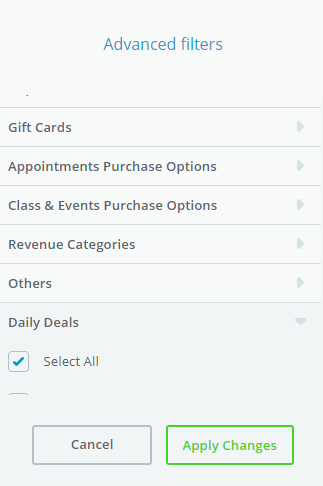 Be sure that you can always find all of the information that you need to accurately assess your customers' activity and maximize your sales by making the most out of our extensive, built-in reporting system. With the new Daily Deal filter, you'll discover deep insight into which deals are most effective and which deals are least effective, while determining exactly how your deals affect sales and customer interest.
Coming Soon
WellnessLiving Elevate™ Staff App on iOS and Android
The WellnessLiving Elevate™ release is just around the corner! In just weeks, your staff will be able to download the app and start getting all of their scheduling and other work done on-the-go. We are in our final testing stages and ready to get it into your staff members' hands, but we want to make sure everything is perfect first. Get ready to elevate your business and discover a whole new meaning to the word "efficient."