Posted on: 10 Jun, 2019
Categories: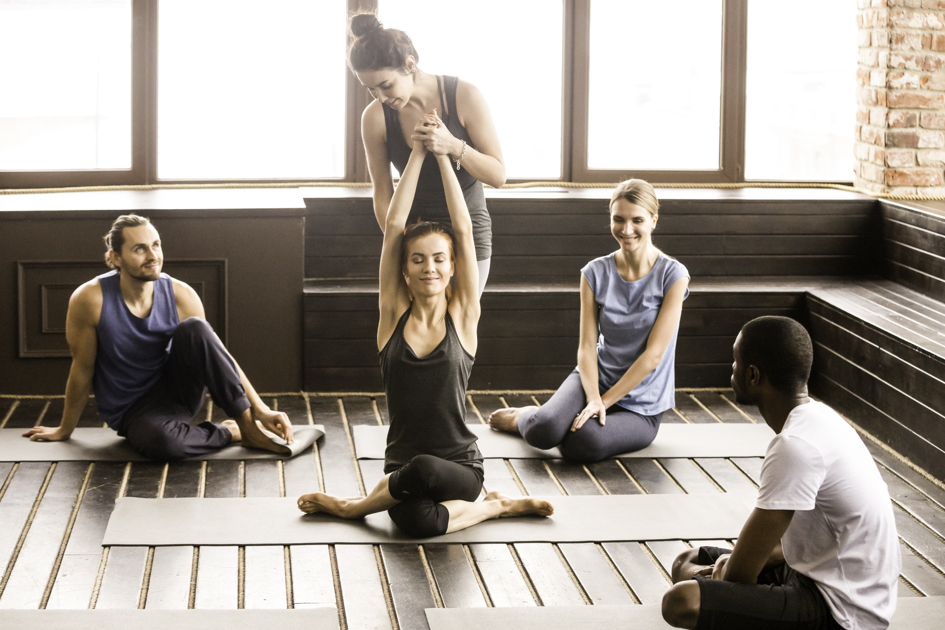 Are you a new yoga studio owner? Taking that leap of faith and following your dream means that you've made an exciting start. It also means it's time to roll up your sleeves and get to work!
Learning how to build a business – while building that business at the same time – can be a daunting proposition.
In this article, we'll reveal some of the worst mistakes yoga studio owners can make, so you don't have to make them yourself.
Have you heard the expression 'forewarned is forearmed?' If you know the common pitfalls for yoga studio owners ahead of time, then you'll be able to consciously avoid them. Sound good? Read on to learn about the most common mistakes that yoga studio owners make:
Mistake #1: Doing it All
You're the person who knows your business the best, so it makes sense that you handle each task personally, right? No way! Trying to do it all on your own is one of the worst mistakes a yoga studio owner can make.
Taking on every job – big or small – will send you on a quick trip to burnout. No one person can do everything! As a yoga studio owner, your role is to oversee, delegate and manage. But how do you take a step back and let some of that go?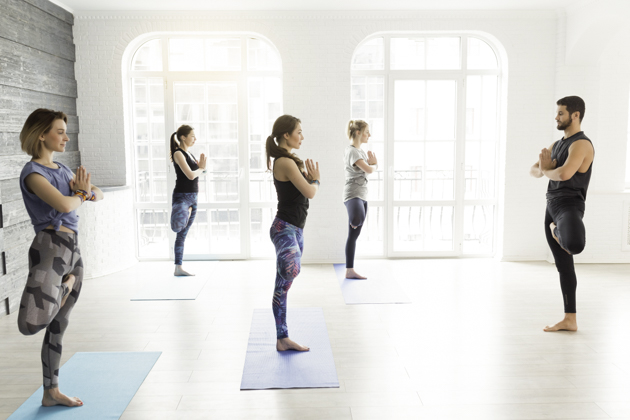 It's not always easy to leave tasks to others – we get that this is your baby and you want to avoid failure at all costs. But delegating not does equal failure.
Let's repeat that: delegating does not equal failure. In fact, the most successful managers are those who have confidence in the team they hired.
The bottom line is, being a jack-of-all-trades makes you the master of none. By letting go and trusting your team, you'll be able to succeed together (and with less stress while you're at it!).
Mistake #2: Hiring the Wrong Staff
While we're on the subject of staff, one of the most common yoga studio owner mistakes is hiring the wrong employees. As a yoga studio owner, your work is an extension of your family, so putting together the right team is crucial.
Why is the receptionist important? Because she is often the first face your student see. What about your instructors? They're your experts, trusted by your students to guide them in their practice. See? Each team member is important, so choose wisely!
What's our recipe for success?
Here's a quick list of do's and don'ts to refer to when you're building your work family – and your business:
DON'T: hire an instructor based solely on their qualifications. A candidate could be a fantastic teacher…but if they don't fit in with your company culture, it will pose a problem. What do we mean? Imagine an instructor that doesn't relate to your students, or doesn't get along with your staff. This dynamic will hurt your brand and your studio's credibility, no matter how qualified the instructor may be.
DO: interview each candidate personally to explore their qualifications and to confirm that they reflect your values. Recognize that while credentials are important, there are so many other factors that can make or break your team's success.
DON'T: hire a mini-me. It can be tempting to try and replicate yourself or your best staff by hiring many of the same personality type. A tip? Just like in your practice, balance is needed in your community as well. Too many of the same type of personality will threaten the peace you're seeking in your studio.
DO: hire team members that mesh well with your existing team. It's so important to make sure that everyone's personality fits. You want a staff that's harmonious and loving, so you can pass on those same vibes to your students!
DON'T: forget to communicate and get feedback from your staff. They're your source of information. If you provide them with the example of a nurturing environment, they'll treat your students the same way.
DO: listen to your team. If you've hired the right work family, then they're just as invested in the success of your studio as you are!
Mistake #3: Mismanaging Your Marketing
The basic premise of marketing is to build a strong, reliable, recognizable brand for your studio and then get the word out to as many people as you can. While this sounds a little basic, it can throw you off your game if you're unprepared for the possible pitfalls.
Here are a few common marketing mistakes that yoga studio owners make and tips on how to avoid them:
The no-plan plan
Want to market your studio and attract new students? Fantastic! What's your plan? Marketing is a strategy and going in blind is a recipe for failure. Don't make the mistake of getting started without a solid marketing plan. Think about the goals you want to accomplish, develop your approach and work on a timeline to execute your plan. You've got this!
Blending in
Your studio is unique, but you need to market it that way! If you don't stand out, how will people remember your name? It's easy to follow the crowd, but yoga is a highly saturated market, with competition at every corner. You need to focus on how your studio is special. Figure out what your angle is and you'll figure out you're the core of your marketing strategy!
Thinking small
Many studios remain conservative with their marketing, but this is a mistake! From contests to offers to radio announcements, marketing is about gaining positive attention for your business and raising awareness of your brand. Flyers can work too, but don't limit yourself to traditional marketing – think bigger!
Mistake #4: Remaining Anti-Social
Don't underestimate the power of social media.
Like traditional marketing, social media can be a heavy undertaking, but just like yoga, it takes practice!
Are you the type of studio owner that shies away from promoting your business? We say go for it! Shout from the rooftops how great you are – include student testimonials on Facebook and on your website. Publish blogs written by your experts. Post fantastic photos from your studio on Instagram. These are just a few of the ways that "getting social" can bring more students in.
Should you encourage your followers to post, tag your studio, and use hashtags to organize and grow your content? Absolutely! Should you offer incentives for engagement and studio promotions? Of course! Should you engage with students and industry professionals by liking their comments and replying? Definitely! There are no limits to the ways that social media can help your studio.
So, how do you grow an online presence? Simple: one post at a time! Start slowly, watch what industry experts are doing and engage with your followers – it's as simple as that.
Once you've mastered the art of social media, engagement and managing your online community, you can shift your focus from social media to social interaction.
Mistake #5: Undervaluing Partnerships
We've talked a lot about community in the context of your team, your students and online presence, but what about your actual neighbors? Don't underestimate the power of alliances!
What do we mean? Let's explain! Is there a natural foods store, a fitness retailer, or any other business that you feel fits in with your brand? Even better if they're local to you! Friendships in business can prove to be priceless.
Here's an example: approach your favorite local yoga supplies retailer and offer to sell their mats in your studio. You can also host an event with them, help you promote your classes, and provide links to each other's businesses on your websites.
There are so many ways that partnerships can boost your brand, encourage new students, and increase your revenue. Not to mention, it's nice to have friends in business! It feels good to help out fellow entrepreneurs; and when it's your turn to ask for help, they'll be there for you too.
It's easy to get stuck in the nitty-gritty of your own business. But the reality is, partnerships help to build everyone's business!
Mistake #6: Expecting to be Perfect
We don't want to give you the impression that by avoiding the mistakes we've mentioned, that you will avoid mistakes altogether. Owning and running a yoga studio is hard work!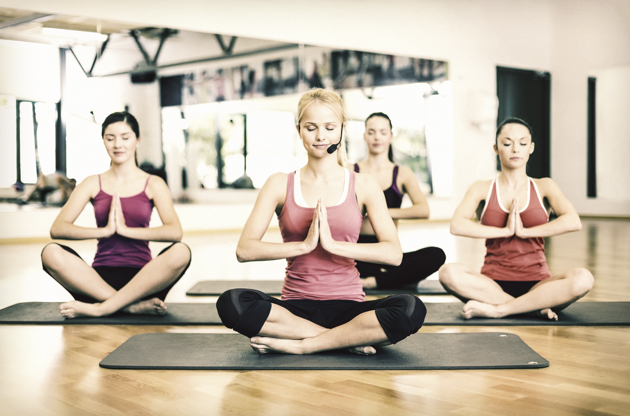 Between sweat equity, time involved and actual investment, there's plenty of room for error. And that's ok.
According to C.S. Lewis, "One fails forward towards success."
The truth is, it's the mistakes that teach you the right way to go. Like anything in life, stumbling is often the most valuable part of the experience. Your practice wasn't built without wobbling, and neither will your studio!
We've put together this list to save you from falling into the most common traps that yoga studio owners can get caught in, but this is a journey of self-discovery.
Don't sweat the small stuff! Be proud of your accomplishment, find your zen and stand tall. You've earned it.
Time to Get it Right
After reading about the most common errors made by yoga studio owners, now you can skip those mistakes for yourself! And while you're hiring a great staff, marketing like crazy, dominating social media and building partnerships – leave the rest to us.
At WellnessLiving, we have the scheduling and marketing tools to make running your studio a peace of cake! Let us help you build your business with our all-in-one business management software. Book a free, no-commitment demo with WellnessLiving today and see why we're trusted by wellness businesses world-wide.