Posted on: 24 Nov, 2015
Categories: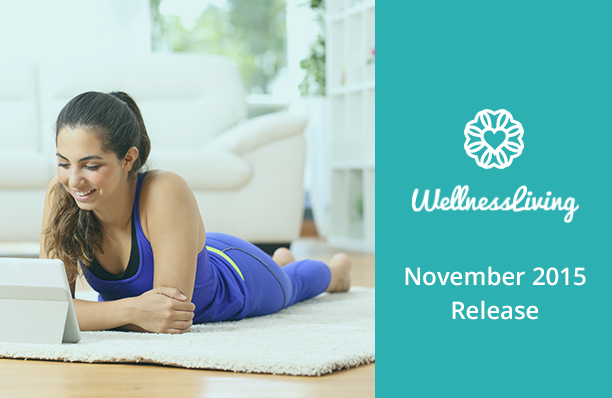 Another release is upon us. In this iteration we focused on many smaller fixes and improvements to help you in your quest for the easiest, most fully featured and integrated business platform. We hope you enjoy your time using the site as much as we enjoyed making it!
Integrated support platform
We were so excited about this addition we just couldn't keep it under wraps until now. The integrated support platform we teased in the last release notes is finally here!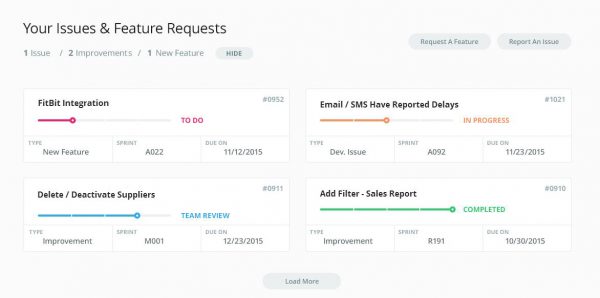 To open a new support ticket for a bug, feature request, or feature improvement, simply login to the WellnessLiving System and visit http://support.wellnessliving.com. All of your previous requests made through the interface, over email, or over the phone with our support representatives will be displayed in all their glory, showing you up-to-the-minute changes in their development, and the date you can expect them by.
To learn how to use the new support interface and learn more about the best ways to reach out to us, see reaching out to WellnessLiving.
ACH billing data
For those businesses that use the ACH payment system, client ACH billing data can now be stored on client profiles for fast and efficient billing, much like credit cards are.
Client data report
We're proud to announce we've added a new Client data report! This report displays all client fields in a structured, column delineated fashion. Now, you can search by a more detailed reports page, capable of listing your Clients Emails, Address, Birth Dates and more!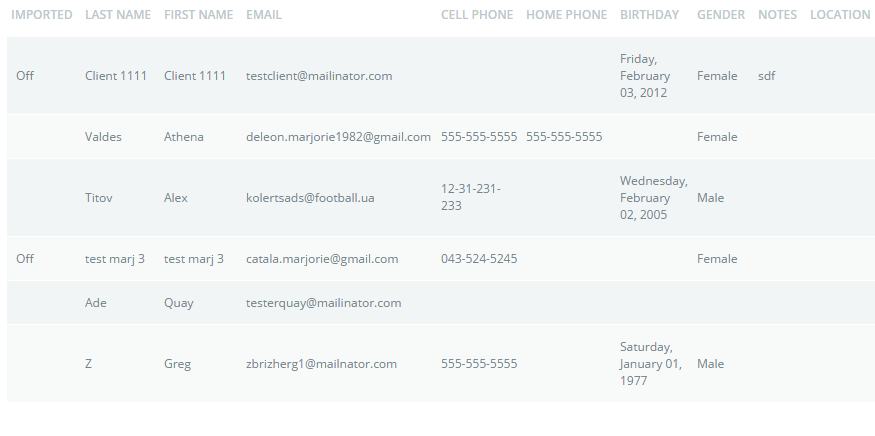 Visit Campaign
Now, it's easier than ever to let your Clients know about all your up-to-date services events, news and updates! Using the Visit Campaign feature, you can notify any of your old Clients of all new upcoming information you might have simply by writing out your email, and setting up when you want to notify them from their last visit.

Unpaid Visits
We are proud to announce that Unpaid Visits will be making its way to WellnessLiving's systems early December. With Unpaid Visits, we can now book any upcoming services without having a payment method applied to it yet.  Booking appointments has never been simpler.

Additional Services
Auto-payment settings have been added to the client Billing and Account Balance tab. A client can only have one auto-payment enabled at any given time.
Residual gift card value after purchase is now displayed in a cleaner way before it is deposited into a client's account.
Printable sign-in sheet – the attendance list now includes a print option, allowing instructors or administrators to allow clients to sign-in to their classes manually.