Posted on: 11 Oct, 2017
Categories: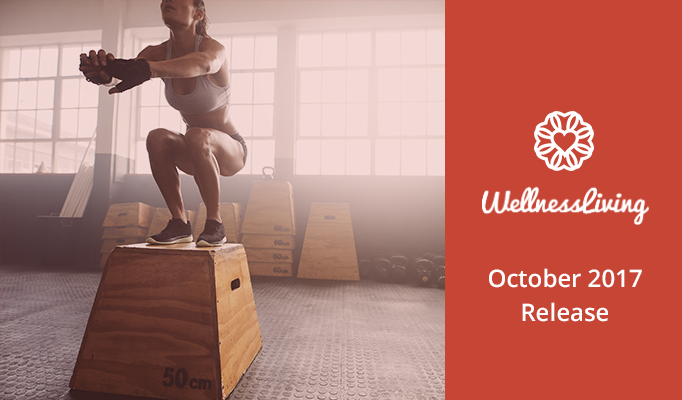 Summer's over, but we're heating things up at WellnessLiving with a sizzling new update loaded with tons of new features and improvements. Thanks to your brilliant feedback and most pressing needs, we're excited to unveil even more ways our systems can get to work for you.  Go on — take a dive into our latest updates, additions, and improvements.
New Features
Direct Mail – Campaign Wizard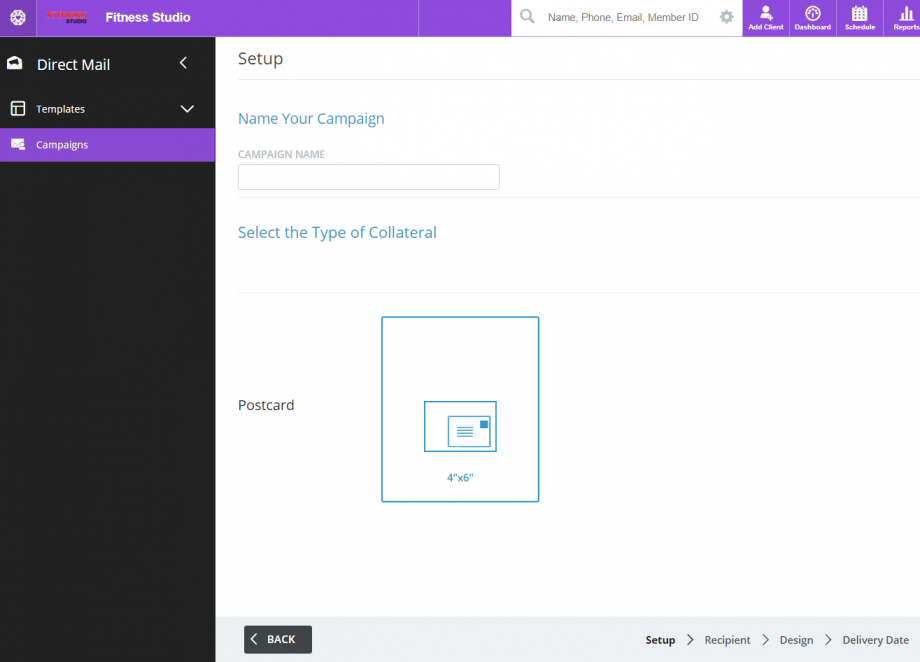 We are pleased to announce that WellnessLiving has created a powerful, customizable direct mailing platform. With these new campaigns, you can create your own postcards for marketing events, special offers, and more, then send them directly to any or all of your clients.
Your new direct mailing campaigns will allow you to create totally customized, eye-catching postcards that your clients will be delighted to receive.
Custom Booking Intervals

Everything in your business should work the way you want, especially your schedule. To give you even more power, we've added custom booking intervals for your appointments. This means you have total control over when your clients can book appointments.
Instead of choosing from pre-selected intervals, you can create your own custom booking intervals for any number of hours or minutes. This setting determines when clients can book appointments.  This update gives you even more control over your booking, allowing you to schedule appointments exactly how you want.
New Membership Hold Option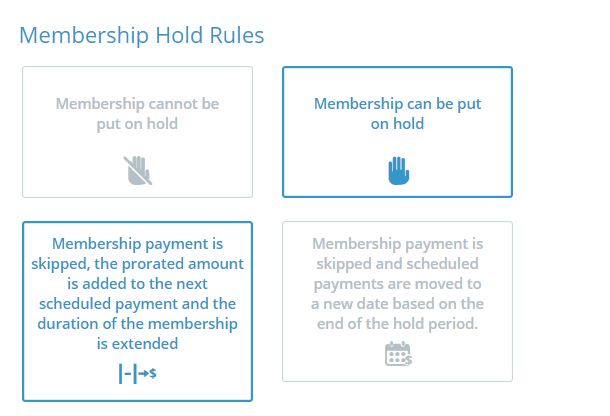 Get complete control over your memberships and payment schedules with our new membership hold option. With this new option, you can choose to put a hold on a payment for a set amount of time when a client purchases their membership..
This means that you have complete control over your payment cycles when a membership is on hold, no matter the purchase date. You can process all payments on the same date or stagger payments in a way that makes sense for your business. However you choose to manage your business, WellnessLiving is always working to help you get things done.
Add Tips to Paid Appointments
You need to keep your financial information organized, which is why we've added a new option to add a tip for prepaid appointments. Now, if a client pre-paid for an appointment, you're still able to process tips as a separate transaction once they're in your business. if you select the "BUY" button from the appointment pop-up, you will be redirected to the store where you can process a tip, and sell your customers any additional items. An amount can be designated for each tip, and each tip can be assigned to the staff member to whom it should be issued. To ensure optimal organization, each tip will appear on the receipt as a separate line item.
Improvements
Schedule Widget Overhaul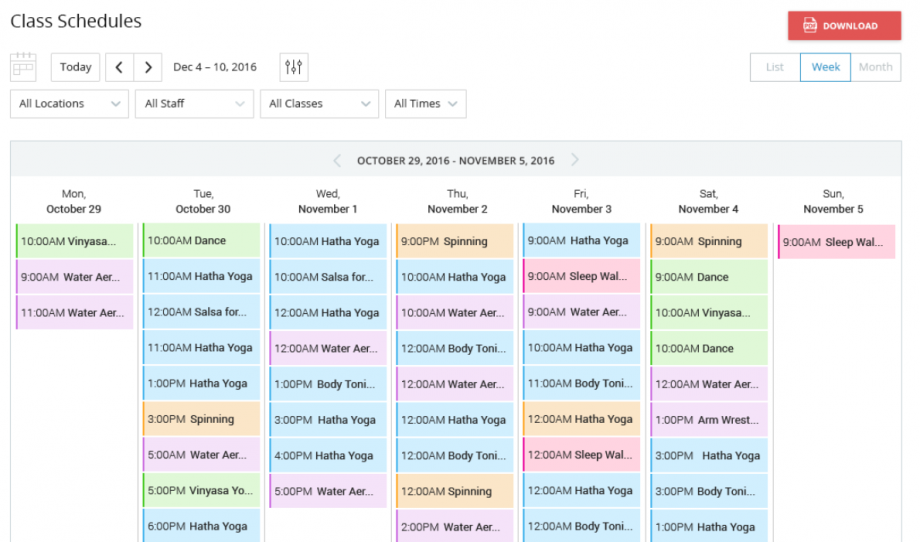 You want to be sure that your clients can access your schedule from any device. That's why we've made the Custom Schedule Widget 100% customizable and responsive. But we didn't stop there! You can also choose whether to use the Calendar or List view in the widget, select which services are shown in the widget, and choose the background color of your Book Now page.
Filter For Events in Schedule Widget
To give you even more power from your Schedule Widget, you can now filter for Events in the widget, along with your classes.
Transaction Report Changes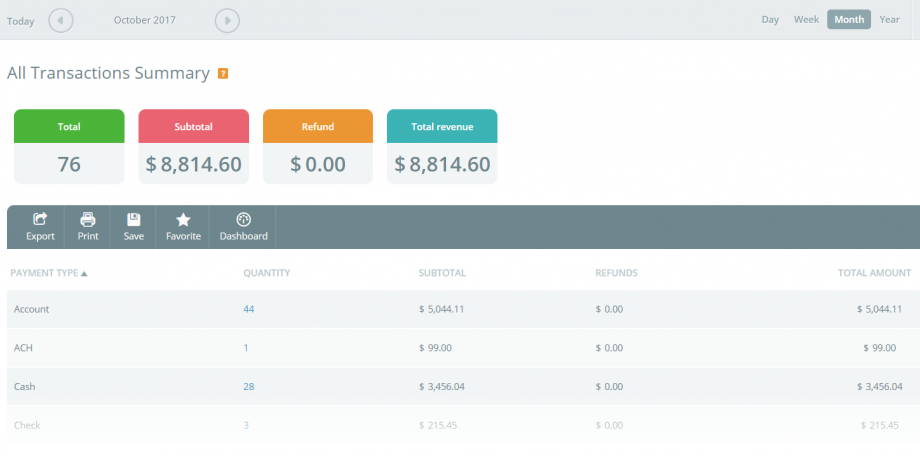 Easily track customer purchase history  with the new All Transaction Summary Report. Use this report to see a summary of sales transactions at your location and understand how customers make purchases at your business (Payment Type, Quantity, Subtotal, Refunds, and Total Amount).
Pair this report with the pre-existing All Transactions Report (which has been renamed  All Transactions Details Report) to discover all the information you want about your customers' purchasing habits and methods.
New SMS and Push Notifications
We've supercharged your SMS and push notifications, giving you even more options to communicate with your clients. Instead of relying on your email notifications to deliver information, you can send all of your client's important notifications directly to their smartphones. Like all notifications, new SMS and push notifications can be turned on or off at anytime.
Categories of new SMS and push notifications include:
Registration notifications

Appointment notifications

Billing notifications

Purchase notifications

Class notifications

Customer Review Notifications

Event notifications

Profile Notifications
Saved Schedule View Filters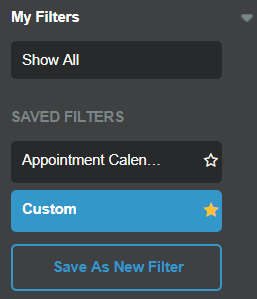 Find information in your schedule easier than ever with our new saved schedule view filters. When you and your staff filter your schedule to find specific information, you can now mark a default saved filter that will launch when you open the schedule. Multiple filter options can be saved for easy searching at any time, and your schedule will automatically be displayed using the chosen default filters.
Set Activation Dates for Session Passes and Packages
You can now set an activation date for your session passes and packages to begin. For session passes, this date will determine when the pass becomes active. For packages, this date will determine when purchase options within a package, such as memberships, become active. Any products included in the package will be deducted from inventory immediately. Your activation dates can be set in the past or the future.
Client Notifications – Receipt Behavior Changes
New receipt notifications have been added to make managing your online store, sales and notifications even easier. When a purchase is made in your online store, an email notification with the receipt will now be manually sent. If a client makes the purchase themselves, the Purchase Receipt will be sent automatically to their inbox. If a staff member made the sale, their Sale Receipt will be sent instead.
Retention Email Options – Multi-Location Businesses

You need to keep in touch with your clients, but you don't want to bombard them with too many emails. That's why we've added email notification options for businesses with multiple locations.
Now, you can decide when clients receive a retention email notifications from which locations. For example, if you decide that clients should only receive an email from the most recently visited location, and a customer visits your Main Street location on Tuesday and your Church Street location on Friday, the retention email will be sent based on the Church Street visit because it was the most recent.
Coming soon:
Staff App: Your team will be able to manage schedules, clients, POS and more in one easy-to-use app.
Partner Program: Spread the word about WellnessLiving, and you'll be rewarded. Our upcoming Partner Program will allow you to generate thousands of dollars of additional monthly recurring revenue when you refer other businesses.
Schedule Optimization: Your schedule will be faster and easier to use with a series of updates and optimizations.
Area Mail: Similar to our new Direct Mail feature, Area Mail will allow you to target people who live in a specific area code with flyers. So, you don't have to stop at marketing just to people whose addresses you have — you can reach thousands of people close to your business.