Posted on: 01 May, 2019
Categories:
Employing an online gym software is crucial to running an efficient business. Often gym owners try to tackle every issue on their own, and we get it: you're building a business you're passionate about! But remember, the key is quality and efficiency. The real question is, how do you make the most out of all your effort?
The secret is getting to a place where you're able to focus on what's really important for your gym, rather than getting bogged down with all the daily headaches that come with running a business. How, you ask? Online gym software is the answer!
Are you brand new business owner? As they say, time is money! The key to getting your business running at its best is by boosting time management and optimizing efficiency.
Or are you already running a successful gym, but currently looking for a better solution? If you've outgrown your current software or you're tired of outrageous pricing, it's time to look into other options. And in today's world, you got a lot of choices. The key is to know what features are important to you.
Do you want a system that handles all the scheduling for you? An easy staff-payroll set up? A way to track your client rewards points? Staff and Client mobile applications? Online gym merchandise management?
All that – and more – is possible with today's online gym software.
Finding the right software is crucial, but where do you even start?
We're happy to help! Our experts have put together a guide to take you through the process of how to pick the best online gym software. From basic to advanced, check out our list of the features your online software should have:
The Basics
Where should you start when picking an online gym software? With the basics, of course! There are a few essentials that no online gym software should be without. From scheduling to staff and client profiles to booking options, you're software isn't complete without this list of features:
1. Synchronized scheduling across all platforms
Would it make your life easier to have the option to synchronize you schedule across all devices? Of course it would! This feature is a great starting point for your software.
We value the importance simply managing and booking appointments and classes. Keeping everyone organized and connected is key, that's why it's part of what we offer at WellnessLiving.
Want even more convenience? Our software allows your staff to access the system on the go! In this day and age, there's really no reason you should ever to be without your calendar. Now that's something we can all agree on!
2. Individual staff and client profiles
Does your current software offer individual staff and client profiles? This basic feature essentially means that each staff member and each client has their own accounts.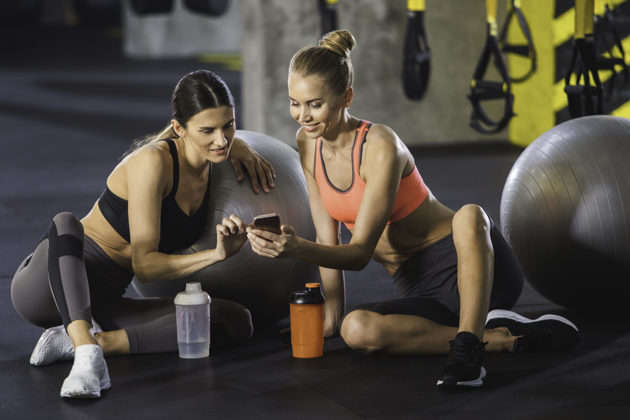 How does this affect your staff? This way, they can check their own schedules, add appointments and manage their clients within their own accounts. This streamlines their schedule and gets them to see only what they need to see.
How do client profiles help your gym run better? Well, it's an amazing way to get to know your customers and their habits! Start by tracking their buying history to get a better look at their preferences and tailor your offerings. Could you offer more classes at your most popular times? Could you sell another version of your most popular hoodie?
You can also track how and when your clients earn their points or redeem their rewards. It's a great analytic tool to gauge whether your loyalty rewards program is working. Tweak your programs for best results and you'll be on your way!
At the end of the day, the more information you acquire, the more your gym will be able to cater to their needs.
3. Online Booking
We're a fast-paced, convenience-driven society and you can't beat the convenience of being able to book online! Making the experience fast and easy for your clients will make them more apt to returning. Look for a software that makes your client experience as easy and enjoyable as possible.
The nice-to-haves
Now that we've covered the basics, let's look at the features that will take your business to that next level. These options are a step above, offering more functionality and more freedom so you can concentrate what's important: growing your gym!
1. Staff payroll
Having trouble getting your head around payroll? Or just looking to save some time? No problem! Features like end-of-day reports, pay-calculations and automatic-billing make payroll a cinch. Say goodbye to filling out forms, shuffling paper and checking boxes forever!
Automate your payroll for a consistent, accurate, streamlined process. At WellnessLiving, we call that smart business!
2. Credit card processing and POS (point of sale) capabilities
Have you always wanted to sell gym merchandise? Today's online gym software makes it easy! Set up your physical and online store with a few keystrokes, and start selling products and services.
With WellnessLiving's integrated credit card processing, you'll cut your transaction times by more than 50% and lower your transaction fees by 20% or more! All this with a processing fee of only 1.49%.
Saving money? Yes, please!
Faster sales and lower fees mean smoother transactions and bigger margins for you, so this nice-to-have feature is really a must.
3. Staff App
Get your staff on board too! This is a feature you're gonna love!
A staff app lets your employees update their availability, cancel classes, check schedule and attendance – all at a quick glance! No more time wasted phone calls or emails when it's automated and updated in real-time.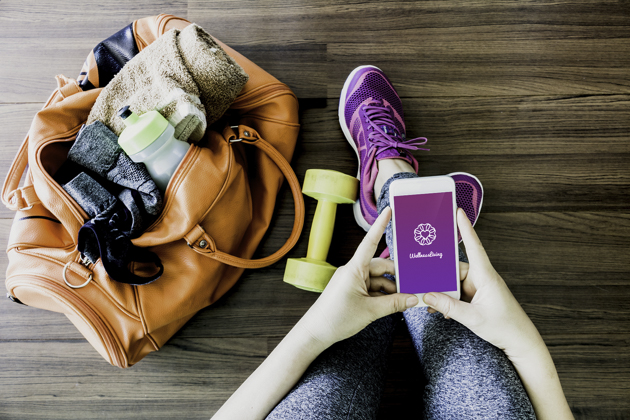 At WellnessLiving, we offer the Elevate Staff App that does all that and more!
It's features like these that really set different software solutions apart! At the end of the day, these nice-to-haves could mean the difference between a steady business and some serious growth. And we haven't even gotten to the advanced features yet…
The advanced
Looking for the Cadillac of online gym software? Let's delve into the advanced features of the top players.
1. Rewards program
Offering a rewards program at your gym gives your clients the incentive to earn rewards in exchange for repeat business, referrals and engagement. In essence, rewarding loyalty!
You can decide to award points or rewards for online reviews, social media posts, purchases and more. It's a fun way to increase sales, encourage reviews and up your branding, and it really works!
WellnessLiving can manage your loyalty program in a snap, so decide what type of system suits you best (think points, a tiers, fee-based or cash-back programs) and get started!
2. Branded Client Apps
Make your customer experience as simple as possible. The easier it is, the more your clients will want to repeat the experience! Reserve a spot in a class from their phones? Buy products or services on the go? Submit rave reviews to share? These are all features your software needs for you to make the most of your tools and get your clients engaged!
You also want to consider the importance of customizing your client app. You're not like every other business, so why should your app be generic? Having a customized client app with your logo and colors is amazing for brand recognition.
At WellnessLiving, our customizable Achieve Client App allows your clients to schedule, shop, write reviews and track rewards points right at their fingertips.
3. Direct Google Booking (Reserve with Google)
What would we do without Google these days? Have you considered how your business's Google ranking effects your business? You should! Studies show that businesses that come up on top get 36.4% of the business missed by the websites that come up later in the search.
What you need is a little help getting to the top of the rank and making the most of your location!
WellnessLiving integrated with Google to provide your business with a powerful lead generating tool called Reserve with Google. This function lets users book classes and appointments directly on Google Search and Google Maps. Bonus, this feature puts you on the front page.
Have we mentioned that we're one of only four partners in the wellness industry worldwide offering this functionality?
On the whole, Google should play an important part in your marketing strategy for exposing your business, generating leads and growing your online presence. Not to worry though, we'll do the heavy lifting on this one!
How we can Help
WellnessLiving is an all-in-one business management software company offering user-friendly tools for scheduling, automated marketing, staff and client apps, all the features we listed above, and so much more!
Business owners in the wellness industry from around the world trust our reliable, cloud-based platform to attract and retain clients. Book a free, no-commitment demo with WellnessLiving today and learn how we can help your business succeed with our online gym software.