Posted on: 14 Jun, 2019
Categories:
Ever considered setting up staff and client apps for your Pilates studio? Want to run your business more efficiently and save more time for yourself? Pilates studio apps are the way to go!
What can they do? To start, Pilates studio apps can help you, your staff, and your clients to easily navigate tasks such as booking, processing payments, accessing your system on the go, and allowing specific access to information for your staff and clients.
Sound good so far? Wait until you hear the rest! By the time we're finished, you'll be an expert on Pilates studio apps.
Let's start by pointing out that your team and your clients are looking for different things from your business – and your software needs to reflect that! Still not sure why there needs to be a distinction between an app for your staff and an app for your clients? Let's clarify.
You want to provide the best experience you can for your team and your paying customers…but those don't necessarily look like the same thing.
The biggest difference between the two will be the need to access company data. Your team needs a staff view so they can efficiently perform tasks and manage multiple clients; whereas your clients should only have access to their own profile and preferences.
Let's delve a little deeper into both.
Staff Apps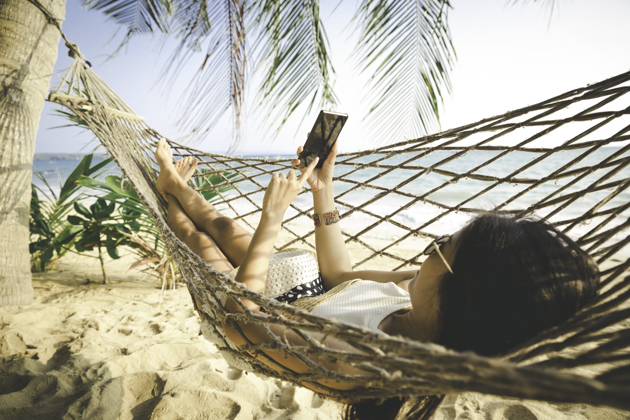 What is the benefit of having a staff app for your business? Increasing efficiency, maintaining consistency and simplifying your processes are just a few of the advantages you can look forward to with your Pilates studio app. Let's take a closer look at the specific ways a staff app can help address your business needs.
Organize your schedule
Are you juggling multiple employees with varying schedules? Are you tired of wasting time on spreadsheets and lists?
Scheduling is so important to stay organized and keep your studio running smoothly. With a great staff app, you and your team can manage your schedules anytime, anywhere.
We're talking about features like booking or canceling classes, substituting staff availability and managing attendance lists. Say goodbye to hours of slotting in staff, classes or clients—a Pilates studio app can get you on track in a few easy steps!
Sign up new clients on the spot
Wouldn't you love to get new clients registered with just a few clicks with your very own Pilates studio app? Simplifying your client experience will win you points with visitors, set you apart from your competition, and encourage return visits. The easier you make signing up, the more clients you'll get going through this process.
Met someone who wants to try a class but you're not in the studio? Say at the park for your morning run or at your farmer's market? No problem! No need to wait, sign them up using your phone and you're all set. Convenient client experiences lead to great reviews, referrals, and long-lasting relationships. Sounds like a great way to take your studio to the next level!
Take payment
Along with the benefits we've already covered, your staff app can also make online purchasing a snap! Sell gift cards, classes, memberships, merchandise and more from your online store—all managed by your Pilates studio app.
Have we mentioned the importance of convenience for clients? This is just another way that your clients can easily interact with your business while they're on the go. And bonus, your Pilates studio app can send your clients electronic receipts—convenient and eco-friendly!
Access client profiles
Part of the beauty of having a Pilates studio app is the ease of access to information. The fact that it's mobile means your team can access the info they need to see from any device, at their convenience.
Checking out a client's full profile? Tracking their visit history and buying trends? All this and more is possible with a great Pilates studio app.
Client Apps
Now that you've got your staff up ready and running, you must be thinking: do you really need a client app?
In a word: yes!
A branded Pilates studio app made for your clients will improve your brand image, increase your revenue, and raise customer satisfaction. Want to know more? Here's a quick look at a few ways that a dedicated client app can balance your Pilates studio:
Book classes
In today's fast-paced world, clients are looking at the quality of their experience as part of whether they want to return to a business. Think about it this way: if you wanted to sign up for a fitness class, but the process was lengthy and tedious, would your patience last long enough for you to become a repeat customer?
Society is all about fast and easy, and if you miss out on that, you'll get left behind. With a Pilates studio app: your clients can book, change or cancel a class with just a few simple clicks.
Buy merchandise
Our world is moving so rapidly and we all have such busy lives! This hustle and bustle of modern society have fueled the online shopping trend into a staple practice.
How can this benefit your business? Do you sell class bundles? Merchandise? All of this can be sold online and on your app. This is a fantastic way to increase revenue while making it simple for your consumer.
Offering the benefit of being able to conduct transactions remotely through an easily accessible app will keep your clients happy with their buying experience, along with encouraging them to return to shop with you again. That's a definite win-win!
Check rewards points
Do you have a loyalty rewards program? Consumers love collecting points and redeeming them for rewards. And with a Pilates studio app, your clients can check their progress right on their phones. How great is it that?
These are all fantastic features, but are you an overachiever?
A client app will take your customer experience to the next level, but a customized client app will make you a star!
Why Should You Get a Customized Client App?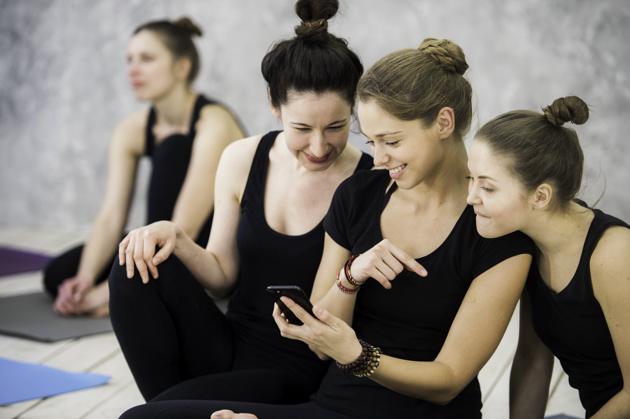 You want to be known for your great client experience and one feature that will send you to the top of the competition is customization.
Here are 2 ways that customizing your client app will help your business:
Solidifies your professionalism
One of the perks of customizing your app is to make it personalized to your studio. So instead of a plain software logo, your app will have your name and your logo and your colors. Why does this matter? The answer is simple: professionalism and credibility.
Customization allows the software to take on the look and feel of your company, making your clients feel more comfortable (because they already know you). Not only that, but it gives the impression that you are a professional, credible company who takes your studio seriously.
When you invest in great software, your clients will invest in your business!
Increases brand recognition
Getting your brand out there is another advantage to choosing customizable software. Brand recognition is key and the more you can get your name and logo in front of your clients, the more you'll remain top of mind.
Including your name and logo within your software is a subliminal reminder of that professionalism and credibility. And that pays off over time!
The Benefits of WellnessLiving
At WellnessLiving, we're the experts. We help manage wellness businesses around the world, and we can help you too! What do we offer as part of our software?
Our Achieve and Elevate apps
Our Achieve client app provides everything your members may need. They can book sessions, track their rewards points, write reviews, and buy merchandise all with a few simple clicks.
Our Elevate staff app is the one-stop-management tool your staff is going to love! You can manage client profiles, take payments, check your schedule, and more!
Great news! Our Elevate and Achieve apps come standard with your package, without any competitor ads for you to wade through—leaving you with more time and less hassle!
Want to customize your Achieve client app? For an affordable price, you can jazz up your app with your logo and brand colors to solidify your public brand recognition and prove your professionalism to your clients.
Your studio deserves the best! If you want to maximize your efficiency, offer a better experience for your staff and clients, and allow yourself the time to focus on your clients—implementing Pilates studio apps should be priority number one.
What are you waiting for? Book a free, no-commitment demo with WellnessLiving today and let's get started.