Posted on: 07 Jun, 2019
Categories: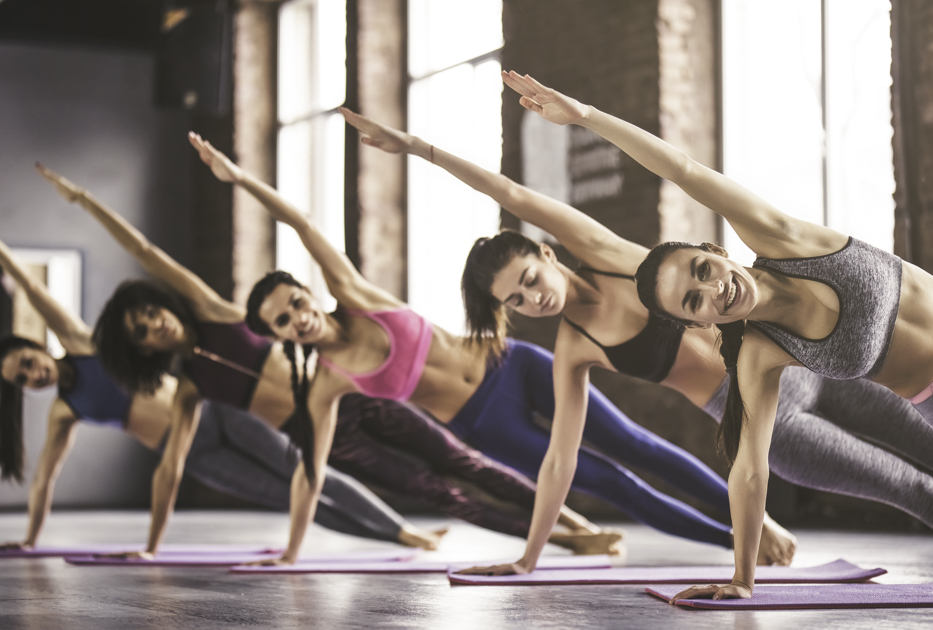 A Pilates studio rewards program may be just what you need to make your facility stand out! There are countless ways that such an option can benefit your business. Let's start off by explaining exactly what a rewards program is.
A rewards program is a system that lets your clients accumulate loyalty points when they perform actions you want to encourage (such as sign up for multiple classes, buy merchandise, write online reviews, etc.) They can then redeem these points for rewards (hence the name) such as free merchandise, discounts on classes, or even a grand prize! This increases client engagement as well as your studio's popularity.
There are several different types of rewards programs that exist, but the one thing they all have in common is that they add value to the customer. Countless companies have used loyalty programs to engage their clients and increase revenue. Sephora, for example, uses a conventional points system where each customer can sign up for a Beauty Insider Card. Every dollar that their clients spend equals one beauty point. These points can later be redeemed for different makeup items. Several companies have used loyalty programs like this to keep their users interested and eventually turn them into loyal customers.
Once you provide your students with an incentive to keep using your services, they'll always stay by your side.
Why Your Pilates Studio Needs a Rewards Program
A Pilates studio rewards program is the perfect way to make sure that your customers are always satisfied. Flow through our list of benefits and discover how this could be the very element that could catapult your business to the next level!
1. Builds Customer Loyalty
One of the greatest advantages that a Pilates studio rewards program can offer your facility is customer loyalty. This could be the foundation of a long-lasting bond between you and your clients!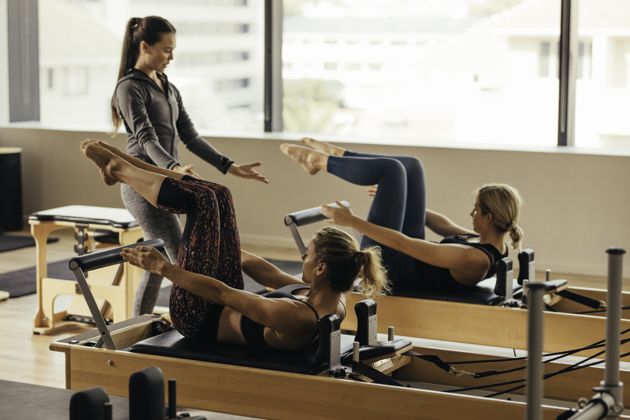 Clients like to feel special and acknowledged. A rewards program will do just that, because you are recognizing them for their time and thanking them for choosing your facility as their preferred place to work out! The more customers feel like they're being rewarded for their effort, the more they'll come back to your studio.
Make sure to make students feel like they are being valued from the moment they step through the doors of your facility. Give a set number of loyalty points for every time they attend a class and double them when the client has been at your student for over a year or over the holidays. This will be a great motivator to keep clients coming back to your studio.
Before you know it, this sense of engagement will help you build an everlasting relationship with your students! Who would ever want to leave a place that makes their clients feel so exceptional?
2. Encourages Customers to Spend More
A Pilates studio rewards program will motivate your clients to spend more at your facility. Research has proven that loyal customers spend more than others, as they continue to be satisfied by your services. For instance, because of Starbucks's rewards program, My Starbucks Rewards, the company saw a 26% increase in profit and an 11% boost in total revenue. If your students grow to trust your studio, they'll realize that they'll benefit more and more as they spend!
If you structure your loyalty program in a way that will entice customers, they'll be more encouraged to stop by. For instance, let's take a look at Virgin Atlantic's Flying Club. They have strategically broken down their rewards system into different levels using a tiered system. Members start off in Club Red, then up to Club Silver, and finally Club Gold. Frequent flyers are motivated to spend, so they can reap the benefits at each level! Once members reach Club Gold, they earn several privileges, including double the miles they would have normally gotten, boarding priority, and access to exclusive lounges!
You can do the same at your studio by giving your students different advantages when they earn points. Motivate your students by offering them a discount on classes once they reach a certain number of points or get their attention with a free trip away to a relaxing retreat! The bigger the prize and privileges, the more effort your students will put into going after it!
3. Creates Opportunities to Gain New Members
Looking to attract new students? A Pilates studio rewards program can make this a possibility! Let's explain how.
Reward your clients when they refer new clients. This will motivate them to tell their friends and loved ones about your facility. For example, offer students three free classes or free merchandise when they bring in a friend. Pretty soon, your classes will be at full capacity!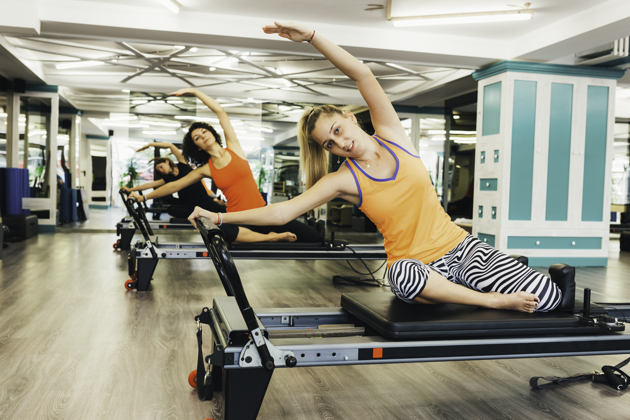 Students will also be more inclined to recommend your studio to others if they are happy with your services. What's the first thing you do when you've had a great experience? Most people tell their friends and family! Word of mouth is much more powerful as a marketing tool than advertising when it comes to attracting new clients. So, think of your loyal customers as brand ambassadors and give them every reason to brag about your Pilates studio to their friends! Pretty soon, your facility will be the most popular spot in town!
4. Makes your Business Stand Out
Be unique in your industry with a loyalty program that helps you rise above the competition. Set yourself apart by offering your students something they can't find elsewhere.
Large gyms and well recognized Pilates studios often dominate the fitness industry, making it hard to compete and get recognized within a sea of options. Do something different by offering a Pilates studio rewards program that will give your business more of a personal touch.
For example, Best Buy had to find a way to keep up with Amazon and eBay as their sales started to plateau. They decided to be unique and raise rewards points for their loyalty card holders from 4% to 5%. This strategic move helped them regain their status in the industry and stand tall alongside the competition.
You can do something similar at your studio to help you stand out. For instance, attract more people with a Pilates studio rewards program that raises the stakes. Allow students the opportunity to double or triple the number of points they can earn once they have been members at your studio for a certain period. With these extra points, treat your customers with discounts and deals that they can't find elsewhere!
If your students feel like they're saving money, they'll choose your studio every time over any other facility.
5. Helps You Analyze Data
There's no better way to get an insight into your business's strengths and weaknesses than by looking at the data. A great way for you to accumulate these facts and figures is by looking at the numbers gathered by your Pilates studio rewards program.
Such an option can help you notice trends and understand what your customers like and dislike about your business. A loyalty program can highlight where the majority of points your students accumulate come from and what they tend to gravitate towards when it comes to rewards and prizes. For example, students may never opt to earn points for buying merchandise, but instead prefer to earn them through regular attendance. In this case, you can use this data and increase the number of points earned by a customer when buying merchandise or lower your prices on workout gear. Once you are aware of such facts, you can make the necessary adjustments.
By analyzing the data, you can work on different aspects of your studio to help grow your business more than ever before!
To Make a Long Story Short…
A Pilates studio rewards program can benefit your studio in countless ways! From building customer loyalty and attracting new members, to helping you understand your business better; the advantages of a loyalty program are limitless!
Unsure of how to get started? Well, you're in luck because we just so happen to be experts in this area! With the help our exclusive software, WellnessLiving can help you set up a rewards program. With this option, students can earn points automatically for actions such as attending classes, sharing reviews on social media, or referring a friend to your studio! You can even customize your own features and decide what you would like your students to earn points for.
The best part about our rewards program is that it has a built-in leader-board which ranks your students according to how many points they've earned. Not only does this help engage students, but it'll motivate them to reach the top of the list! Such friendly rivalries not only help increase your revenue, but ultimately will help your students get to know each other, creating a stronger sense of community.
So, what are you waiting for? Explore the possibilities of a rewards program and flow through the many options that WellnessLiving has to offer by booking a free, no-commitment demo with us today!