Posted on: 07 Feb, 2018
Categories: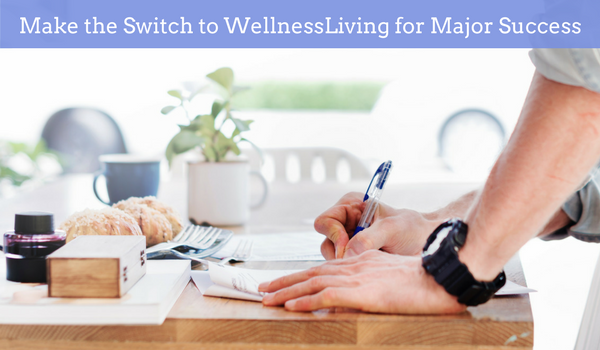 When Andrea first started her journey as a massage therapist, the going was tough. The industry can be difficult, and initially getting clients is usually a challenge. She immersed herself in her studies and expanded her knowledge. In doing so, she was able to build up her business – One Massage at a Time.
Before long, Andrea found herself booked out for the year. She was turning away clients because she didn't have the bandwidth or resources to help them. As a result, Andrea decided that it was time to take her business to the next level. She hired an accountant and bought a property. However, there was one piece of the puzzle missing. Andrea needed a management software. With future plans to expand to other locations, Andrea needed a software that could grow with her business.
At first, Andrea opted to use MindBody. However, it wasn't long before she encountered a problem. The software didn't do what she needed it to do without an additional cost for other service subscriptions. If she wanted customers to fill out forms and sign a release, it required her to purchase another service that integrated with MindBody. For her email marketing needs, she would need to take out a subscription with the vendor Constant Contact. The lack of functionality on MindBody even spread to her sales process, requiring her to purchase a separate sales software. The fees started to add up.
Making the Switch
After having trouble with the software itself and customer support, Andrea decided to switch to a new software management system. She stumbled across WellnessLiving and spoke with a representative. The conversation was a breath of fresh air. Andrea loved the honesty and knowledge of the representative. In fact, she loved it so much that she decided to try the software.
Andrea had an instant love affair with WellnessLiving. She explained, "Once I got into the software, I was amazed." The software did everything that her previous software failed to do. Instead of needing multiple subscriptions, she could rely on WellnessLiving to consolidate it all. After months of disappointment with MindBody, Andrea finally found the solution she was looking for.
Andrea could have spent months or even years with a software that didn't satisfy her needs. Fortunately for her, she didn't. She found the perfect fit, giving her business a step up on the competition. If you're ready to streamline your business too, book a free demo of the platform, or call us at 1 (888) 668-7728.