Posted on: 25 Oct, 2019
Categories: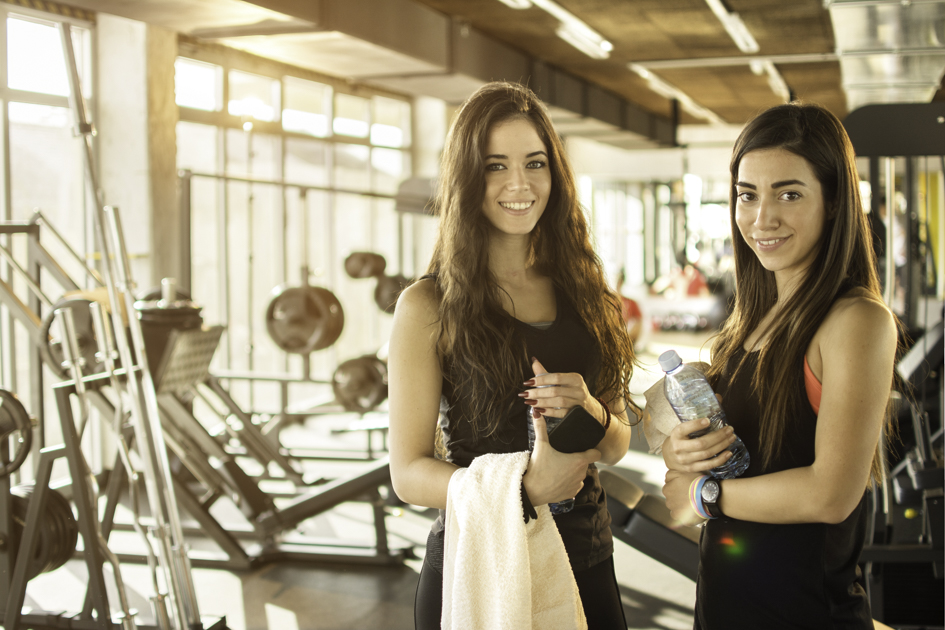 This time of year tends to be slow for personal trainers and gym owners.
With shopping, family commitments, and travel, the holiday season can be a tough one for fitness motivation. Not only are people often too busy and too tired to think about exercise, but the weather itself can be a deterrent! In fact, the results of one specific study indicated that 49% of people polled decreased their exercise during the winter months because they were put off by the weather.
So how can you grab the attention of your clients during the busiest time of year, get them to overlook undesirable weather, and keep up their holiday workout motivation? Here's a list of ways you can increase attendance, minimize revenue loss, and boost your fitness client motivation this season:
1. Make it a Contest
Try to appeal to your clients' competitive nature to motivate them to work out during the holidays! A competition is a great way to get your members engaged and focused on a goal. Here are some ways you might boost their holiday workout motivation by putting them in a competitive mood:
Present a challenge
Have you considered hosting a fitness challenge for your clients? You can ask each participant to commit to a goal and then determine the winner by how closely they stick to their plan and whether they reach their objective. Each goal is individual, so anyone can enter!
For example, you could ask clients to work towards increasing their muscle mass. The person who gains the largest percentage wins the challenge. Or, you could gauge success using measurements, increased strength, longer endurance or by any other means that makes sense for your clientele. As long as it's consistent and manageable for each participant, you're good to go.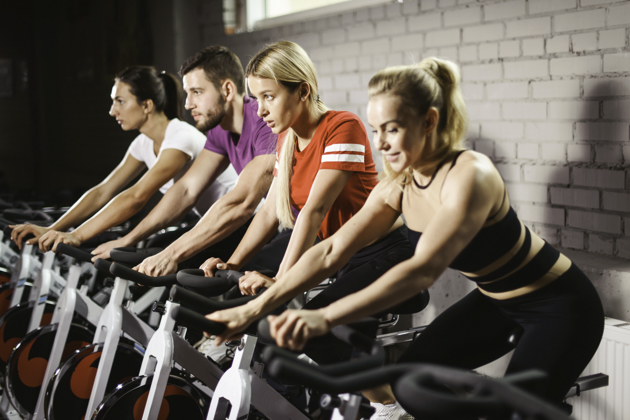 With these sorts of challenges, participants simply compete to do their very best. This is an effective way to get a large number of people involved, increase their holiday workout motivation, and make everyone feel like they're a part of the competition.
Issue your fitness challenge before the bulk of the holiday season hits so you have a chance for the competition to really ramp up. And if you keep the challenge going until the New Year, you'll hold onto their attention and confirm their commitment before holiday attendance even starts to decline.
Group activities and technology
Along with the type of fitness challenge we've already covered, consider hosting some mini tech-related activities for something a little different!
How can technology help you take your clients' holiday workout motivation to the next level? You might be surprised how many of us rely on our tech! This is something you can use to your advantage to keep your clients engaged over the holidays.
Do most of your clients have smart watches? Encourage them to stay on top of their holiday workout motivation by issuing a daily or weekly fitness challenge! Stay on top of their progress through your watches to keep them accountable and sustain the competitive spirit.
Can you issue a daily step challenge to your clients? Hold them accountable by having them check in with you or post on your social media feed so you can track their progress and praise their successes.
Consider starting a private Facebook challenge group, where clients can sign up and participate in regular mini challenges to keep them engaged and motivated. Even something like a hydration challenge (asking your community to drink a minimum amount of water each day) will keep them engaged and fitness-minded throughout the season.
If you're using social media as part of the challenges, this is a great time to mix in relevant content like seasonal recipes, workout tips or inspirational quotes to maximize the value and keep your community invested.
Make these challenges fun and free! In a season where many people are stretching their budgets, this might be just what you need to keep holiday workout motivation going strong until January.
2. Maximize Loyalty
Make the most of your loyalty rewards program by giving your incentive plan a boost! Your clients are already excited about the value-add they receive as loyalty rewards members, but take it up a notch to really see results. This is the type of marketing that will provide holiday workout motivation and higher revenues for your gym!
Up your rewards points
Increase engagement this season by increasing the amount of points you award your clients.
Want a guaranteed winner? Double rewards points, or even triple them to really get attention! Pro tip? Make it a limited time offer so clients will rush in to earn and redeem before the promotion ends. As an added bonus, this gets them out of the house and into your gym, too!
Launch a loyalty rewards program
Don't have a loyalty rewards program for your gym yet? Now's the perfect time to launch one with a little help from the pros! WellnessLiving offers the tools you need for a loyalty rewards program that'll get your clients excited and motivated to participate.
We'll help you get set up and manage the program, so you don't have to!
3. Offer a Promotion
Holiday promotions are a great way to stay competitive and increase sales during a slower time of year. We have a few promotion ideas to up your clients' holiday fitness motivation while increasing your revenue and filling your classes!
Bring a friend
How can you double the number of people in your gym during the holidays? Offer a discounted rate or even a free trial when a member brings a friend. This approach lets a brand new group of people check out what you do best! This way you can get your clients into your gym and target a whole new group of potential members all at once.
Plus, training with a friend is a great form of holiday workout motivation!
Add value
Could you sweeten the deal on holiday membership purchases by offering free gym access for December when next year's membership is paid in full? This could keep your gym busy until the end of the year, increasing your membership sales at the same time!
Or could you add value to a new membership? Consider offering 15 months' membership for the price of 12! People love the idea that they're getting more that what they've paid for. Adding value to your services is a fantastic way to get clients excited, motivated and wanting to stay focused on their fitness goals.
Target a new group
It's time to reach out to a new market! Getting new clients could be what your gym needs for optimum motivation and attendance this season. Is there a local running group you can approach with a discounted rate for cross-training? Can you pitch a corporate fitness membership to local businesses? Promoting working out in groups helps keep people accountable and enthusiastic. When they cheer each other on, they do the work for you!
Social commitments, busy schedules and the year-end budgeting that go along with the holiday season can make this time of year a slow one, but with the right holiday workout motivation, you won't even notice what time of year it is!
4. Get Festive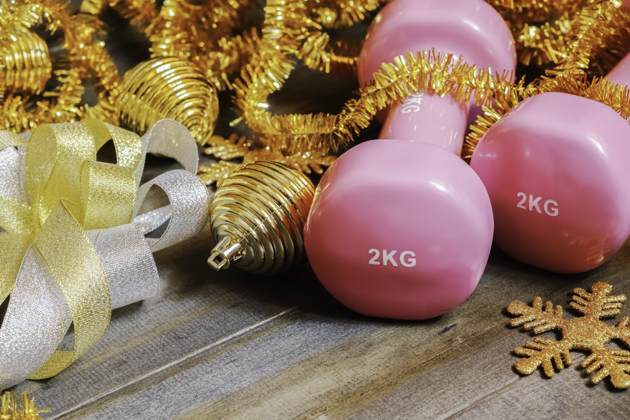 What's the best way to get your clients feeling festive? Lead by example! If you want to see an increase in fitness client motivation, get them in the gym to celebrate the season.
Spread holiday cheer and get your clients feeling merry with themed classes and seasonal social media posts. If you keep the mood fun and festive, they'll keep coming back for more!
Why not try something new to draw people in and attract extra attention for your gym? Host holiday themed classes like Santa spinning or seasonal strength. Go all in with holiday music and décor to fully embrace the holidays!
The fact is that there is so much stress associated with this time of year that a fun and festive atmosphere may just be enough for people to fit you into their jam-packed holiday schedules.
5. Forget-Me-Not Approach
Keep your clients motivated to come in by making it impossible for them to forget about you! Keeping regular contact with your clients will strengthen your relationships and remind them that their fitness goals are a priority, even in a busy season.
We don't mean pester them. We're suggesting offering value to your relationship by reaching out with friendly, festive, fun communication!
Consider sending out holiday cards to wish your clients a happy holiday season and to let them know you're thinking about them. You could also provide a little extra incentive with some motivational posts or emails. Send out some tips to help with motivation like How to Work Out When You're In a Hotel or 5 Quick Ways to Relieve Stress.
This type of contact will keep clients interested, thankful for the info and excited to stay on track throughout the season.
A word to the wise here: you don't want to reach out multiple times with salesy, promotional content. You want to keep clientele interested, engaged and motivated to stick to their fitness goals.
Let the Holiday Motivation Begin!
Don't delay—the holidays are just around the corner so you don't want to miss out on capturing attention early. Join in on the festivities, challenge your community and work on building loyalty to make this holiday season your busiest one yet!
With everything from a rewards program to staff & client apps to automated marketing and more, WellnessLiving's all-in-one fitness studio management software has your back this holiday season (and beyond)! Give your business the gift of reliable, user-friendly software without breaking the bank. Book your free, no obligation demo today!