Posted on: 08 Apr, 2019
Categories: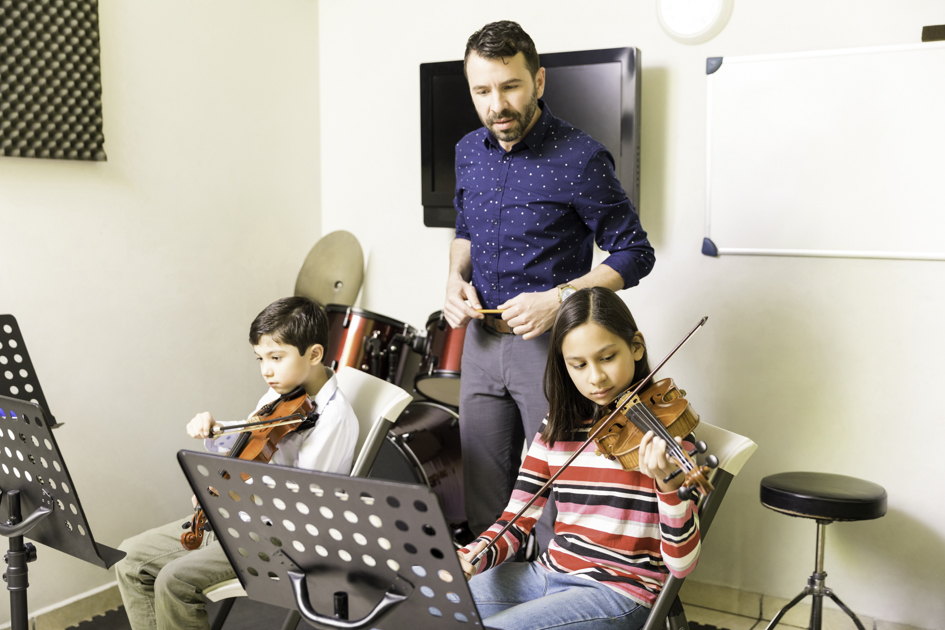 Need some work-life balance tips and techniques to help restore your sense of well-being? Then you're in the right place!
As a music teacher, endless hours of preparation time can go into designing your lesson plans and creating carefully thought-out objectives catered to your students. Often, this work is brought home with you, cutting into time with friends and family. But constantly trying to keep up with everything can be exhausting and take a toll on your physical and mental health.
It's important to have a proper work-life balance, or you won't have much to give your students or your business. Your sense of productivity will suffer, as well as your creative output, which will directly affect the young musicians at your school. They see you as a role model! But to be able to effectively lead by example, you have to find your balance first.
Struggling to figure out how to do this? Have no fear! Read on for six work-life balance tips and techniques to help you get back on track.
1. Draw a Line Between Work and Play
With 24/7 access to the Internet, it's easy to see how work can be a round the clock job. With the help of our phones and portable devices, we can literally work from anywhere. Many of us have been guilty of sending an important email during a lunch break or working on business plans while on vacation.
This must stop!
To achieve (and maintain!) a healthy work-life balance, you need to make a clear distinction between your work life and personal life.
Create a time frame during your work week for when you will begin work and when it will end. As a music school owner or music instructor, you probably eat, sleep, and breathe your business. But while it may be tempting to continue to check your email after leaving the school, we strongly encourage you to avoid taking anything home with you! Once you clock out, your work-life should come to an end and your personal life must begin.
It's also important to make it clear to your co-workers that you will only be available during your designated schedule. We've all been the victim of late-night emails and messages, informing us of specific tasks that must be done. Don't feel pressured to drop everything and complete it right then and there! Proper deadlines must be set and the expectation that you are able to work at any time is unreasonable. Clarify this and get your me-time back!
2. Abandon Perfectionism
Many people feel that things must be done perfectly, or they're not done right. To run a successful music school, you may want every aspect to be flawless. As a teacher, you may spend hours researching the most creative method to communicate the ideas in your lesson to your students. In a classroom full of young pupils with different abilities and learning styles, coming up with differentiated activities that will cater to each student can be exhausting! If you can abandon the idea of "perfect", you can unload a huge weight off your shoulders.
"Aim for excellence, but never perfection." – Marilyn Puder-York
Nobody is perfect.
Let that idea resonate with you for a bit…
Trying to reach an unattainable state is setting yourself up for failure. Not to mention it puts a massive amount of pressure on you, which will inevitably burn you out. We're not saying not to do a good job. But you need to be mindful of the expectations you set for yourself.
Like executive coach Marilyn Puder-York says, "Aim for excellence, but never perfection". This way you'll no longer be stressed or overwhelmed.
3. Delegate Work
One of our most important work-life balance tips and techniques is to let go of the need to do everything. As a business owner and teacher, you might feel like you have to do it all! However, this is simply not possible. In order to regain a sense of balance in your life, you must learn to delegate.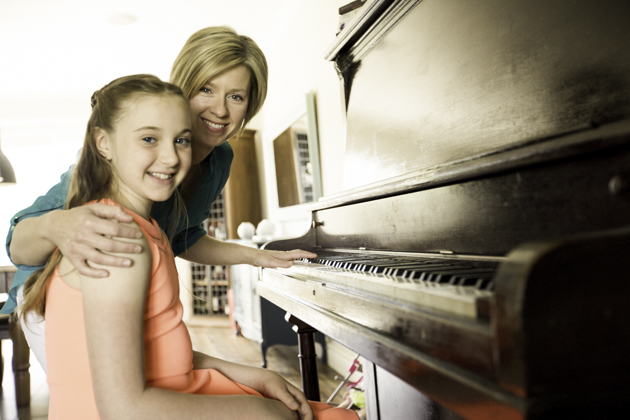 Trust your experienced staff to help you maintain your business. You hired them for a reason, so give them the freedom to excel in their chosen fields! Let go of the need to control everything and let your team do what they do best. Once you show your staff that you trust them, they will respect you so much more and do better work. This freedom will provide them with the necessary creative drive to work wonders at your music school.
As a teacher, your students may truly surprise you! Give them some responsibilities such as tidying up the classroom, passing out papers, or being helpful partners to students who are struggling. This shows your students you trust them, which will in turn give them a sense of accountability and confidence. Don't be afraid to shorten your to-do list by instilling some faith in your pupils.
4. Use Trustworthy Software
To manage your business, you must be able to rely on the software and technology that you use. Nobody wants to use complicated programs that costs more than they are worth. Make sure that the software you have chosen for your music school is convenient for your clients and is able to handle anything!
Out of all our work-life balance tips and techniques, this is the one where we can help you directly!
WellnessLiving offers an all-in-one music school software to make your life so much easier. With our Elevate Staff App you can manage your teachers' schedules, book appointments, and even oversee payments! It's all in one place! Forget about using multiple platforms like email and excel sheets to stay up to date with everything. With your music school's very own staff and client apps, you can manage your business with ease.
Now that we've made your job a little easier, one of our next work-life balance tips and techniques can allow you to focus on your sense of well-being.
5. Find Ways to De-Stress
Our jobs can create an immense amount of stress. This can take a detrimental toll on our minds and bodies. It can lead to joint and muscle pain, a weaker immune system, as well as depression and anxiety. It's essential that we learn how to listen to our bodies and give ourselves a break.
Breathing deeply can help relieve your sense of stress enormously. It's important to pause and take a step back every once in a while, to give yourself some space.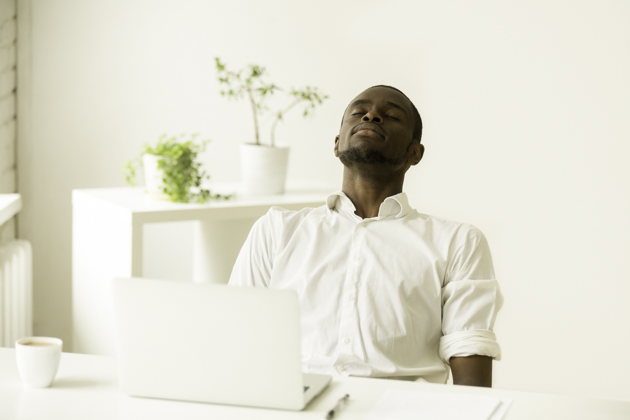 One technique you can use is the Power 10 breathing exercise. Inhale and think about what is bothering you, and release it by exhaling for a count of six seconds. Do this ten times and feel your stress start to melt away.
When it comes down to it, nothing can do wonders for your body and mind like a vacation can. It's important to take some time off and step away from our jobs for a little while. Lay back on a sunny beach or go on an exciting adventure! Take this as an opportunity to re-energize. This way, you'll come back fresh, positive, and ready to conquer it all!
Next on our list of work life balance tips and techniques will remind you of how lucky you are to be able to combine your passion with your career.
6. Dedicate Time to Your Craft
It's vital to remind yourself why you love music and chose it as a profession. Dedicate some time to hone your craft and reap the incredible positive effects it can have on your mental health!
Studies have proven that playing an instrument can reduce cortisol levels and boost your mood. Think about how music makes you feel and why it makes you happy. Remember the first time you picked up a guitar or your first piano recital? These instruments can create magic and transport us to wonderful places! Use your passion to inspire you and bring back a sense of harmony to your life.
This is Not A-Minor Adjustment…
It's not easy to immediately adopt these work-life balance tips and techniques. It takes time to alter your way of thinking. But trust us – it's worth it! Once you've established the boundaries between your personal life and work life, you will feel an incredible sense of peace and be more productive.
Remember to create a time frame of your hours of work each day and stick to it. Share this schedule with your colleagues and don't feel pressured to respond to messages after hours. Stop trying to be perfect, but rather, focus on excellence! Additionally, put some trust in your staff and students by delegating work to them. Not only will they appreciate it, but they will do their best to show you that you've made the right choice. To add to that, you can also delegate all the nitty-gritty business management details (such as scheduling and payroll) to software. Also, discover what relaxes you and find time for it everyday. Lastly, remember why you love music in the first place and put your creative energy into your instrument.
WellnessLiving would love to make your life easier with our all-in-one music software. So, sit back and relax and let us take a load off. Book a free, no commitment demo with us and we'll make sure your business stays out of treble!
References:
https://www.forbes.com/sites/deborahlee/2014/10/20/6-tips-for-better-work-life-balance/#6060bd7a29ff  
https://www.entrepreneur.com/article/296344  
https://www.entrepreneur.com/article/247563  
https://health.clevelandclinic.org/7-strange-things-stress-can-body/  
http://www.healthfitnessrevolution.com/top-10-health-benefits-playing-instrument/