Sep 06 2017, 10:44 PM
10 MindBody Software Alternatives – A Must Read Before You Commit!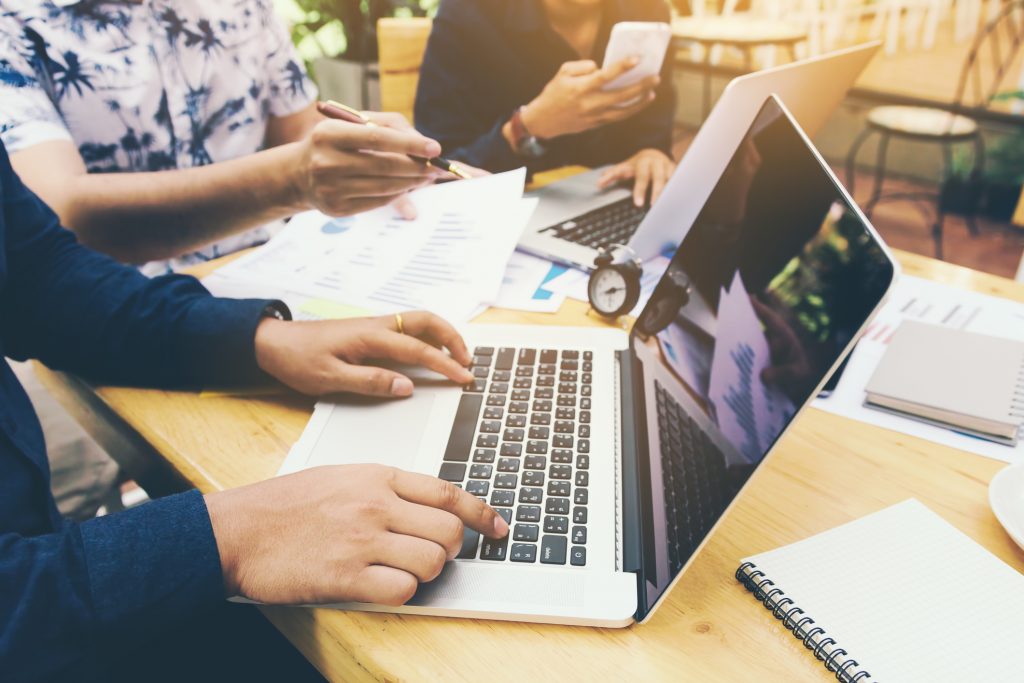 Are you growing frustrated trying to run your fitness studio business with MindBody? Tired of juggling multiple add-ons, logins, and other issues? We don't blame you – you already have a lot on your plate and software is supposed to make life easier, not cause you more headaches.
As an independent fitness studio owner, you need a lot to run everything effectively, including an easy to use interface, free data migration from MindBody, and an Onboarding specialist who is dedicated to you and your business, at the very least. Wouldn't it be nice to also get some extras, like a rewards program that automatically incentivizes your customers to write reviews and then share them on their Facebook timeline and Twitter feed for their friends and family to see? There is no better form of marketing than a loyal customer's word of mouth, after all. Or maybe you need a custom app to build your brand awareness… But where is the best place to find all of these features, and how much will it cost your business?
Of course, wading through a myriad of software options can be tiring, confusing and a huge time suck. That's why we've provided you with a brief rundown on 10 alternatives to MindBody, so you can make an informed choice when you select a software to streamline your business.
Acuity Scheduling
This web based scheduling and payment software uses a user-friendly interface that is fairly simple to learn, which is its main benefit. Unfortunately, one of Acuity Scheduling's downfalls is that like MindBody, you need to sign up and pay for a number of other apps that it integrates with in order to get full functionality from the software. In addition, it does not feature mobile applications or even customer support via phone. Any issues are dealt with via email or video tutorials that are available on their website. The last downside to this software is that it doesn't offer free data migration.
Booksteam
This simple scheduling, management and payment system is available via web or Android app. While it is not an all-in-one-solution it does integrate Google Calendar, Paypal, MailChimp and Stripe (though those functions come with an additional charge, just like with the MindBody software). On the positive side, Booksteam does offer some native email marketing features that MindBody does not have without a third-party app, and they do also offer data migration services. Most customer support issues are resolved via email, rather than phone, however.
WellnessLiving
Featuring an easy to use interface and wide variety of available tools, WellnessLiving is a powerful (and truly) all-in-one solution for managing your fitness studio at an affordable price. It features an array of native marketing tools, heavily discounted credit card processing rates as low as 1.49%, and communication options that eliminate the need to use third party applications. Instead of paying more money every month to do things like run a rewards program or send targeted email and SMS marketing campaigns, WellnessLiving is a single monthly cost. In addition, it comes packed with tools to integrate with your website, social media, custom branded mobile app, and more. The software also offers free migration from your MindBody account and a dedicated Onboarding specialist whose only job is to make sure all of your data is transferred safely and securely, your team is fully trained and ready for the switch, and most importantly, that your business does not skip a beat.
EZ Facility
Just like MindBody, EZFacility works on web based, iPhone and Android platforms. It does offer integration tools, but also as with MindBody you will have to also pay fees to these third party applications in order to utilize the software's full functionality. This simplified and easy to use interface makes scheduling, social media and payroll management simple – as long as you don't mind managing multiple logins and accounts for additional fees.
GymMaster
GymMaster is an easy to use and affordable alternative to MindBody that offers many of the same functions… as long as you are willing to pay more for certain "premium" features". It also raises your price tier based on locations and members, so may not be ideal for those with a growing business. Higher price tiers easily integrate with platforms like Facebook, WordPress and PayPal, but they use third party applications like Xero accounting software to do so, much like MindBody.
PerfectMind
Offering many of the same popular features as MindBody, PerfectMind is another web-based alternative for managing your fitness studio. It features 24/7 customer support, integrated marketing tools, scheduling tools and more. While this is close to an all in one solution, it will require some additional third party applications (and fees!) for full functionality, the same way that MindBody does.
Punchpass
Punchpass is a pared down scheduling, attendance and payment platform that is web-based. It features an interface that is easy to use, tracking features, reporting features and other basic scheduling features – it does, however, lack the detail and depth of data many other softwares offer. Punchpass, like many others on this list, will require you to use a number of different apps in order to fulfill all of the software functions that you need to run your business, as MindBody does.
The Studio Director
This is another management software for studios that provides basic functions for emailing, scheduling, billing, invoicing and more. It is specifically geared towards class-style studios, and like Mindbody, requires an additional monthly fee for all of the features they speak about on their website, including credit card processing.
Club Sentry
Club Sentry provides a number of different management and scheduling services to help your business run efficiently. It offers data conversion services so that you can migrate your MindBody account over to Club Sentry, but they come with an additional fee. Unlike MindBody and other similar solutions, however, Club Sentry is not web based and so requires the purchase of a substantial amount of hardware that can be quite expensive. It also does not integrate with any other software platforms or apps other than QuickBooks, which you also need a separate license for.
Virtuagym
Similar to WellnessLiving, Virtuagym brags an all-in-one management, scheduling and billing for your studio. It differs, though, in that you need to pay more per month in order to unlock more than just the coaching and personal training features. If you want to use this app to run more than just a one person personal training business, you will need to add on extra dollars every month, which depending on your volume can be quite high. This web-based platform is available on iPhone, Android and Windows Phone.
The Right Software for You
Out of all of these software options (including Mindbody software), WellnessLiving is the only platform that offers you and your business the all-in-one easy to use interface you need without costly add-ons or additional fees. With everything integrated and all in one place you can waste less time jumping between apps and programs and reinvest it into what really matters – your business!
If you're interested in learning more about WellnessLiving and how their business management and automation software can make running your studio easier than ever before, get a free demo or speak with one of our representatives now at 1 (888) 668-7728.