5 Steps to Help Your Clients Achieve Their Fitness New Year's Resolutions
Tuesday, December 06, 2022
•
09:00 AM EST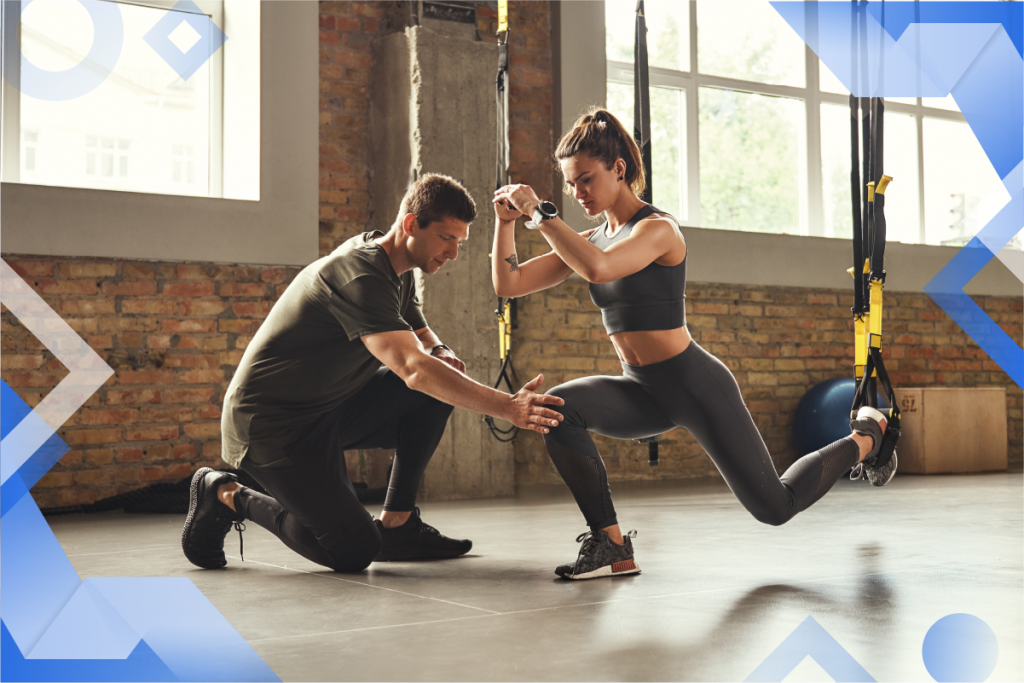 The New Year is almost upon us, and with it comes many new clients eager to achieve their fitness goals. In 2022, the top three resolutions included living healthier, personal improvement, and losing weight. Yet, despite the early enthusiasm, according to a 2022 survey of 2,000 adults, a whopping 68% reported never fully achieving their New Year's resolutions.
In the fitness industry, January accounts for 12% of all new gym memberships. Unfortunately, most gyms lose more than half their new members within three months.
Why? While many of your clients want to start a new chapter in their lives, making lasting changes is easier said than done. Without setting realistic goals with the right support system, your new clients will give up as quickly as they started.
But you won't let them, right? We're here to help each step of the way. Let's explore five steps to ensure your clients stick around long term with your business, while achieving their fitness New Year's resolutions in the process:
1. Create three-month challenges to help clients build fitness habits
The first step is to attract new members into the fold. But it's not enough to sell them a membership, you need to solve their problem.
Does your gym or fitness studio offer a 30-day introductory deal? Sure, they want to lose weight and get in shape. Although, the real problem is they fail to develop a long-term routine to achieve their goals over the course of the month. Since it can take an average of 66 days for a new behavior to become automatic, challenging them with fitness activities for three months can have a greater impact by helping them with consistency. Here are a few New Year's fitness challenges to get your clients started:
Body reset challenge: For fitness habits to grab hold, the diet must also be part of the picture. Challenge clients to remove processed foods and replace them with whole foods with more smoothies, juices, protein, and probiotics.
Record your daily workout challenge: Provide clients with templates and apps to track their workouts every day. This can help them see their progress in real time and motivate them to finish what they started.
Daily movement challenge: Even if a client doesn't make it to the gym or attend a class, you can still encourage them to move daily. Whether it's pushups, crunches, squats, or a walk around the block, this challenge will help make movement a consistent part of your clients' lives.
2. Communicate with clients often and make them feel welcome
Starting a new fitness journey can be overwhelming. The moment a new member signs up for your services, it's your job to make them feel welcome.
Did you know nurtured prospects spend 47% more than non-nurtured leads? On average, it can take five to 10 interactions for new members to stay loyal to your business. Even though they signed up for your initial offer, you want them to achieve long-term success, so you'll need to nurture that relationship. Strong, consistent communication is the key. Here are some of the ways to do that:
Welcome them with an email: As a business owner, you may not have had the pleasure of signing every client up yourself. So, introduce yourself in an email so they get to know you and your journey. This helps them relate to you and feel comfortable with the community.
Send an SMS reminder: Texting your new clients to remind them of upcoming classes can motivate them to work out and show how much you care about their goals.
2-way chat: One-way SMS is good, but it doesn't engage and convert your clients like two-way conversational SMS. Today, 85% of consumers prefer two-way messaging.
Provide additional resources: As part of your communication strategy, add value by sending clients nutrition guides, workout templates, and other resources to help them reach their goals.
3. Help clients set SMART goals
How do you keep clients motivated beyond the initial high they get when they sign up? It's important to help them set goals for what they intend to achieve by the end of their three-month challenge.
Stats show that only 3% of adults set S.M.A.R.T (specific, measurable, achievable, relevant, and timely) goals. But when they do, they're 10 times more likely to reach their goal. Help them set micro goals for every week and month. As a result, the end goal doesn't appear unattainable, and they can feel accomplished at each stage of their journey. What S.M.A.R.T goals could your clients hit for the first month?
Work out 12 days at the gym in one month.
Lose 10 pounds by the end of week 4, or roughly 2.5 pounds per week.
Gain 5-7 pounds of muscle by the end of week 4.
Run a quarter mile in week 1, a half mile in week 2, and a full mile in week 4.
4. Track client performance & utilize digital solutions
The work doesn't end after you set the goals. You need to make sure your clients stick with them. The best way to accomplish this is by tracking your clients' performance and reviewing it with them regularly.
According to Zendesk, 76% of your members expect a personalized experience using their data. Within your business management software, a client profile allows you to collect and track data as you record their progress. You can track their visits, make notes, and compare before-and-after photos.
Nowadays, wearable technology can also elevate the client experience. You can monitor specific health data like blood pressure, heart rate, calories burned, measurements, intensity, and body fat percentage. Products from brands like Spivi and AccuroFit provide challenges, leaderboards, and visuals to track performance and motivate your members on a screen in real time.
5. Foster lasting relationships with incentives and flexible membership offers
Does your gym or fitness studio offer a loyalty rewards program? Reports show that 66% of customers say that earning rewards changes their spending behavior, leading them to purchase more often. Offer reward points to clients for hitting a milestone, referring a friend, or renewing their membership. When your new members upgrade, here are some options that fit a variety of schedules and budgets:
Pay as you go: The model is useful for clients with hectic schedules. It features 5-pack and 10-pack classes, and clients only pay for what they intend to use.
Recurring memberships: The goal is to get your new members on recurring memberships. These types of memberships are most common among boutique fitness studios and have grown 28% over the past decade. Be sure to incorporate in-person, virtual, or hybrid options for your members.
Packages: Personalize your memberships and let members add services and on-demand features to take their experience to the next level.
It's time to set up your clients for long-term success
Remember, you may get a lot of clients to sign up in January, but without the right strategy, they may leave. Motivate them by setting goals, tracking progress, and providing tools to help streamline their success.
With the right all-in-one software, you'll have everything you need to set up your clients for long-term success. From communication and progress-tracking tools to client profiles and rewards programs, WellnessLiving has everything you need to attract, convert, and retain more clients.
Want to learn more about how WellnessLiving can manage and grow your business? Book a free, no-commitment demo today!
Subscribe To Our Newsletter