Aug 04 2017, 7:48 PM
5 Ways That a Custom-Branded Studio App Can Help Boost Your Business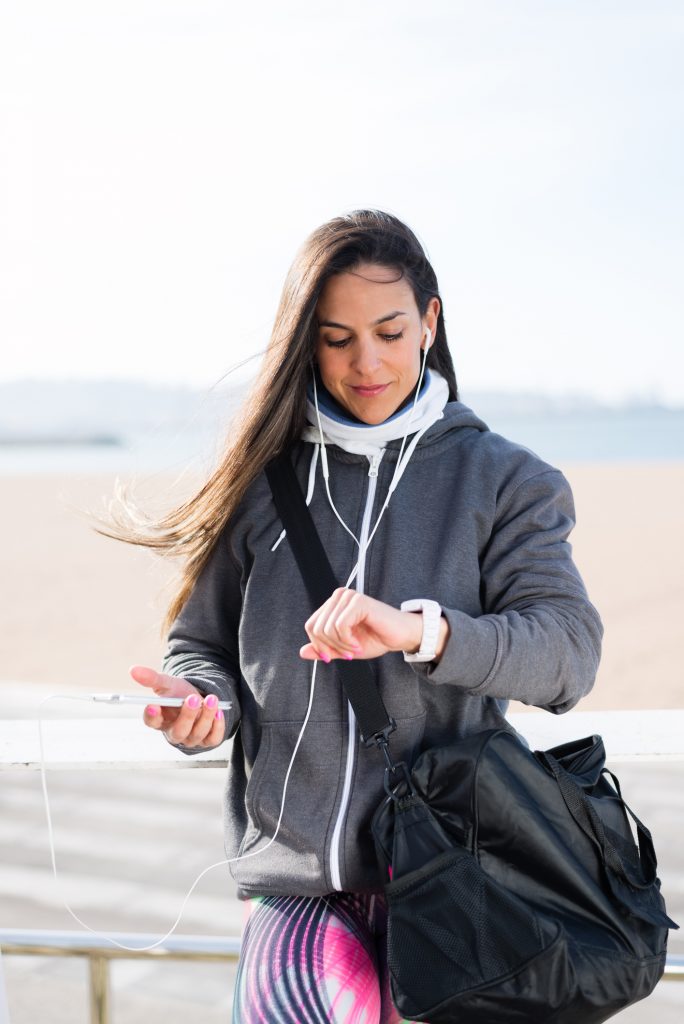 The advent of smartphones has changed the landscape of the modern world. As a fitness studio owner, you've probably noticed that many of your clients keep their phones close at hand. Did you know that recent surveys indicate that most people spend just under 3 hours a day on their mobile phone? Why not tap into that resource and make sure that your clients can easily access your studio from the device that they almost always have with them? A mobile app can help you to keep in contact with your clients, keeping them engaged and more likely to stay at your studio for the long run.
Increase Online Class Sales and Sign Ups
A mobile app can help you to generate more long-term members, meaning more revenue for your studio. Your studio's app makes it easy for your clients or potential clients to view class schedules, workshops, events and more from wherever they happen to be at the time. An app also makes it simple for your clients to sign up for classes and pay or upgrade their monthly membership fees.
Improve Member Communication
Getting your message out to your clients is imperative to keeping them coming through the doors of your studio. Your clients can't come to special events, workshops or take advantage of promotions if they don't know that they are happening. Your app can help to keep your customers in the know by notifying them when something exciting is going on. By using SMS messages or push notifications, which send to the user's device even if the app isn't open, you can instantly alert your customers to upcoming appointments, payment reminders and even sales. A mobile app also gives customers an easy and effective way to communicate with you and your staff members, making it even easier for you to meet all of their fitness needs.
Increase Reward Program Engagement
Mobile apps make it easy to keep track of customer loyalty programs. Since your clients always have their mobile phones with them, you can connect with them by encouraging them to leave push notifications on – while not automatic, the importance of exclusive offers and updates can be emphasized with messaging when they first download the app and also in person at your studio. This means that whenever you send out a message, they will be immediately alerted on their phone and won't miss out. Push notifications consider what your clients do with your app and tailor the notifications and texts to that particular client's interests. This particular kind of tracking allows you to keep track of what your customers need, making it easier for you to come up with great reward programs to incentivize your clients to keep coming in.
Increase Member Retention
In your time as a fitness studio owner, you've probably seen new members come in and have a promising start, only to have them fade away and stop coming due to the hectic pace of life in the modern world. A mobile app can keep track of and remind clients that they haven't been to your studio in a while, keeping them motivated and more likely to not fall away from their fitness routine. Apps can also connect to the client's personal fitness tracker, helping them and your staff to keep track of their routines and goals.
Stand Out From the Crowd
Embracing mobile technology early on in the game will help you to attract customers by showing them that you're up to date on the latest in technology. As the fitness industry continues to grow, you want to stand out from your competitors. A mobile app with personalized features specific to your gym will give you another leg to stand on so that your studio can continue to gain more clientele and retain them. Apps also make it easier for your clients to check in, which also makes it more likely that your studio will pop up on search engines when potential clients are searching for nearby fitness studios.
Easily Create Your Own App With WellnessLiving
All of those benefits to having a mobile app sound great, right? Maybe you're a little worried about the expense or the difficulty of creating a mobile app for your gym. WellnessLiving has a feature that allows you to easily set up a customized app that your clients can use to interact with your studio. It's an easy and affordable option for independent studios like yours. With your new app, you'll be ready and able to manage your fitness studio in the modern tech savvy world.
If you're interested in finding more about how WellnessLiving can help streamline your business operations while saving you money every month in unnecessary software and credit card fees, click here to get your free demo or call us at 1-888-668-7728 today.