Jan 26 2021, 9:00 AM
6 Benefits of Automated Chatbots for Your Business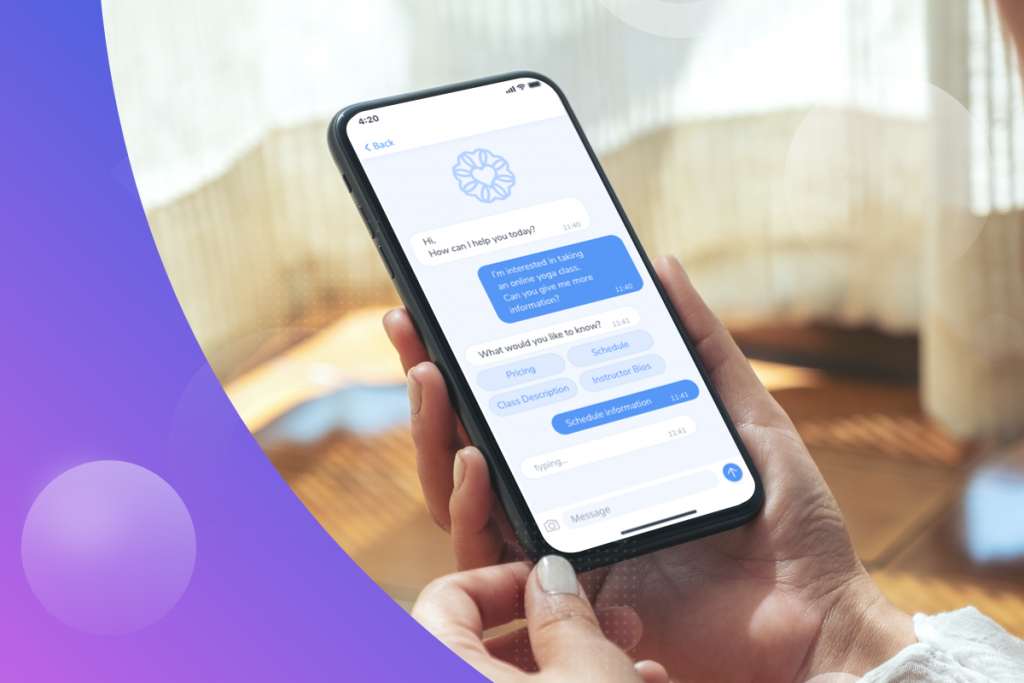 Gone are the days when clients leave a message and wait patiently for you to call them back. Artificial intelligence (AI) automated chatbots are taking over to better serve your clients.
While they have been around for more than a decade, over the past few years chatbots have become much more advanced and now they are the new standard of customer service. In fact, according to Grand View Research, the chatbot market is expected to reach about $1.2 billion globally by 2025, growing 24.3% each year.
Before a client even asks a question, a chatbot can reach out to customers with real-time chat on your website or social media page. It's like having an additional member on your team. Chatbots can instantly answer questions, identify client needs, and even help them make purchases and book services. You can define a persona for your chatbot that personifies your brand and makes clients feel like they are chatting with a real person. Stats show 69% of consumers prefer automated chatbots since they deliver instant replies to simple questions.
More and more customers expect immediate support from your business, and chatbots provide an effective way to help without interrupting the client experience. Is it time to make chatbots the newest member of your team? Here are six benefits of automated chatbots for your business.
1. Being there for clients 24/7
Answer client questions day or night, provide info to leads searching your site, and build an instant rapport with help from your chatbot.
Make sure that no question goes unanswered with a strategy that leaves you ready for anything. When clients first interact with your chatbot, specify how you can best help them by zeroing in on their needs. Provide options and point them in the right direction, while your chatbot has answers ready based on client responses. Here are some of the topics that'll likely come up:
Info on in-studio, virtual classes, or on-demand services.
Scheduling and where to sign up.
Details about your instructors.
Pricing and packages.
Details about your products or merchandise.
Social distancing and health and safety guidelines they need to know before their visit.
2. Easily integrate with other platforms
Chat with your clients (and potential clients) wherever and whenever you can! Get more sign-ups, reach more people, and provide better service with this chatbot feature.
Make it your own. Many people are already set on their favorite apps, like Facebook and Instagram, so integrate your own automated chatbot onto these popular platforms using your Facebook Page. Trigger a response when a new prospect visits your page so you never miss an opportunity to interact with your community.
3. Increase engagement and satisfaction with clients
Chatbots up your customer satisfaction, helping to build your reputation for excellent customer service. Bots aren't limited to an eight-hour day and they don't sleep, so they're there whenever your clients need them. As your brand representative, they show clients that they can depend on you to take care of them whenever you're needed.
Automated chatbots also improve the way you communicate with customers. By striking up a conversation with visitors to your website, you're engaging potential customers like never before. Better connection, increased communication, and faster service will boost customer satisfaction and deliver long-term clients.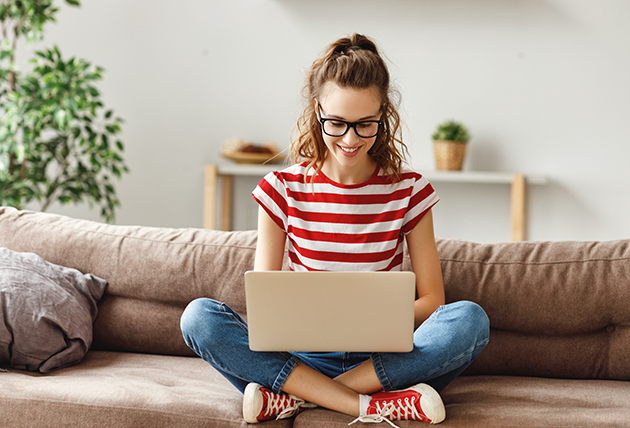 4. Save you time and energy
Time is money and chatbots save you plenty of it. Tired of being on-call 24/7? Don't add staff, add automation. Never again will you have to start your morning with a pile of customer requests and inquiries before managing your day to day. In fact, studies show that 34% of executives say the time they've freed up using chatbots allows them to focus on deep thinking and creating. Serve more customers, maximize productivity, and use your time wisely with a robot to help you along the way.
5. Gain insights on your visitors
Communication is key, but there's more to chatbots than that. They can also do research that'll help you target your marketing and improve your offerings. Here's what they can do:
Collect info on why people leave without booking.
See what clients are asking about the most.
Track purchasing patterns.
Predict responses based on client language.
Determine how long clients are engaging with your business. 
This data (and more) will help you understand clients and potential clients better. All of this helps predict churn and target your marketing to retain more clients at your business.
6. Get more clients and increase revenue
When you offer better service through your website or social media page, you'll see your revenues rise. Lowering the wait times, providing accurate information, and increasing your efficiency will earn you more satisfied clients.
Chatbots can also sell for you. Surveys show that 47% of consumers would buy from a chatbot. As your bot engages with your clients, they can suggest an intro offer, promote a virtual option or propose a hybrid option, all based on the conversation that takes place.
It's perfect for the fitness industry—you can leverage this tech to automate bookings and appointments, making it easy for clients to sign up from your website or Facebook Page. And, just like that, you've got a new client, all thanks to your chatbot.
Get the conversation started
With chatbots, you will no longer miss out on another opportunity to interact with a client or potential client. Rather than waiting for someone browsing your site to contact you, take the reins by striking up a conversation. That, combined with better efficiency, an improved customer experience, and the time and money you'll save, chatbots are your business' new best friend. 
WellnessLiving can help get you started on your automation journey with marketing, apps, and coming soon: Isaac, AI assistant which will help you predict customer churn. We've got all the tools you need to grow your business. Want more info on how WellnessLiving help manage your business? Book a free, no-commitment demo with WellnessLiving today.