Nov 27 2019, 9:00 AM
7 Top Pilates Trends to Watch Out for in 2020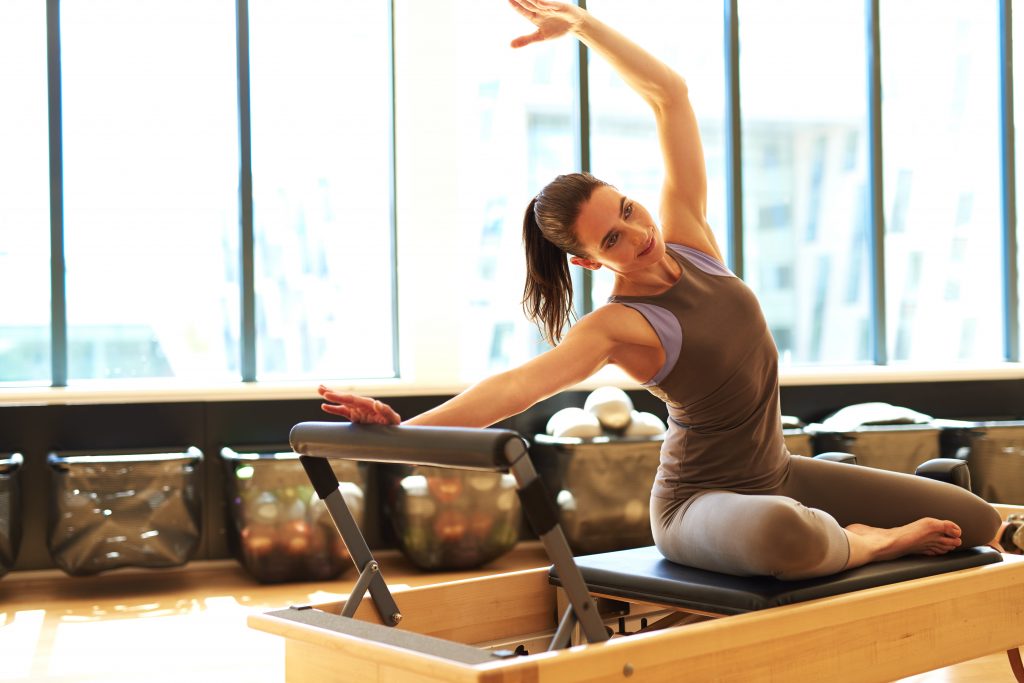 Pilates trends are constantly evolving, so what does 2020 look like? Do you have your eye on what's trending? Is your studio keeping up with what's hot in the fitness world? The New Year will be here before you know it, so it's time to start thinking about the hottest crazes for next year!
Following industry trends is the key to making your business relevant and progressive, while increasing your mass appeal. Growing your studio involves showing your clients that you know (and care) about what they're looking for in a Pilates studio.
Keeping up with those trends – and creating a few of your own – will set you apart from your competition, keep your clientele engaged, build your reputation, and grow your business. It's a winning way to see your revenue grow!
7 Pilates Trends You Need to Know
Not sure where to start looking for next year's top trends? We can help! Here's our list of the top wellness trends for 2020 and how you can make them work for your Pilates studio:
2020 Pilates Trend #1: Digital Classes
One of the top trends sweeping the fitness industry is a growing demand for digital classes. With our busy schedules, many of us are looking to work out on the go, so a quick home class before work or during our lunch hour is the perfect way to squeeze fitness into our jam-packed schedules.
How can you turn this into a Pilates trend that works for your studio? We don't want people to think that this is a replacement for visiting the studio for classes, but it can be a fantastic add- on to a membership.
Think about it as a way to add value to a business your clients already love. Making their lives easier while making the most of an additional revenue stream makes everyone happy! It also shows that you are prepared to expand and grow to meet a rising demand. Or, that you care about what your clients want.
Consider streaming some mat workouts and offering them to existing members. Or start a YouTube channel, where you incorporate ways to include Pilates into a home workout. Or maybe you want to fully adopt this trend by offering an entire session online and selling it as its own membership!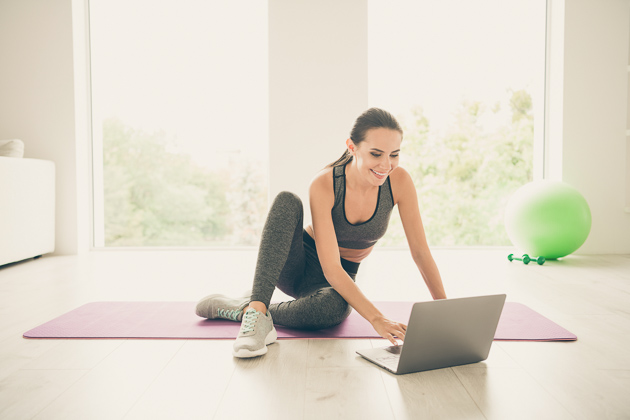 However you think this Pilates trend would work best for your clients and your studio, embrace it and make it your own for 2020!
2020 Pilates Trend #2: High Intensity Interval Training Combo Classes
Here's another Pilates trend that addresses the busy lives and over-packed schedules that most of us are managing. HIIT training is not a new trend, per se, but it's the addition of HIIT to more traditional workouts that makes it cutting edge.
Intrigued by this one? We are too! The appeal for most people to add HIIT is the multi-tasking element. Clients see this hybrid class as a way to work on core strength while upping their heart rates and getting their sweat on. It's two workouts in one!
Does this make sense for your studio? Try it out and see! Maybe it's only a portion of your class that you add it to or you adopt a more moderate version. You do what feels right for your studio. Look for ways you can transform your sessions to perform double duty to take part in this growing Pilates trend.
2020 Pilates Trend #3: Instant Access
As society moves faster and faster, we want to be able to use technology to access information instantly, from wherever we are. From banking stats to ordering food to fitness schedules, it should only take a few clicks to quickly get our hands on the info we're seeking.
Could you make your studio more accessible to your clients? Do you offer a way for your community to see their profiles? Can you reach out to them electronically to send out promos or reminders instantly? Are you set up to allow schedule management remotely?
If these are not features your studio offers, consider getting the software you need to make the most of this trend for your clients. At WellnessLiving, our all-in-one management software offers you the tools your studio needs to have all the info you're looking for at your fingertips. From online scheduling and easily accessible client info to SMS and text reminders, we'll help you adopt this trend so it works for your business.
Don't underestimate the power of a positive client experience! People are looking for the easiest, fastest, and most convenient way to interact with your studio. Make the most of this fitness trend by setting yourself up with the tools to make it happen!
Here's a trend that you could use to expand your business, build on your positive reputation, and set your studio apart from your competition.
2020 Pilates Trend #4: Targeted Classes
Do you have multiple clients coming to you with the same concerns? Are they looking for a seniors' class, a focus on runners, or an injury-targeted class? Classes and sessions that address clients' specific needs are on the rise, so that's another Pilates trend we're focused on!
People are looking to make the most of their workouts – and their time – and general workouts just might not be good enough. Your clients have goals and needs, and by acknowledging that and addressing those needs, you'll soon be a hit with your clients. With targeted classes becoming all the rage, here's a chance for your to take part in a trend you can really make your own.
We suggest you poll your clients to see where most of the interest lies and work around the demand. There's no sense guessing what your clients want. Asking them will save time and will quickly address the growing need. And as an added bonus in finding out what your clients are looking for, this is a trend that will build relationships and encourage loyalty.
2020 Pilates Trend #5: Teach Your Clients
Pilates trends for 2020 also incorporate learning into the mix. With the availability of so much information on the internet, people are often overwhelmed and on the lookout for a reliable source for their fitness needs. Here's where your Pilates studio can really shine!
Embrace this Pilates trend by proving that Pilates isn't your only specialty: you're wellness experts too! When your clients learn from you, it reinforces that you're a respected authority in your field, which translates to more trust, increased visits, and higher revenues.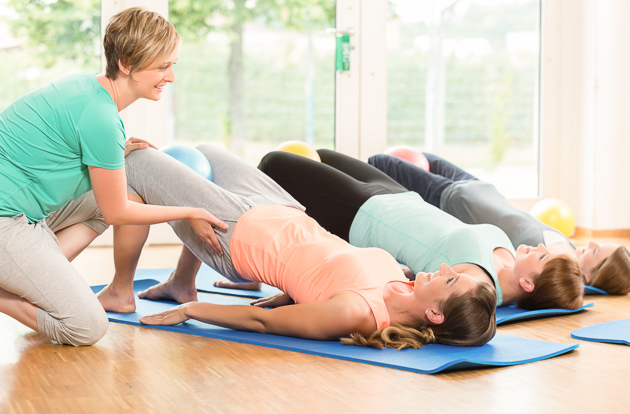 Hosting workshops and events are the key to developing your client relationships while providing them with additional value. Host events that are fun and informative!
Draw on your industry relationships to partner with experts in fields, covering topics anywhere from sleep therapy to gratitude. Don't know anyone who can help? Make new friends! Partnering with other local businesses can add value to your studio while expanding your network.
Use this trend to become the fitness and wellness go-to for your clients and watch your studio grow!
2020 Pilates Trend #6: Corporate Wellness
Companies are beginning to understand the role they play in their employees' wellness, so many are incorporating fitness into their employee perks program. Employees that workout regularly, offer a whole host of benefits to their employers! From more energy to a clear mind to better sleep and increased productivity, it's in a company's best interest to support and encourage employee fitness.
How does this affect your studio? In today's competitive world, businesses are looking to stay on top by providing a work environment that stands out and draws in the best of the best. This could really work to your advantage!
Try to appeal to business clients by taking your class on the road! Offering mat classes to businesses as a perk for their employees has you making the most of a popular trend, while gaining exposure for your studio.
Think about it this way: you'll grow your revenue by selling your classes to the corporate world, but you'll also grow your clientele by showcasing your studio. That's a definite win-win!
2020 Pilates Trend #7: Be Original
Want to build a reputation for being a cutting edge studio while attracting attention? Start your own Pilates trends! Nobody says you have to follow the existing trends if they don't hit your fancy.
Like the great outdoors? Host mat classes in the park during the warmer months. Want to rock out while you work out? Incorporate music and dance into a session.
A great strategy would be to adopt a few of the hottest Pilates trends into your studio's practices, while working on a few of your own. That way you address the growing needs within your community, while exceeding your clients' expectations. You never know, you might just start one of the hottest trends of the year!
The Final Word…
The future of Pilates trends is exciting! Staying on top of what's most popular sends a message to your clients that you're an industry authority, that you care about their needs, and that you will show your customers you're the Pilates studio to visit.
From digital classes to a targeted approach to corporate wellness, 2020 Pilates trends are new and exciting! Get your studio set up to make the top trending list by arming yourself with the tools you need for success, like Wellness Living's all-in one management software. Get your business to next level by incorporating the hottest fads into your studio – while setting a few trends of your own!