Feb 17 2020, 9:00 AM
The Benefits of Automating Your Dance School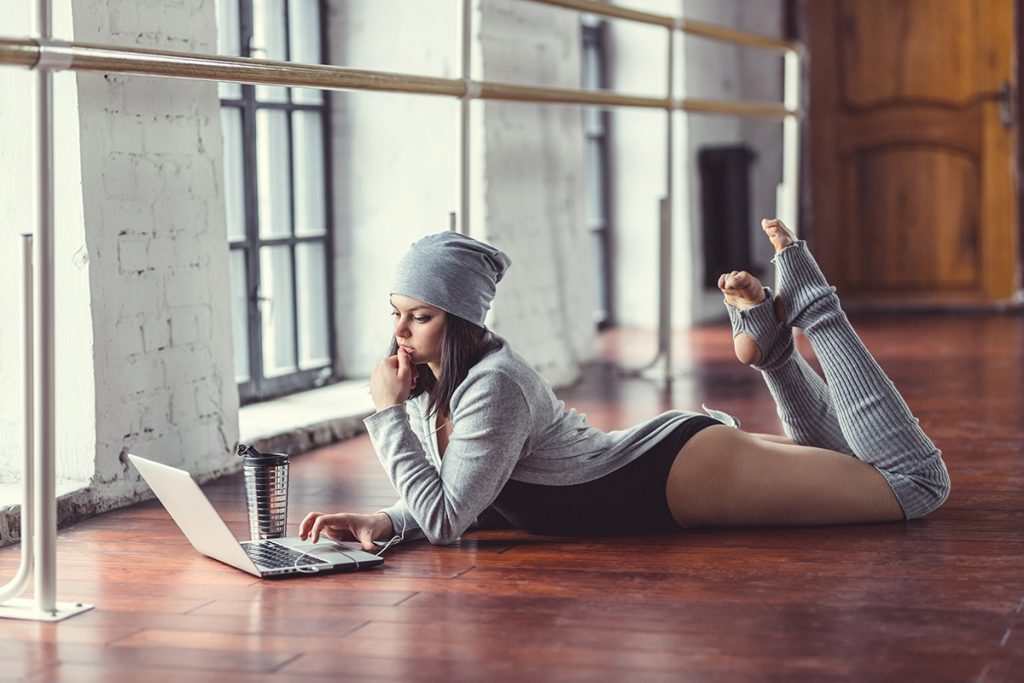 Are you feeling bogged down by wasted resources and time-consuming tasks? Automating your dance school is the ticket to business growth, happy customers, and higher revenues! Why do all the work yourself when there are tools out there to help your business perform better and to make your life easier?
Whether you're new to the business or a seasoned pro, dance school management software is the way to get ahead. Today's dance studio software focuses on automation to increase efficiency, provides a more appealing client experience, and offers you the freedom you've been looking for.
In the marketing realm, studies show an increase in productivity by 14.5% and a reduction in overhead of 12.2% when businesses incorporated automation into their strategy. Imagine all the time and money you could be saving by integrating automation into your dance school operation!
Sound too good to be true? It's not! Let's start by defining automation, so you get an idea of just how much help a great dance school manager software can be. Simply put, automation means using technology for your business to minimize human intervention, take the work out of day-to-day tasks and minimize redundancy.
From payroll to data management to marketing, today's dance school manager software does it all! Get your dance school to the next level by automating your business and making it the best it can be. Check out our list of the benefits your business can expect to see when you use your dance school manager software to automate your business:
1. Streamline Your Business
Building a business is hard and putting processes into effect that increase efficiency and maximize performance isn't always at the forefront during the building years. Think of all the time you could have saved if only you had had the help you needed? It's not too late!
Here are just two of the ways that automation can get your dance school to perform its best by streamlining your business and improving your processes:
Minimize the steps
Do you feel like your efforts are being duplicated? Are you entering information into more than one place? Are your processes as efficient as they could be?
As business owners, we tend to get stuck in our habits, find it hard to embrace change, and we can't always find the time to sit down and take a look at the big picture of our business performance. It's easy to overcomplicate processes, simply by not having the time or the experience to spot where improvements should be made.
With automation, your dance school manager software cuts out that extra time and effort! Use your software to eliminate any unnecessary steps, habitual processes or over-complicated habits, so you can focus on what's most important: how to boost your dance school's profits.
Get everything in one place
Are you filling out spreadsheets and forms? Are you searching for information from multiple sources? Get organized and stay on track with automation!
Could a one-stop-shop for data be of use to you? Would it simplify your life to be able to input everything once? How about access to info for your whole team from their mobile devices? These are all the ways automation can organize your business, avoid repetition and get your dance studio back on track.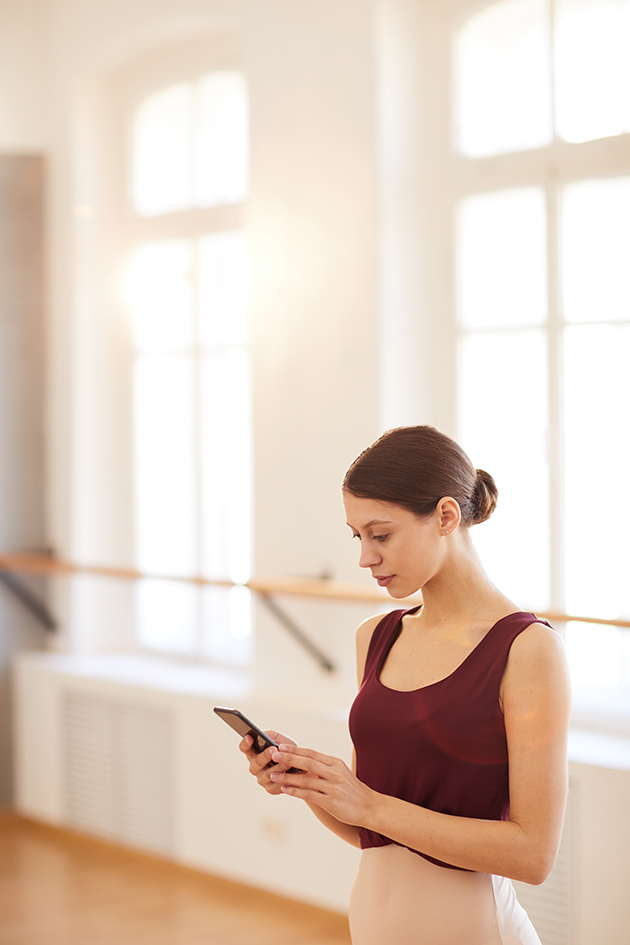 One login, one location for info, accessible from anywhere on the go. Sounds good, doesn't it? Increase efficiency so you can cut costs and make your life easier. Making the most of your time and money will raise your revenues and get your dance school off on the right foot.
2. Focus on Consistency
With today's dance school manager software, automation equals consistency. Want to offer your students a superior experience, time and time again? Build a reliable, recognizable brand? Offer an easy, convenient system for your staff? Here are a few ways that automation can get you on a path to consistency that your team, your clients, and your business will benefit from:
Offer a reliable experience
Your students have come to expect a level of service and a reliable customer experience, but is that sustainable? With automation, you can minimize the variables affecting your students' experience! How? Here's one way: by offering online booking, it makes it easy for students to sign up wherever and whenever they want. Never again will they have to put off booking until the school is open, rely on someone to answer the phone or even worse, wait for a call-back.
Working on building a recognizable brand? Re-enforce your brand by automating your marketing and making it your own. Your colors, your logo and the look and feel of your business will provide a consistency you didn't even know you needed!
This, and many more standard features, allow your dance school management software to take the uncertainty out of running your business. Make your students happy and guarantee a consistently excellent experience by integrating automation into your strategy for success!
Build a super squad
Get your team on board with consistent processes, simple steps, and a commitment to excellence. Use automation to make your team a powerhouse of efficiency! When your staff saves time and avoids duplication, they'll be happier, more productive, and better brand ambassadors for your business.
Not only that, when you take away job redundancy, you promote an environment that encourages growth, creativity and productivity. Now that's a path to success for your dance school!
3. Stay on Top of Everything and Everyone
Never miss a booking, cancellation, retail purchase, marketing opportunity or any other transaction with your business by using automation to your advantage! Here are just a few of the ways your software can get – and keep – your dance school on track:
Analyze sales
We've mentioned that all your info will be centralized, but we haven't told you the best part yet: how you can use all that data! When's the last time you took a good look at your sales? It's not just the bottom line that matters.
Use your software to identify patterns in spending, highs and lows and trends you can use to build your business. Does your school's registration drop in the summer? Consider cutting back on a few classes to save on expenses. Is there an item not selling in your inventory? Mark it down to get rid of your stock. Have you noticed a certain class filling up? Add a class with more instructors to fill your classes and keep your students coming back. Use the data from your software to identify opportunities and get your dance school to the top of the class.
Get to know your students and build relationships
Talk about all the data you can handle! How about building client profiles so you can get to know your students better and build on the relationships you've already started? Get all the data you can to learn as much about your clients as possible. Find out when they prefer their classes, how each one spends their money, how long they've been visiting your school and more – all available to you through your software.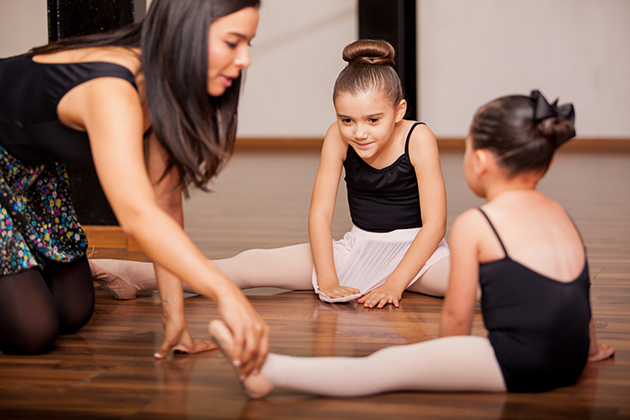 The better you get to know your students, the more you can meet their needs. Target your marketing to each client sector by analyzing your students and giving them what they want!
Market like a pro
Speaking of marketing, your dance school manager software can take the work out of that too! Launch mobile text and SMS campaigns, track your email campaigns and reach out to lost clients, all with just a few clicks.
Make marketing a priority by getting set up and letting the experts handle the rest – it's a simple step to building your brand and boosting your business.
4. Relieve Your Stress
You're a dance school expert, but you can't be expected to be a master of all things! Here's where automation evens the playing field. Need an extra hand with payroll? Want to get a better handle on scheduling? Take the load off managing your marketing?
Today's software offers you the features you need make sure you have the tools to manage your business from every angle. It's not just about reaching your students faster, but also about giving you peace of mind.
Why try to do it all yourself? When you know you school's in great hands, you can focus on the big picture, boosting your bottom line, and doing what it takes to get your dance school where it needs to go.
5. Offers You More Freedom
While your dance studio software is doing all the work, you can work on growing your business, finding better balance, and applying your strengths where they're most needed.
Love planning recitals and shows? Pick a project you love and dive in. Looking to up your charitable donations? Set up your strategy to help make a difference and get started. Want to spend more time at home, building better work-life balance? Leave the details to the experts while you enjoy some much-deserved me-time.
Take a look at your goals and put in the time you need, where you need it, by trusting the tools and automating your dance school.
How WellnessLiving Can Automate Your Dance School
Let us help! At WellnessLiving, dance school software is our specialty. Trusted by wellness businesses worldwide, we have the tools you need to get attention, increase efficiency and grow your school. From professional scheduling to client and staff apps, our tools will take your business into 2020 by making the most of automation.
Stop getting weighed down by repetition, wasted time and old habits. Take a step in the right direction to bettering your business by automating your dance school with WellnessLiving's all-in-one software. Book a free, no-commitment demo today!