Jan 19 2021, 9:00 AM
How to Build Stronger Customer Relationships in a Digital Environment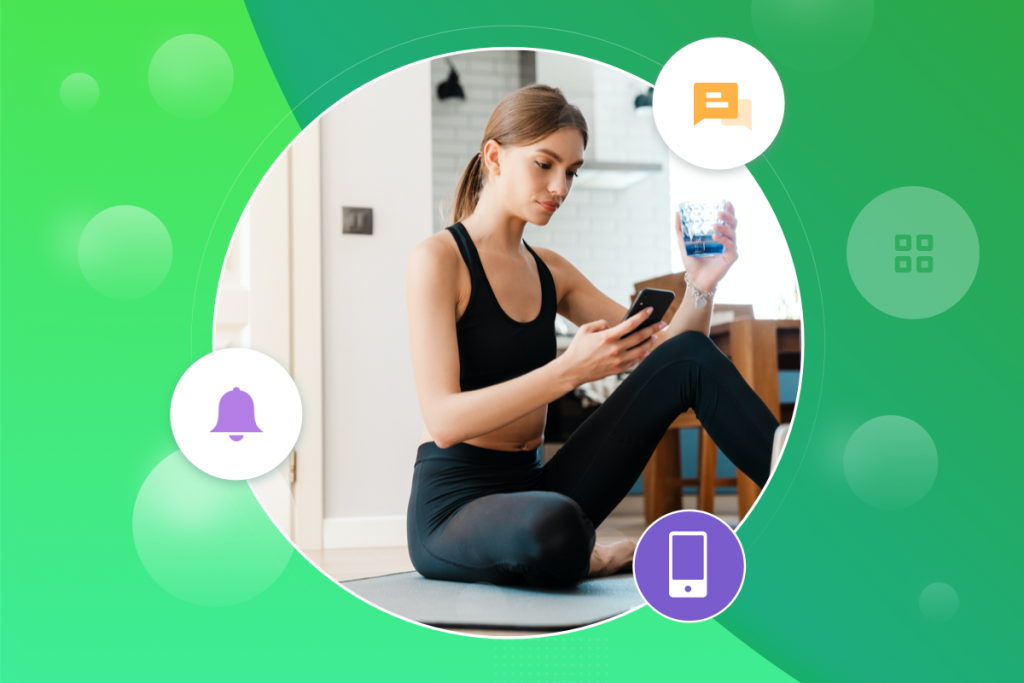 At the heart of every business is the customers. Pre-pandemic, customer relationships were more dynamic. You could see the expression on their face in-person when they told you about their amazing time in class. You really knew you made a difference when you saw their transformation from day one to three months later.
The challenge we are faced with is figuring out how to build strong customer relationships online that are as authentic and personal as those formed in person. Studio owners expect only 25% to 30% of members will return to in-person classes after the pandemic, while the rest will continue to access services online. Just because you can't see them in person, doesn't mean you can't build a strong relationship digitally.
Technology makes it easy to keep track of your clients, and this data can help you develop a digital relationship that makes them feel like you never left their side. Research shows that 84% of people will stay with a business that treats them like a person, rather than a number. It's now that much more important to build a strong relationship with your clients to increase loyalty, satisfaction, and retention.
Time to create a bond with clients that lasts. Here are seven ways you can build stronger customer relationships, despite the separation of a digital environment.
Take steps to know your clients better
Getting to know your clients is a huge step in fostering trust and loyalty—and a little conversation goes a long way. People like to do business with people they know, so take the time to make your clients your friends. Knowing things like when they're celebrating milestones, if they've recently been injured, and if they spend summers at the cottage, will show them you care.
Start by gathering as much info as you can! When you have a handy client profile (like the one from WellnessLiving), you have access to a ton of data that'll strengthen those customer relationships. Here's some of the info you can collect and store:
Medical history: Update their info with procedures or medical conditions as they arise.
Attendance records and cancellations: Stay on top of when they last visited to cheer them on when they hit a milestone like a record number of classes.
Purchase records: Do they buy merch like branded clothing? Purchase the same monthly package? Favor in-person, virtual, or on-demand classes? Use this insight to know which offers they'll be most interested in and the best way to reach out with new deals or promotions.
Visit notes: Keep building that connection with a complete profile. Document each interaction in the visit notes section so you're always up to date on what they're up to.
Transformation log: Keep them motivated and on track with data on their goals and progress.
Family relationships: Do you have more than one family member as a client? List all client relationships and add to that list as more family members join.
Provide a personal touch and reach out
It's time to make that connection personal by going the extra mile and reaching out by phone. You can even go one step further with a video call.
That's what family does—they go above and beyond. This step will set you apart from your competition, too! What can you say when you call? Here are a few ideas to get you started:
Follow up if they missed a class or an appointment.
Check in if they've been injured.
Give them the scoop on upcoming virtual workshops or webinars.
Update them about their status on the waitlist for your Barre class, notifying them if a spot opens up, so they don't miss out.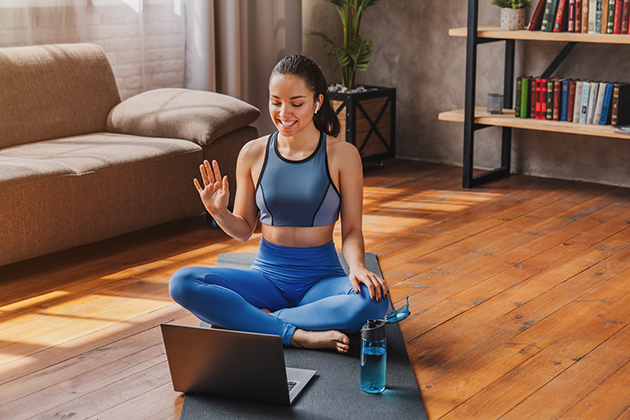 Give them top-notch customer service
Don't give clients a reason to look elsewhere. You've hired the best, so customer service should be a no-brainer. Get your instructors in the habit of staying on top of injuries and motivation, while your front desk team keeps records updated and your clients happy.
Keep building that trust with clear, honest communication your clients will appreciate. Make sure to provide them with all the info they need to be safe and feel comfortable visiting your business:
Provide in-studio guidelines: Install floor markers for direction, sanitization stations, posters with disinfecting and handwashing instructions, and other guidelines so they know what to expect when they visit.
Reopening and closing protocols: Be transparent about what happens to their memberships and account balances, and about whether membership transfers will be allowed if things change.
New info: Direct them to your website or FAQ pages so they never miss an update and all their questions get answered.
Develop solid lines of communication
You need to communicate with clients in multiple ways. Use automated marketing and social media to simplify the process. WellnessLiving has mastered the art of automated marketing with the tools you need to access your community:
Notify them by email: When they make a purchase, when their membership is expiring, or if they haven't visited in a while, use a custom email template to keep them in the loop.
Send texts and push notifications: Contact your clients quickly to remind them about their upcoming online class or to thank them for visiting.
Reach out on social media: When clients show up in your DMs, give them the info they need. Strike up a conversation wherever you can, including on social media.
Give them an app and make it easy for them to connect with you
A custom app is a great way to create a bond with your clients. At WellnessLiving, our Achieve Client App takes customer relationships to a whole new level. How will it make life easier for your clients? Here are a few things they can do with the app:
Book and check in to classes, appointments, events, and workshops with just a few clicks.
Purchase memberships, passes, gift cards, merchandise, and equipment from your mobile store.
View schedules and manage account info.
Access your loyalty rewards program, assess their points, and learn where they fall on the leaderboard.
Ask for regular feedback from them
Show your community you're listening by asking for their feedback, but timing is everything. Be sure to ask for reviews following a great virtual experience, when they renew their membership, after a positive social media interaction, or once you've solved a problem for them. Here are the two best ways to solicit feedback from your clients: 
Survey them: Go the extra mile with regular surveys. Monthly (or every few months) ask clients to rate their experiences, request classes or workshops, express interest for promotions, and more. This is a great way to get constructive feedback, improve your client experience and show your clients you value their opinions.
Request customer reviews: Reviews are worth their weight in gold as a third-party endorsement for your business. Take every chance you get to ask your happy customers to sing your praises. Get bonus exposure with WellnessLiving's review widget. When it's embedded, you can choose the best reviews to share with your audience.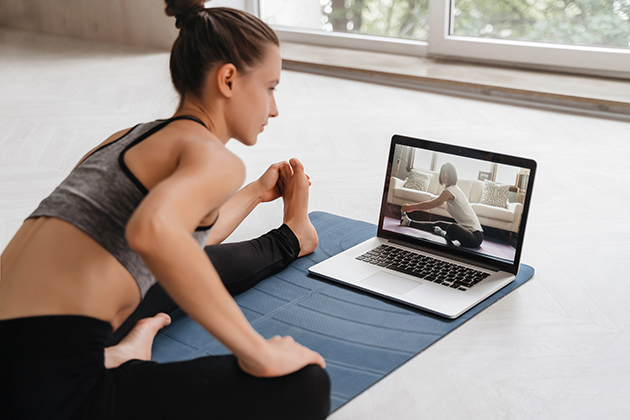 Offer a loyalty rewards program
Show your clients you appreciate their loyalty with a loyalty rewards program from WellnessLiving. How does it work? They help you by making a purchase, leaving a review, attending a class, bringing a friend, or sharing a post on social media—and they earn points towards earning the rewards you choose. Here are a few ideas for rewards that'll get your clients excited to join:
Discounts on merchandise, branded apparel, or rental equipment.
Freebies or discounts on classes or memberships (virtual, on-demand videos, in-studio, or outdoors).
Monthly draws for custom prizes applicable to your business (fitness, yoga, martial arts, music, salon and spa, etc.).
Give them the full experience
Customer relationships depend on you. If you want to build your business, you need to develop strong bonds with your clients, up their experience, and show them you care. Communication is the key: get to know them, make it personal, simplify how they deal with your business, ask for feedback, and reward loyalty. That's the trick to fostering customer relationships with long-term clientele that lead to revenues you can count on.
It's easy to focus on connecting with your community when you're saving time with WellnessLiving's all-in-one software. From automated marketing to staff and client apps, we can help manage your business. Find out how – book a free, no-commitment demo with WellnessLiving today.