Apr 09 2020, 12:25 PM
Creative Ways to Approach Your Business During COVID-19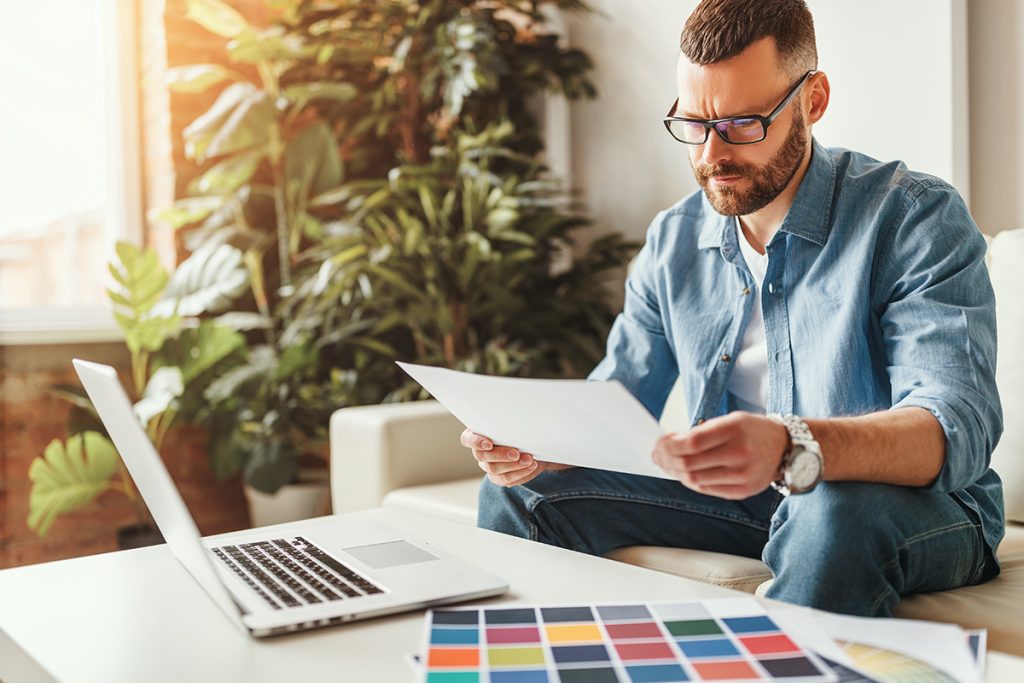 As we navigate the COVID-19 crisis, are you adapting your business model to accommodate new needs and a new landscape? With the pandemic in full effect, health and wellness businesses have to be creative to get through this crisis and be ready when it's time to reopen our doors.
Adopting a flexible strategy, assessing client needs and changing your perspective are the most important skills in your toolbox. Many businesses are coming up with creative ways to serve their clients and generate revenue, and you can too! Here is what many businesses are doing:
Going online
Offering online instruction, blogs, Zoom seminars, or anything else you can think of to attract people to your business is the way to go. People are spending a lot of time online these days, so make the most of that attention and make your content digital.
Keeping memberships active
Keep your members happy and increase your numbers by adding that virtual element to your business. If you've already recorded classes, upload them to YouTube or to your website so your members can access them. Offer a scheduled live class or session using Zoom so that your members can join to keep the connection and keep your members on track. You could also try and increase memberships by offering a one-time discount when purchased in full online—it's a great way to offer value for your members, while still recording some revenue while your doors are closed.
Creating new content
Get creative by doing something you've never done before! Create new workouts just for kids, couples or try a whole new routine to get people interested and involved. This approach shows that you're willing to work at adjusting to the current climate, while helping your clients continue to reach their fitness and wellness goals. It also offers a new twist, which may be just what your clients are looking for to change up their at-home routines!
Using social media
This is a resource that will come in handy to stay social and connected while we're physically distancing. Connect with your clients by engaging with their posts, answering their questions and starting conversations around wellness and what they can do during the crisis. You can also start a challenge group on Facebook to encourage your members to strive toward a common goal—you can even offer a prize to sweeten the deal and attract more participants.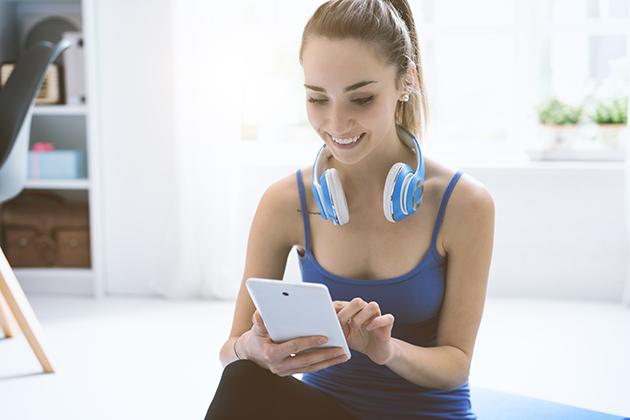 Cross-promoting
Make friends with a like-minded business to attract attention and grow your audience. If you haven't tried this before—even better! It'll be something new and exciting for your community. You could feature each other's content or run a co-hosted contest. You can even do account "takeovers" where you take over each other's Instagram accounts for a fun and different approach. This offers each community a different voice, a unique point of view and some one-of-a-kind content. Getting creative here could really impress your community and expose your business to a whole new market!
Adding revenue streams
Your community may very well be struggling with fitness while they're at home full-time. Is there an opportunity to rent out your equipment to address that need, while generating some income for your business? Renting equipment like yoga straps, mats, blocks, bands or kettlebells could be something that they're looking for. And don't stop there! If you have a retail store, be sure to let your clients know. Be creative in coming up with ways you might be able to increase your profits while you're closed.
Encouraging reviews and referrals
Now's the time to try and focus your attention on growing your business. While your doors are not physically open, spending time trying to attract attention for your business is a smart play. Send out thank you gifts to those members who post a positive review or refer you to a friend. You can also make family memberships or multiple class purchases more attractive with a discount or perk. Building up your business while everything has slowed down will put you in the perfect position for when things ramp back up.
Staying in touch
While you might not have considered a personal phone call, texts, or using automated reminders with SMS or push notifications, now's just the right time to reach out to your clients. This distance doesn't have to mean you grow apart. In fact, most people really appreciate a business that cares enough to reach out to check on them, offer incentives or ask what they might be able to do to address their needs. Get in touch with ways you've never tried before to stay connected and stand out as the business that cares.
Staying Ahead in Your Industry
Are you struggling with putting together a creative approach for your business? We've got some industry-specific insider tips to help you get resourceful during the COVID-19 crisis.
Yoga
Try something new! Test out some new offerings to your students like a live meditation, sound bath, or calming breathing class. If it goes well with your community, you can expand these classes into larger workshops when your studio reopens. Now is a great time to gauge client interest in potential new workshops.
Some yoga studios have had success selling out their older stock by offering it at a discount. You could promote a sale on equipment, retail or anything else you want to clear out. Every little bit of additional income helps your bottom line right now!
Fitness
Expand your offerings! Some studios have added value for their members by offering one-to-one coaching to help their clients get through self-isolation. From nutritional coaching, supplementing their workouts with stretching or cross-training, or coaching to stay inspired and motivated, take your lead from the pros and strengthen your relationships to benefit your business!
Bring your community together with smart technology. Smartwatches like Fitbit and Garmin help keep your clients accountable while challenging them to reach their goals. It also encourages their competitive spirit and will strengthen your community to cheer each other on when they need it the most.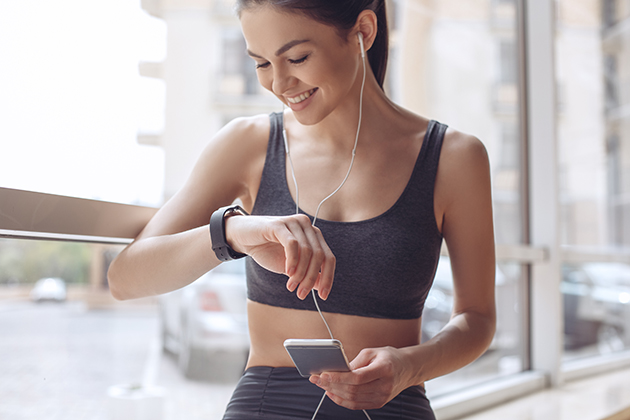 Wellness
Offer videos, newsletter or blog content to teach clients tips about self-care. You could teach a manicure bootcamp, cover spring make-up trends or even talk about aromatherapy as a way to relax. Fresh, new content will keep your audience interested.
Put packages together! Businesses with access to their inventory (or even access to an online portal) have been adapting their retail approach for COVID-19. You could sell a spa in a box, mani/pedi packages or facial kits. You could even package together a 'family spa' box for something new and different. Sell these online and deliver or ship them out to your clients as needed.
Adapt your marketing to reflect the times! Companies are starting to think outside the box by launching marketing campaigns that align client needs with company needs. Reach out to your regular clients to sell them the products they might be running out of, or the spring versions of their winter faves. Make a little money and serve their needs at the same time!
Martial Arts
Host a social media contest where your students put together their favorite sequence of moves, video it and post it to your timeline. You can even offer a prize for the video that gets the most votes. Keep your students interested and engaged by having them vote for the winner.
Many martial arts studios have been livestreaming and posting recorded classes to stay relevant and keep their clientele engaged. Why not take it a step further? Rather than trying to take your traditional classes online, use our current situation as an opportunity to mix it up and attract a wider crowd. Consider streaming hybrid classes like aerobic boxing or an MMA HIIT to add value for your students and make your classes accessible to a larger market.
Music
Music classes can go online, too! Offer online music lessons via Zoom or another virtual training platform.
Becoming a resource for your community is a way that successful studios are staying in touch. Along with relevant pandemic info and business updates, provide your musically-inclined clientele with an on-going list of the live performances going on across the globe. Add value just by being a resource!
Put together a virtual performance. Post or send out sheet music to a variety of students, give them a deadline and then have each of them play their part from home. It'll give them something to work on and will keep the connection alive. It's amazing to see how well it all comes together when everyone is in the same virtual session doing their own parts!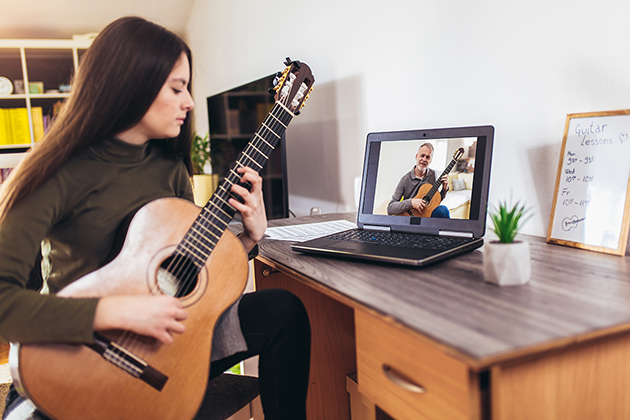 Dance
Some of the more creative dance studios have shifted their focus to social media and daily or weekly challenges to keep their community interested. You can even expand your market with this approach by focusing on teens, for example. Launch a Tik Tok challenge where your clients learn a dance or make one up themselves to keep the excitement alive, mix it up and continue to stay engaged.
Sticking with social media, you can make it a game! Create a dance video and hold a contest to name the dance. Or, leave a move out and ask your audience to suggest a move to insert into your sequence. You could even do a famous dance (from a movie or popular music video) and ask your community to guess the dance. The more creative and fun you make it, the more people will participate and remember how you raised them up in their time of need.
Time to Get Creative
The reality of this pandemic is that businesses will have to adjust, adapt and get creative to survive and prosper during this difficult time. Health and wellness businesses have the opportunity to make their services accessible remotely, to stay connected with their clientele and to expand their offerings by being resourceful.
Use the suggestions we've provided above—or come up with your own—to show your clientele that you're creative, flexible and willing to do whatever it takes to hold onto their business during this tough period. You might even stumble onto something that can help you continue to grow your business once this crisis is over!