Feb 28 2020, 9:00 AM
Customer Churn Prevention: What to Do if your Fitness Clients want to Cancel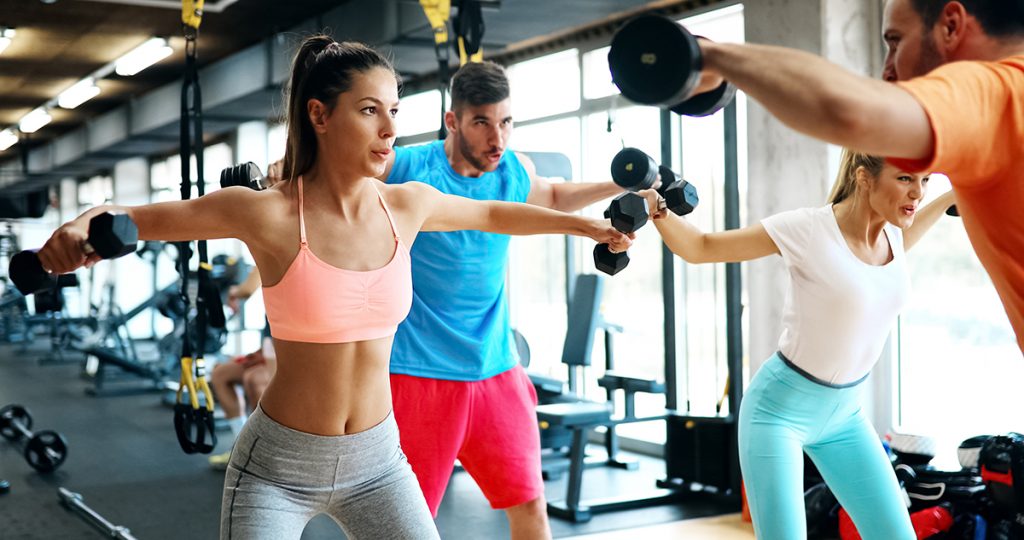 Looking for customer churn prevention tips to maximize your gym? Want to get the most from your gym software? Then look no further! We've compiled a list of effective client retention tips and techniques for what to do if your gym clients want to cancel their memberships.
First, let's start off by clarifying what the term "customer churn" means and why it's important for your business.
Customer churn is the percentage of clients lost during a specific period of time. For example, if you started the year with 100 clients, but ended it with 85, that's a churn rate of 15%, because you lost 15% of your clients.
Studies show that every year, gyms lose up to 50% of their clients, with only a tiny number of fitness clubs who lose less than 30% of customers every year. This is an astounding number, but don't let it discourage you! There are many ways to reduce customer churn.
To do this, there are two important things to consider: customer retention rates as well as tempting techniques to keep clients on board when they wish to quit. Once you master these two elements, the only sweat you'll break is at the gym.
Client Retention Tips
A powerful way of squashing your customer churn rate is by creating powerful client retention tactics. If you can increase your client retention rates by just 5%, you can expect to see a 25% increase in the profits of your business! Sold? Us too.
Read on to discover the four most powerful customer churn prevention techniques that'll give your gym a leg up on the competition.
1. Provide consistent excellent service
A sure-fire way to keep customers coming back to you is to provide them with excellent service at all times. While that may seem obvious, many gym owners underestimate what it actually takes to offer an all-around positive experience. You may have stellar equipment and excellent classes, but what about your gym's front desk experience? Are clients greeted with a friendly face every time they come in? What about after your clients leave? Are they connected with you via social media?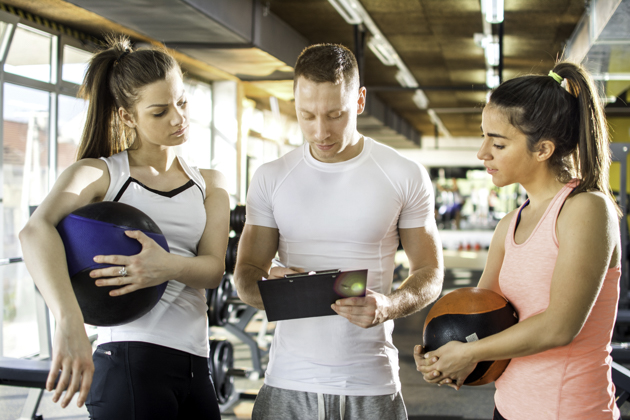 Every aspect of your fitness studio must be catered to your customers, from the facilities to your instructors to your support staff. Once your clients feel that they can rely on you for outstanding service, they will have no reason to leave.
Make sure that the facilities in your gym are of the best quality and that you provide a variety of options for your customers. The instructors you hire are also a vital part of your business's success. The gym is a place where people come to feel empowered and become better versions of themselves. Your instructors should be extremely supportive and able to establish a sense of rapport with their clients. The trainer-client relationship is very delicate, as your clients must feel like they can trust you. They come to you with the confidence that you can help them reach their goals. For this reason, your instructors should be patient, friendly, and motivational to ensure that their clients will keep coming back.
2. Offer a Rewards Program For Customer Churn Prevention
Another great customer churn prevention method is to offer a rewards program at your gym. If members feel like their efforts and hard work at your gym are being recognized, their appreciation will be shown with their loyalty.
Provide members with a special membership card which they can swipe every time they enter and leave the gym. Based on the amount of time they have spent, they can accumulate a certain number of points. Once members reach an award threshold, they can win merchandise, free classes, or even a discount on their future membership payment. If clients feel that their time and effort is being rewarded, they will surely appreciate your gym over any other.
WellnessLiving's gym software can help you in this area! With our unique gym software, you can customize your own rewards program to your business. Your gym software will help you establish how many points are offered to your clients for all sorts of things like bringing a friend or sharing their experience on social media! Your clients can track their points on their mobile client app and the WellnessLiving leader-board. A little rivalry will only make your clients work harder to knock out the competition!
3. Personalize Your Clients' Experience
Clients want to know you care. Show them this is true through personalization, thank-you messages, and from asking them for feedback.
Your clients are entering your gym several times a week, so get to know them! Learn their names and which classes or instructors they are working with. Also, rather than sending out automated messages to your clients, try to personalize them by mentioning their names. Though this seems like a small gesture, it can make your customers feel special.
Additionally, you can encourage your students' achievements by rewarding "Members of the Month" awards to clients who surpassed their fitness goals. If your clients see that their efforts are recognized, they will think of your gym as a place of empowerment.
Lastly, let your members know that their opinions matter. Send out monthly surveys and get their opinions on your classes and facilities. Make sure to not only take their feedback seriously, but try your best to implement it.
4. Analyze Your Data
It's important to reflect on your business every month. Look at your data and take note of what has been working and what hasn't in order to make the necessary adjustments.
Let's say one of your classes, offered only twice a week, has a 100% attendance rate. Consider increasing the number of times this class is offered since your members are enjoying it so much. If specific merchandise has been sitting on your shelves for months on end, then stop producing it and look for alternatives.
The answers are always in the data. Take the time to analyze it, and your business will flourish!
Customer Churn Prevention Tips
Now that we've touched on the best ways to retain your clients, here are some tips for what to do if your members want to cancel.
At times, members may be unhappy with certain services and decide to terminate their relationship with your facility. It's important to be as sympathetic and understanding as possible to their needs.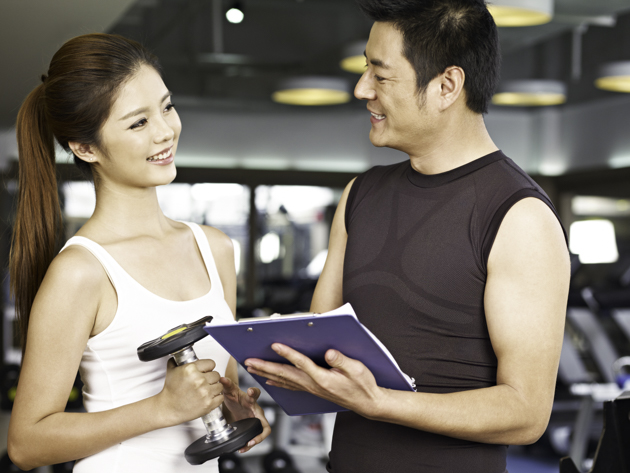 To learn more about why they wish to quit the gym, have a conversation with your clients. Take the time to sit down with them and understand where they're coming from. Additionally, ask your clients to fill out surveys for your records. Ask them their reasons for leaving, suggestions they have, and what could've been done to get them to stay. This form should be analyzed in order to prevent further customer churn. Once you have addressed these issues by making the necessary changes, your clients may think twice about leaving.
An alternative customer churn prevention tip is to offer your clients a return window. Once clients have paid the necessary cancellation fees, offer them options to get their money back. Allow us to clarify.
Most gyms require their members to pay a cancellation fee if they choose to end their membership before their contract is up. The price varies according to the gym. Your customers may be upset to let this money go, but this is where you can give them the option to get their money back to keep them. For example, offer to give them 50% of their cancellation fee back if they return to the gym within three months of cancellation. You can even take this a step further and offer them a discount on any future memberships if they return within a month.
Such tempting incentives can make your clients stop and rethink their desire to cancel their memberships.
Suggest a membership freeze
If all else fails, try to present your clients with the option to freeze their membership. Freezing a membership entails stopping full monthly payments for a certain amount of time. This is an excellent customer churn prevention technique to hold on to your members.
Some gyms allow their fitness clients to freeze their accounts for a certain period of time, with a minimal freeze fee. Sometimes, people are faced with circumstances beyond their control. Be sympathetic and understanding by providing your customers with this option. A membership freeze can give your members the freedom to tend to whatever it is they are facing in their lives, and the peace of mind knowing that they can return after a certain amount of time. Their gratitude for your thoughtfulness will be evident when they inevitably decide to return to your gym.
In Conclusion…
When it comes to customer churn prevention, you got to come up with a plan of action in case any of your members want to cancel. Effective methods of retaining clients include providing consistent, excellent service, offering a rewards program, personalizing your clients' experience, as well as taking the time to analyze data.
If the members at your gym feel that your life centers around their well-being, they will think of your gym as their home away from home. However, if circumstances arrive and members decide to quit, provide them with options to keep them on board. This could range from offering a return window or membership freeze or asking them to fill out surveys to understand their reasons for leaving.
Follow our customer churn prevention techniques and watch your client retention rates soar!
WellnessLiving and our gym software want to be a part of your journey! Our easy-to-use all-in-one gym software can help keep your clients on board via automated marketing, rewards program management, branded client apps, and more. Want to know more about our gym software? Book a free, no-commitment demo today and leave the heavy lifting to us.