Sep 14 2021, 9:00 AM
How to Develop Your Content Calendar Strategy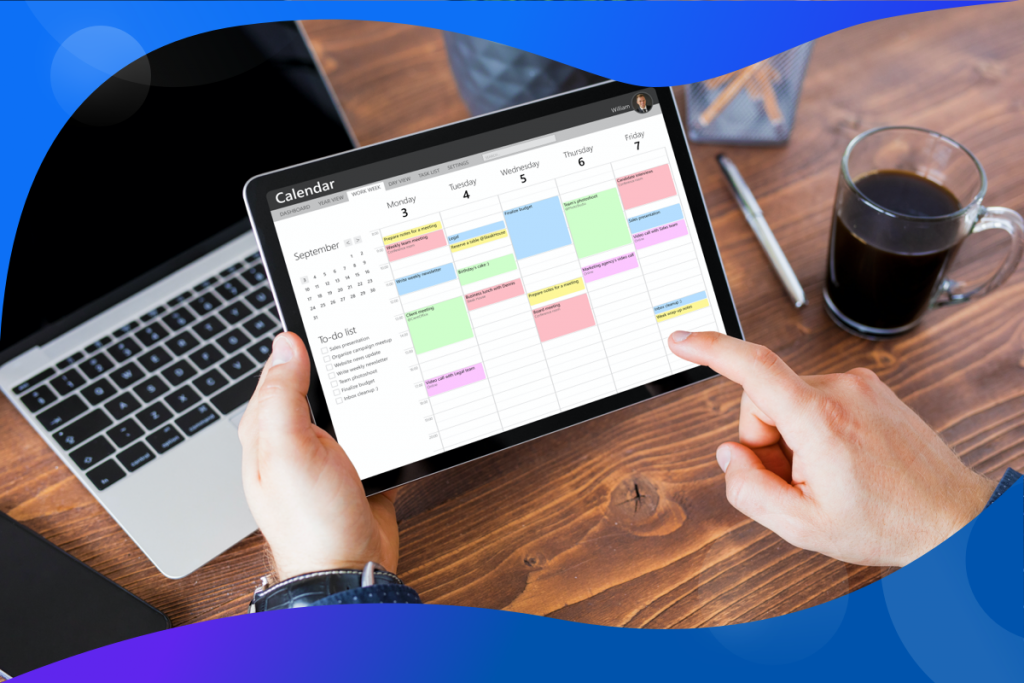 Like it or not, consistent content creation is fundamental to every successful digital marketing campaign. According to research by marketing gurus HubSpot, smaller businesses should aim to publish a new article or blog post between one and four times a week, while bigger brands should push out at least one new item per day. Over 70% of marketers who maintain a steady stream of content in this way earn more leads and, by extension, help their businesses to grow.
However, regularly uploading fresh and engaging content is easier said than done. Around 60% of consumers believe that many of the world's best-known brands create bland content that has little impact on their everyday lives. Pressured to produce quantity over quality, marketers often find themselves churning out content that fails to capture the attention of time-poor site visitors.
The solution? A carefully considered content calendar strategy. A content (or editorial) calendar is, put simply, a schedule detailing the individual pieces of content you intend to publish over the coming month or so. Programming and tracking your content in this way will ensure you're publishing enough content to satisfy search engines and draw in site visitors. What's more, a content marketing strategy calendar is essential for maintaining a diverse output that won't bore your established customer base.
While keeping content ideas fresh and engaging may seem like an impossible task, it doesn't have to be rocket science. If you're new to the world of editorial programming, the following guide will offer some valuable tips about how to develop your content calendar strategy.
1. Decide what types of content to publish
Blog posts are not the only form of content available to digital marketers. Other types of content include emails, infographics, video tutorials, interviews, quizzes, podcasts, case studies, webinars, and much more. While it is a good idea to put out an eclectic mix of content types, you may wish to prioritize certain forms over others to align with the needs of your key demographics.
According to an eye-opening study by YouTube, half of those aged under 34 say they "couldn't live" without video content in their lives. If you want to appeal to young people, therefore, you must include a few videos in your content calendar.
With the average social media user spending almost two and a half hours a day on social networks, it's also a good idea to post content across a range of platforms beyond your blog or website. From Instagram polls to long-form posts on LinkedIn, there are tons of inventive ways to engage your customer base.
Fortunately, most businesses in the fitness and wellness sector are able to offer a diverse range of content types and channels to their editorial calendars. Here are just a few examples to get your creative juices flowing:
Fitness class introduction videos.
Promotional videos detailing what clients stand to gain from signing up to your gym.
Blog posts about how to use gym equipment.
Positive testimonials about current clients' fitness journeys.
Bite-sized motivational quotes posted across social channels.
Quizzes to help potential clients find a fitness class that suits their needs.
Emails or SMS messages about upcoming holidays, closures, or special offers.
In-depth articles about the latest fitness science.
2. Create content pillars
While your head may be swimming with new content ideas, it's vital to implement some kind of method and order to your editorial calendar. This is where content pillars come in. Content pillars are subsets of themes or topics that relate to different sections of your customer base and help lay the foundation for an effective content strategy. Once you have come up with your pillars, you can start slotting in your ideas.
If you're wondering how to come up with content pillars, start by generating a few audience personas. For a gym, personas might include a fit millennial, a middle-aged beginner, a new mom, or an older person hoping to join a dance class. When planning your calendar, make sure to cater to each persona with a range of high-quality content ideas.
3. View your content from the opposite perspective
If you're struggling to come up with fresh ideas, dig out successful articles from the past and view them from a totally different angle. Say, for example, you published an article about the best ways to get motivated before a workout. Why not write another piece about demotivating actions to AVOID before heading to the gym? People who clicked on your original article will almost certainly be very keen to find out more.
4. Repurpose old content
Around 60% of marketing professionals rehash content between two and five times. While repurposing previous posts may seem like "cheating", it's by far the quickest way to keep customers engaged while sticking to a tight schedule and budget. Reviving old ideas could also boost your SEO score through keyword targeting and enhancing opportunities for high-quality backlinking.
Be careful, though. Repurposing content does not simply mean giving an old article a new title or reposting random videos. It means updating and refreshing ideas to ensure your brand appears authoritative. Here's how:
Produce individual pieces of content based on the items in an old listicle.
Create a digestible infographic from a dense and research-heavy article.
Refresh old posts with more recent data.
Repost articles on social media to align with relevant news stories.
Create an in-depth e-book based on old blog posts.
5. Curate content from other sources
Collecting content from across the web and offering it to your audience with added commentary represents a super-quick way to capture audience attention and boost web traffic. Over 80% of marketers use this technique to carve out a name for themselves.
You could, for example, generate an article about up-and-coming fitness influencers, including links to their profiles and short introductory paragraphs written from your company's perspective.
While this approach will help to attract followers and enhance your brand reputation, it's not without its pitfalls. Remember to accurately link and attribute external content and remember to abide by copyright laws.
6. Create a content calendar template
A content calendar template is a basic framework that can be used every month to schedule upcoming content. As well as ensuring you produce enough content to keep customers engaged, a template will help you keep different audience personas satisfied.
Before you come up with a template, remember to mark out a few key dates in the year and decide how many social posts, blogs, emails, and more you want to send out every month. You will also need to decide what information to include about every scheduled item in your calendar. Potentially useful sections could include:
Channel (webinar, social platform, blog, etc.)
Category
Topic
Publication status
Content link
Keywords targeted
7. Track the popularity of your content
Tracking the success of your content calendar strategy is the only way to improve engagement rates and ultimately grow your business. Traffic is the most important metric to track as it indicates how many organic clicks your content is attracting. Other metrics to track include:
Search engine ranking
Returning visitors
Pages per visit
Rate of social sharing
Social click-throughs
Email click-throughs
Ensure your content makes waves with WellnessLiving
If you're feeling a little out of your depth when it comes to producing, scheduling, and tracking content, don't fret. We've all been there! Fortunately, you don't have to dive in at the deep end. With WellnessLiving's all-in-one software, you can create engaging, on-brand content from day one.
We offer a range of unbeatable tools to enhance your content creation, including analytics software, email and SMS messaging platforms, and a slick website builder with built-in blogging. If that weren't enough, our team will be happy to help wherever they can.
Want to find out more about WellnessLiving and how we can help you grow your business? Don't hesitate to book a free, no-commitment demo today.