Jul 03 2019, 3:32 PM
5 Features Your Pilates Studio Software Should Have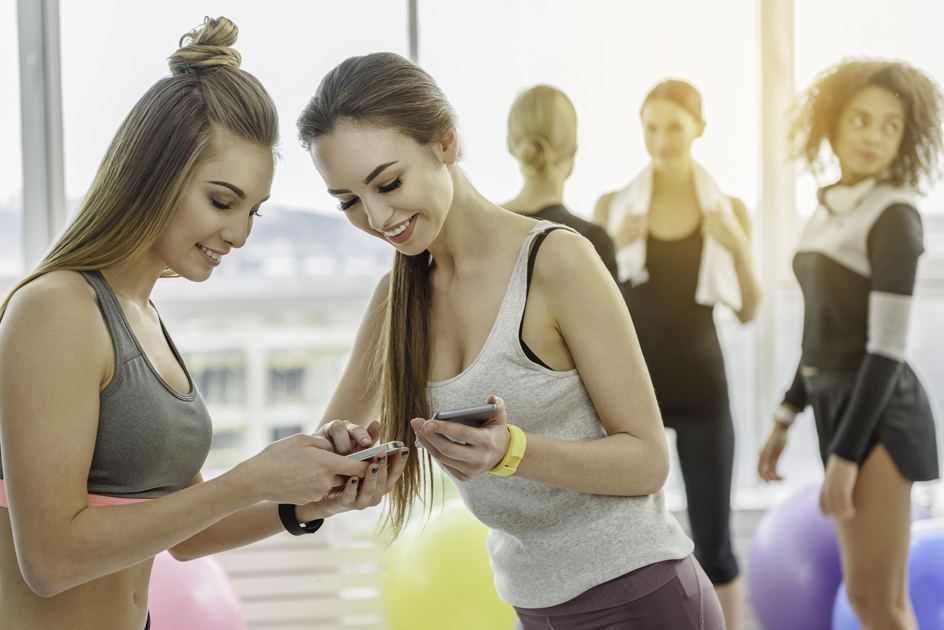 When it comes to choosing the best Pilates studio software to manage your business, the first step is to figure out what features are important to you. Whether you're a new Pilates studio owner or a seasoned veteran, you need to take a good look at your options.
Why Do You Need Pilates Studio Software?
The answer is simple: increased efficiency for your business, more time for you and your team, and enhanced convenience for your clients. Want to get organized and streamline your processes? Need a little help with payroll? Not sure how to increase your brand awareness and web presence? All this—and more—can be done with today's Pilates studio software!
Whether you're a new studio owner unfamiliar with this type of software, or are unhappy with your current software, this guide is for you!
Features to Look for in Your Perfect Pilates Studio Software
If you know you need software but aren't sure what to look for, we've got your back.
1. Online booking
Today's society demands the use of online convenience for almost everything, and scheduling is no exception! From booking classes to signing up for memberships, your Pilates studio software must include this basic feature.
Offering your clients the convenience of booking without having to call, waiting on hold, or emailing and waiting for a response—that's a feature your clients will love. This benefits you in two ways: your customers know that you care about their convenience, and you'll be able to fill your classes and gain new members, even when your studio is closed at night!
What makes this feature even more exciting? Today's top Pilates studio software will sync the changes made by your clients to your calendar, so you're on top of it all, wherever you are.
2. Google booking
Believe it or not, one of your best marketing tools could be Google. Have you considered how being at the top of Google search results could play an important part in getting attention for your business?
People are using Google to search for everything from directions to recommendations, and you can capitalize on that if you know how to get your Pilates studio on the map.
So exactly how important is it to be on top of those search results? Studies show that the top ranked result receives 42.25% of all the click-through traffic. That's a huge amount of visits to your website you don't want to miss out on!
How do you get to the top of the results page? A great business management software can get you there with just a few clicks, and a feature like Reserve with Google is the way to go!
How does it work? It's a Google-partnered advantage, so clients can easily navigate from the search results page right to your business page, with the simple click of a direct booking button on Google Search and Google Maps and on Google My Business listing.
Not only that, this feature also allows you to capitalize on people searching by location. For example, someone looking for 'a Pilates studio near me' will be able to find your studio first!
Ready for the best part? This feature is effective, affordable, and WellnessLiving is one of only four partners in the wellness industry worldwide offering this to our customers. In the competitive wellness market, this feature could be just what you need to set you apart from your competition.
Google searches could be the advantage you're looking for to gain exposure for your studio, generate new business leads, and grow your online presence.
With WellnessLiving's all-in-one Pilates studio software, this feature is a no-brainer!
Reserve with Google comes as part of the package, no extra charge.
3. Staff and client apps
Your business is unique and you need a Pilates studio software that meets your needs! Client and staff apps are a simple way to increase the efficiency and convenience for your clients and your team.
The difference between client apps and staff apps
Why should these features be separate? Simple: your clients and your staff have different needs and require different features! While your staff should have access to their info and the profiles of all their clients; your members should only be able to access their own.
These apps look after your team and your clients so everyone is happy and informed.
Clients apps
A client app like WellnessLiving's customizable Achieve app is a way to quickly improve your clients' experience! From booking a spot in class, to tracking their rewards points, to buying merchandise and classes, Achieve can do it all.
Additionally, your client app acts as a marketing tool. If you choose to customize it with your branding and logo, you're automatically increasing your brand awareness. You can up your brand recognition while making your clients' experience more streamlined. A definite win-win!
Staff apps
Don't forget your staff.
Features like WellnessLiving's Elevate Staff app will save you time and money by taking the work out of updating schedules, accessing client profiles, checking attendance, and canceling classes manually. Say goodbye to spreadsheets and paperwork for good!
Your team will thank you when they see that this feature is accessible from anywhere on the go and is updated in real time so they're always in the know.
4. Loyalty Rewards program
Don't have a loyalty rewards program? Not to worry, today's Pilates studio software can get you where you need to go.
A loyalty rewards program is an incentive system where clients are offered rewards as encouragement for repeat business, referrals and/or engagement.
Do you have a card or an app where you get a free coffee as a reward for purchases? Are you a VIP member at your favorite store? Do you get referral bonuses at your gym? These are the types of programs we're talking about!
As a marketing tool, loyalty rewards programs are highly effective at building relationships and increasing return visits, as well as upping your revenue. In fact, it's been reported that existing customers spend as much as 67% more than new customers do.
Given that information, your efforts need to focus on who's spending the most money at your studio! Work on keeping your existing clients happy and increasing their investment, rather than focusing all your time and energy on attracting new clients.
Make this process easy by having your Pilates studio software do the work for you! Your software should be able to manage your loyalty program from start to finish.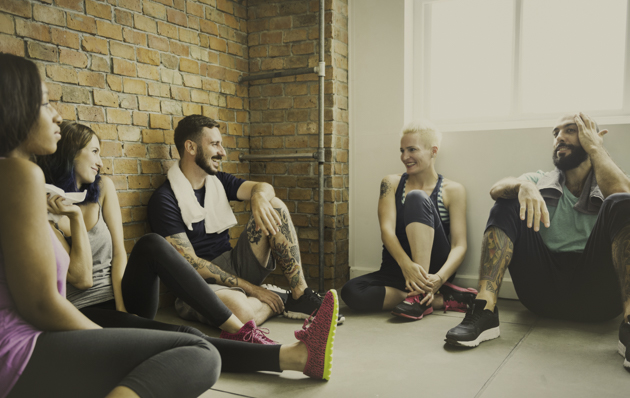 At WellnessLiving, we offer you the tools you need to develop, manage and grow your loyalty rewards program.
Set-up is a breeze! As soon sign clients up, they can earn, track and redeem their points right away, conveniently from their mobile device.
Client loyalty is crucial for member retention and increasing your revenue. You need a Pilates studio software that puts your clients and their loyalty first.
5. Automated marketing
Do you have an email and automated marketing strategy in place? From email campaigns to soliciting customer reviews, today's Pilates studio software can do it all! It has never been easier to build relationships and connect with your clients.
Want to remind clients of upcoming classes? Looking to streamline emails and class reminders? Trying to reach out to clients you haven't seen in a while? A great Pilates studio software can handle all of this, and more!
Automating your marketing allows you to connect with your clients, strengthen your brand, and grow your revenue without all the time and effort it used to take.
At WellnessLiving, we're the experts and our software goes above and beyond. Along with the basics, our software offers multiple automated marketing tactics to help you stay in touch with your clients and new leads.
A Last Look at What You Need
OK, let's review. Today's Pilates studio software can help take the work out of running your business. With features like client and staff apps, Reserve with Google and automated marketing, growing your business will soon be a snap!
Choose WellnessLiving's all-in-one Pilates studio software. By booking a free, no-commitment demo with WellnessLiving today, you'll discover how we can help take your business to the next level.