May 16 2017, 4:14 PM
Fill Up Your Client Schedule with These Simple Solutions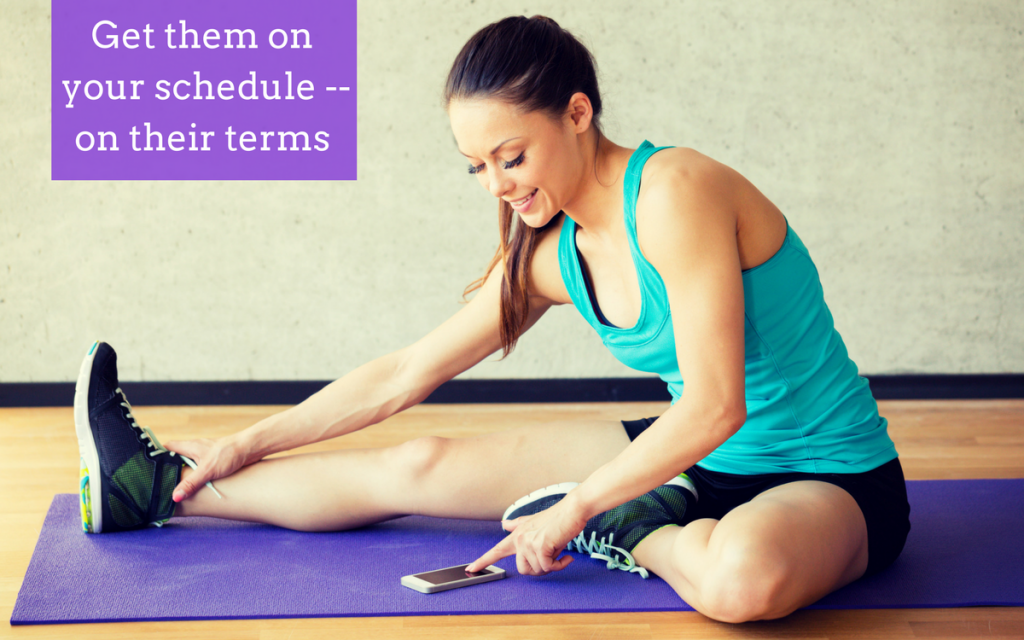 Empty Schedule? We have the solution. 
WellnessLiving software simplifies scheduling.
Is your scheduling process too complicated? Are you keeping clients away without realizing it? Learn how to keep your schedule full while boosting client satisfaction.
Does your wellness business utilize the newest in scheduling technology, or are you still using a pad of paper and a pen? If you answered the latter, it's time to make a change. A 2015 survey found that 17% of participants had scheduled an appointment through a website or app within the past 12 months. The survey also concluded than an astonishing 42% of participants would have scheduled an appointment through a website or app but were not given the opportunity by the business of their choice. And with 81% of consumers researching a business online before making a purchase, it's more important than ever to give potential clients a quick and easy way to book an appointment.
Are you overcomplicating your scheduling technique? When you give your clients the freedom to schedule their own appointments, you'll notice several benefits:
Employees have more time to focus on other tasks

Clients appreciate the convenience of booking on their time, not your business'

Empty slots can be filled, even when your business is closed
At WellnessLiving, we've worked with plenty of fitness businesses who thought that their current scheduling system was working just fine. But, let's be honest —  if you're not offering your clients the convenience of booking online, you're not living up to their expectations. Here are some common signs that you're holding your schedule back:
You Only Take Phone Calls
Clients are busy people. If they don't have time to schedule an appointment over the phone during your business hours, chances are they won't schedule one at all. Not utilizing a scheduling page or widget on your website could be losing you a ton of potential revenue from people visiting your site. (Want a sneak peak of our fully-adaptive widget that automatically adjusts to any screen size? Check it out here!)
You're Not Transparent Enough
Your schedule isn't meant to be kept a secret. Clearly post your hours on your website. For some clients, your availability and their schedule will never mesh. That's okay. But respect everyone's time with schedule transparency.
You're Limiting Options
You might think it's easier to offer Option A only on Monday mornings and Option B on Thursday afternoons. For example, you may think it makes sense to offer only Vinyasa Flow on Mondays and only Bikram yoga on Thursday because it works best with your instructors' schedules. But you could be leaving potential new members out in the cold. Offer enough variety so that everyone has a shot at becoming a client.
So, what are some things you should be doing with your schedule?
Have a Wait List
No one wants to hear no. But if you really can't fit a client into a class or time slot, offer to put them on a wait list. This does two things: It ensures that if you receive a cancellation, you'll be able to quickly rebook the spot. This also tells your clients that your business is successful and in demand. This makes them more likely to book early and often.
(Curious to learn more about how you can leverage a wait list to drive more business? See our breakdown here!)
Be Consistent
We know things happen, but do your best to see clients on time and wrap up on time. This will prevent clients from avoiding a certain time slot because they can't afford the consequences of your unintentional tardiness — like if your clients notice appointments are always behind schedule later in the afternoon. When clients know you run on time, they're more apt to squeeze in a booking.
Improve Communication
Take advantage of reminders! Whether you go with email, text, or both, you can minimize no-shows and provide your clients with a bonus service. And with an app like our Achieve Client App, you can also send your clients push notifications to help fill empty slots or low-attendance classes.
Our software helps you do all of this! It allows you to kick your bad habits to the curb while utilizing the best in scheduling technology through your website and our Achieve app (free for your clients). You'll soon see your schedule filling up while you experience more free time to focus on other important tasks.
Want to see how easy scheduling is supposed to be?
Set up a free demo of our software and allow yourself to envision a schedule that does the hard work for you.