Aug 06 2019, 9:37 AM
How to Increase Business at Your Gym With a Rewards Program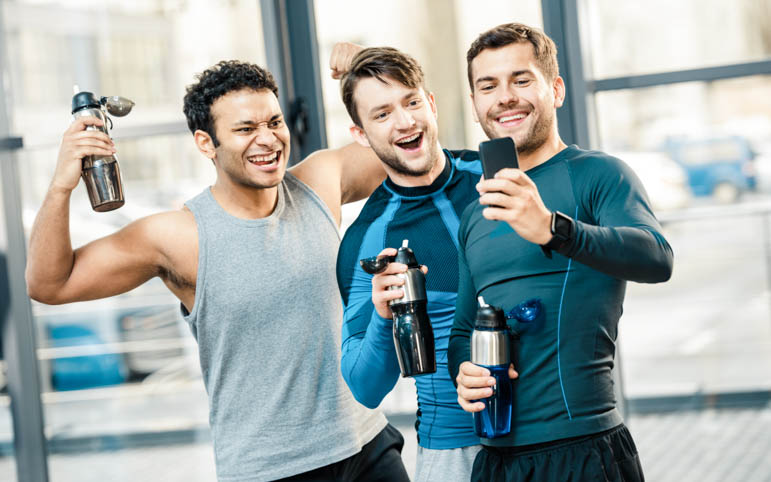 Setting up an effective rewards program at your gym is an essential part of engaging members, promoting your brand, and attracting newcomers.
What Are Rewards Programs?
Let's start with the basics! In essence, a rewards program is a way to "reward" your customers for spending money at your establishment. This can apply to every business, from food to fashion to fitness, and today we are going to focus on the latter.
Remember those cardboard stamp cards at coffee shops that rewarded you with a free drink after you collect ten stamps? Those are the OG of rewards programs. They were a way to keep you going back to that one specific shop in order to collect enough points for a free reward.
We've come a long way since then. Now you can construct digital rewards programs, and set them up to encourage a variety of actions to cater to your fitness studio:
To bring in more clients, you can reward current patrons when they refer their family and friends.
To promote your brand, you can reward your members when they post about your business on social media.
To encourage spending and increase revenue, you can reward points for every dollar spent or for every class taken.
The possibilities are endless, this is the time to get creative and make your gym's rewards program unique.
Is Setting Up A Rewards Program Really Worth It?
In simple words, yes.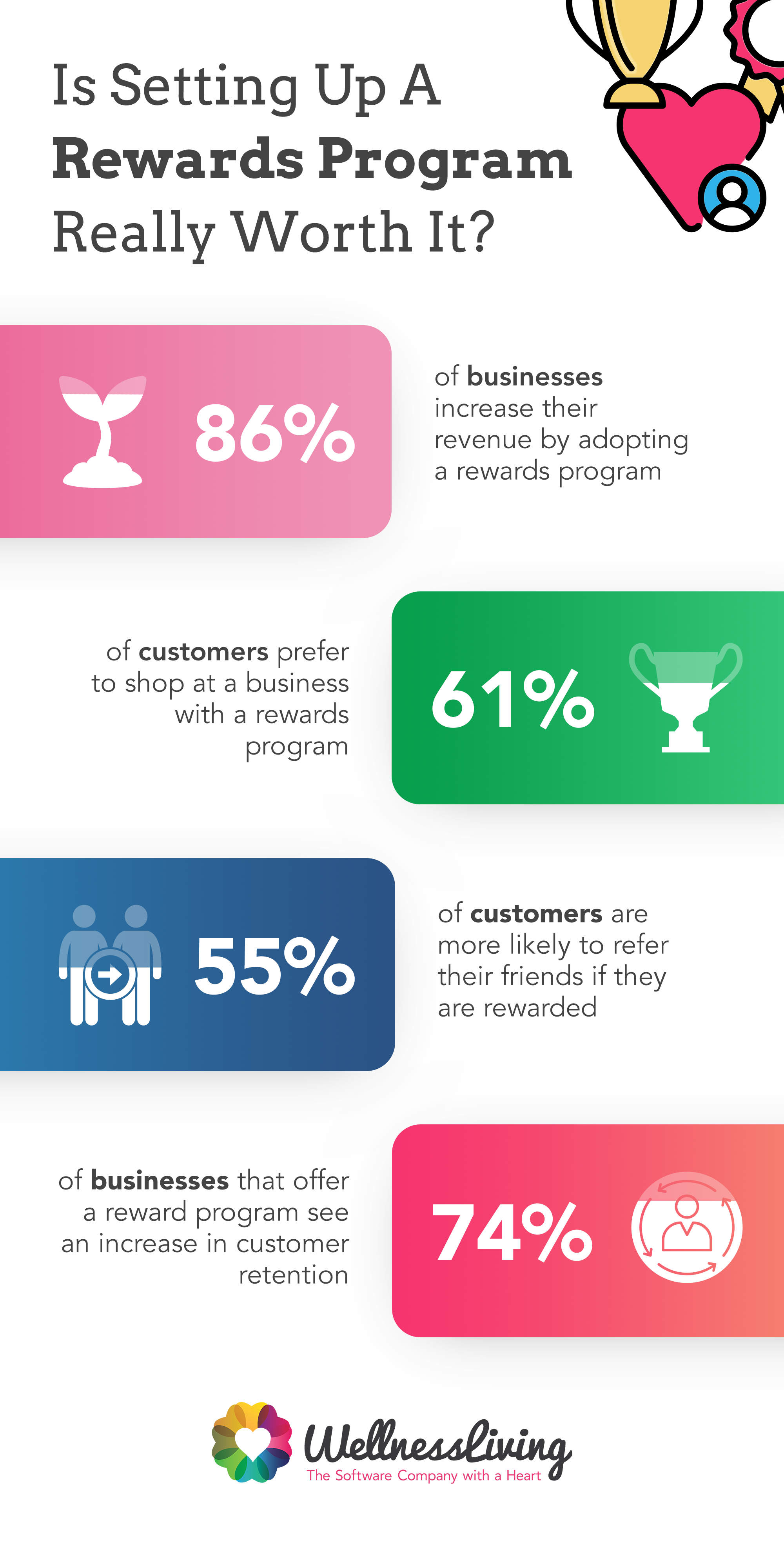 In more complicated words: also yes, and here are some statistics:
86% of businesses increase their revenue by adopting a rewards program
61% of customers prefer to shop at a business with a rewards program
55% of customers are more likely to refer their friends if they are rewarded
74% of businesses that offer a reward program see an increase in customer retention
All aboard? Great! Read on to learn how to set up a rewards program for your gym, plus a little science behind how it works.
So How Does It Work?
Most rewards programs run on a point-based system. It's up to you how many points to give and what kind of actions can lead to points.
Remember: if you want to increase spending and participation, you have to reward spending and participation.
How should you award points?
First, determine what's most important to you. Do you want to encourage participation? Increase profit margins? Promote your brand? Once you determine that, you can allot more points for actions you want to prioritize.
Next, you need to figure out how many points to award for money spent or action performed. Should you give 1 point per dollar spent, and give a reward at 10 points? Or, should you award 100 points per dollar spent, and reward that member when they reach 1000 points? Logically, both methods require the exact same amount of effort from your customers, but psychologically, they have different effects.
Keep in mind this works the same when it comes to awarding points for actions other than money spent. For instance, should you award 1 point per class completed, or 100 points per class completed? For the ease of understanding, we are going to use dollars to explain the nitty-gritty details behind setting up the best point system for your studio.
Tip: Increase traffic for group classes by awarding points every time a customer takes a class! You can also offer bonus points if they take the same class multiple times in a row.
The main premise you need to understand is the science of point ratios and how it impacts different kinds of customers with different point-systems. Let's break it down.
Low-Point Ratio: 1 point/dollar
High-Point Ratio: 100 points/dollar
Two types of customers: low spenders, and loyal high spenders
Deciding between using a low-point ratio or a high-point ratio depends on your goal. If you want to encourage new members (low spenders), use a high-point ratio. If you wish to reward your best patrons (loyal high spenders), use a low-point ratio.
The science is this: psychologically, people will likely spend more money or perform more rewardable actions if they think they are close to the reward threshold. If your goal is to encourage new members, a high point ratio would make them think they are closer than they are. 100 points feels like a lot, even if they are in actuality far away from the 1000 point reward threshold. Whereas 1 point feels insignificant, even though it's just as far away from the 10 points reward threshold as the 100 points is away from 1000. This will in return, encourage your low spenders to want to up their score since they feel like they have hope.
On the contrary, if you want to reward your high paying customers, a low point ratio is the way to go. In that case, 8 points out of 10 feel more attainable than an abstract 800 points with 200 more to go. Even though they will have to spend the exact same amount of money, it's all about perspective.
Determine your Rewards System & Prizing
Point-system down pat, now you have to set the rewards.
What are you able and willing to give away? 5% membership discount? 15%? To put it another way, if your customers spend $100, would they get $5 back or $15? This depends on your profit margins, and of course, your competition. If your competitors all offer 5%, you can choose to keep 5% or increase it to attract more customers. But if all your competitors are offering big rewards, you're going to have to match them, unless you can easily convince your customers your service is far superior.
Tiered Rewards
Consider setting up tiered rewards. With a tiered rewards system, you offer better rewards when your members reach higher thresholds. For example, if your client gets to 100 points, they earn 10% off their next month membership. If they get to 250 points, they earn 15% off, and so on. This system rewards loyal, high-paying customers while making sure you are meeting your profit margins. While the lower discount for low spenders will still keep them engaged while helping you minimize losses.
Merchandise or Discounts
Now you need to decide what you want to offer as the rewards. Merchandise? Discounts on membership or services? Special treatment? All of the above?
Merchandise can be good if it has a high perceived value, but a low production cost. These can include water bottles, earbuds, branded towels, and more! This way allows you to keep your customers happy while saving money.
Tip: Branded merchandises are great for fitness studios. Let your clientele proudly show off your brand!
On the other hand, monetary discounts on membership or services are a safer bet to satisfy everybody, as not everyone would like the same products.
You may also decide to offer special treatment, like a free massage or free towel service for a month. This again can be greatly appealing for some members, but not all. This is where knowing your patrons will come in handy. Who frequents your gym the most? New health enthusiasts? Seasoned fitness buffs? Tailor your prizes accordingly. And keep in mind you can also offer your customers a choice.
All these decisions come down to your goals, your brand, and your bottom line.
WellnessLiving Rewards Program
Here at WellnessLiving, we understand the virtues of a well-oiled rewards system and the importance of ease of set up. Leave the technical details to us, and let us give you the tools you need to turn all your members into loyal, high-paying patrons.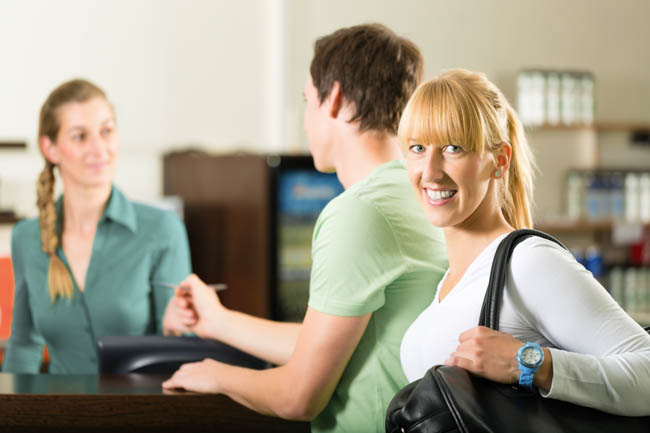 Here's a snippet of what WellnessLiving offers in our rewards program set up:
Incentive-based Rewards and Loyalty program:
Award points when members perform certain actions, such as booking online, referring a friend, buying a product or sharing their experience on social media. With enough points, they can exchange points for prizes.
Tip: For the fitness industry in particular, it's a good strategy to award your members when they refer your gym to their family and friends. This not only encourages referrals and engagement but also promotes your brand.
Live Leaderboard for Contests:
Turn your clientele's visits to your gym into a friendly competition by awarding prizes to the person who gets the most points. Display the results of your contest on our digital leaderboard.
Award Points for Sharing on Social Media:
Members can share reviews, activity, leaderboard score, promotions, instructor profiles, and more in exchange for points. This is an easy and economical way to advertise.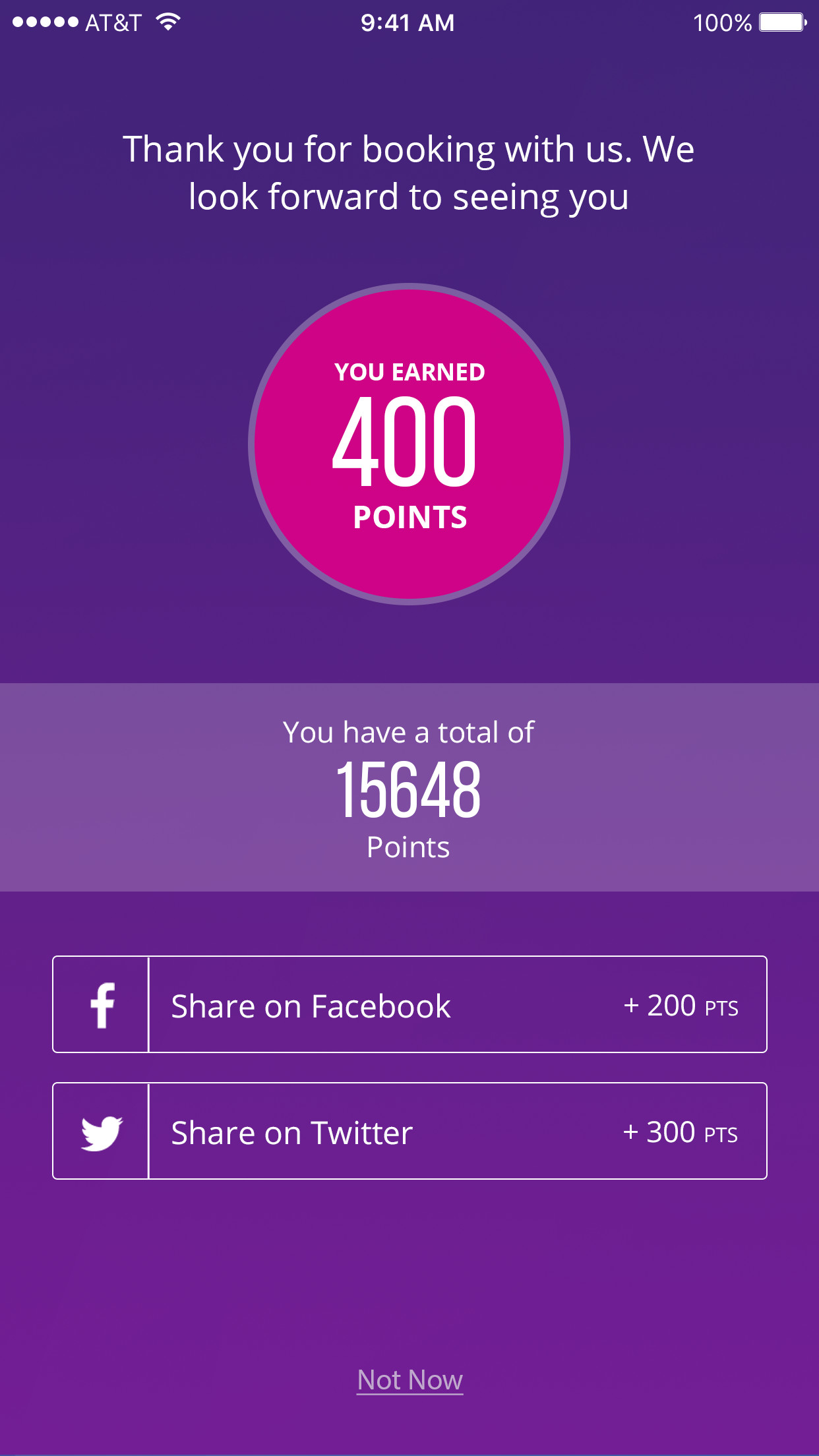 Testimonials
WellnessLiving customers love using our rewards program to grow their gyms & fitness studios:
Allison Zang, Founder of Absolute Pilates:
"I managed to pick it up without doing any formal training," Allison said. "It was easier for some of our staff that are not as technically oriented to learn how to use the system."
Simplified but powerful technology in hand, Allison found she had more time back in her day to focus on her business, and fewer costs adding up. In just a year, Allison was able to increase her revenue by 32% and increase retention by 92%.
Justin Lewis, Owner of ProCore Fitness in Southlake, TX:
"The rewards program [WellnessLiving offers] is easy to implement and has been fantastic for incentivizing the behaviors that grow our gym." With WellnessLiving's flexible tools, Justin can customize everything to suit his business model.
"[The platform] provides me with features such as SMS and email marketing, and a rewards program that incentivizes my clients and recognizes their loyalty to my business," Matt said, adding that WellnessLiving is also helping him reduce his credit card fees by 25% every month.
"Our rewards program for our clients was easily set up," said Paul. "We've integrated our online store with the system that you've set up, which has been very helpful. [WellnessLiving] is a great partner." With WellnessLiving on his team, Paul is able to focus on his students.
Sign up today for a free, no-commitment demo to see how WellnessLiving can help your business soar!
To Sum Up
Setting up a rewards program is a surefire way to promote customer loyalty. Whether you want to promote your brand by encouraging social media posts and offering branded merchandise, attract more patrons by rewarding current members when they bring a friend, or increase your profit margins by rewarding high spenders, there is a loyalty program system out there for you.