Dec 01 2020, 9:00 AM
Increase Gift Card Sales During the Holidays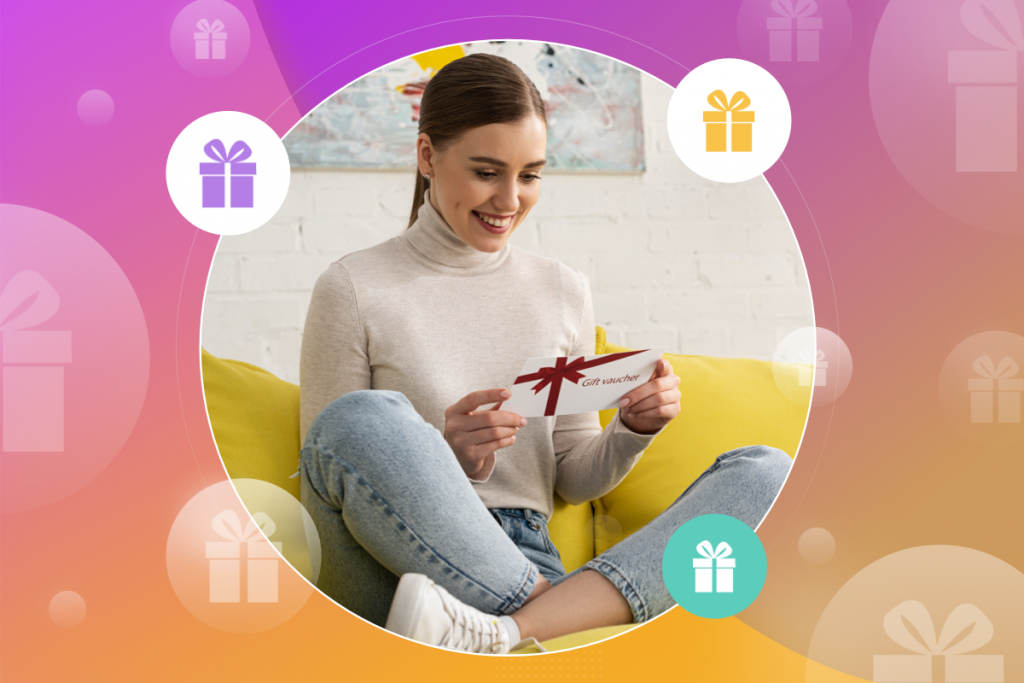 It's gift-giving season and that means it's time to amp up your gift card sales! While it's true that you sell them all year, the holidays are when you'll really see a boost to your bottom line.
Who's buying gift cards for a spa, salon, music school, yoga studio, fitness studio, or martial arts studio? Everyone! Not only does it make gift-giving easier, but it's perfect for:
The person who has everything
The friend who wants to try a virtual class
The family member who's interested in music lessons
Not to mention that the recipient can choose exactly what they want! So, whether it's the gift of fitness, yoga, exercise, martial arts, music, or dance, it's the gift that keeps on giving!
Just how popular is this type of purchase? According to studies, 80% of people reported receiving a gift card for the holidays in 2019. On top of that, recipients are spending an average of $30 more than the value of their gift cards— not to mention the potential future income—so it's definitely something you want people to purchase from you.
In this blog, we'll show you all the ways you can increase your gift card sales this holiday season and how to use WellnessLiving's all-in-one platform for a faster, smoother, and more effective process:
Let clients buy gift cards 24/7
Let's be clear on what consumers are looking for first and foremost: convenience. They want an all-access pass to your business to save the time they need during the hectic holiday season.
With WellnessLiving, clients can buy gift cards wherever (and whenever) works best for them! Offer gift cards through your website, the Client Web App, or from your mobile store on the Achieve Client App, giving your clients multiple ways to make purchases. How do you sell gift cards through WellnessLiving?
Direct clients to your store so they simply select a gift card type (product, service, or dollar amount) and then it's added to their shopping cart.
Your clients can quickly proceed to checkout to complete their transaction.
The gift card can be emailed to clients or they can pick it up at their next in-person visit, so they choose how it gets to them.
Create gift card deals
Everyone loves a sale! Get on board this season with a gift-giving sale your customers can't resist. What do we mean by sale? It could be a discount, but it could also mean offering more value for the same price, and that's a perfect strategy for the holidays. Use WellnessLiving's software to grow your sales with appealing offers that encourage larger holiday purchases. Here are some ideas to get you started:
Get people coming back with gift cards offering multiple visits like six classes for the price of five or three treatments for the price of two. Get creative to motivate them to visit more and invest more time in your business.
Work on your brand with baskets or packages that bundle a gift card with merch! Think water bottles, massage oils, shampoo, conditioner, t-shirts, and other branded apparel. Here's an opportunity to appeal to all budgets with a variety of options.
Build your community by bundling multiple gift cards or items so they work for the whole family. Even better, offer a BOGO (buy one, get one) promo to encourage 'one for me, one for you' gift-giving and they'll bring a friend at their next visit!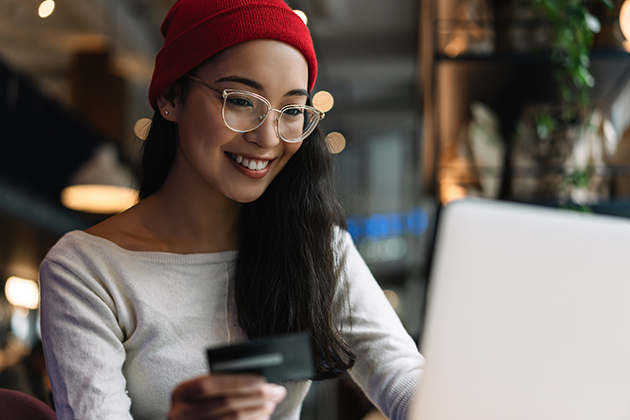 Set up custom gift card options
WellnessLiving makes it easy to offer something for everyone with various gift card options! We even offer easy-to-use features like setting limited time offers to expire right after the holidays. Here are the types of gift cards you can offer:
Set services and products: Sell gift cards with specific products or services like BOOK-A-SPOT™ assets, amounts of yoga classes or gym visits, or certain merch at your business, so they know exactly what they're getting.
Set dollar amounts: Offer some flexibility by creating gift cards with prepaid dollar amounts like $25, $50, or $100 that they can use towards anything at your business!
QUICK gift cards: Make it easy with custom cards containing any combination of products and purchase options available in your online store.
You can also track gift card sales with detailed reports that let you view the data for all types of gift cards!
Reward your loyal clients for buying gift cards
Use your rewards program to pump up your sales! Yes, your loyal clients are likely going to buy gift cards this season already, so why not motivate them to spend more by rewarding them for their purchase? With WellnessLiving's loyalty reward program feature, clients save and earn points to redeem for free services, discounts, prizes, and anything else you can think of.
How do clients earn points? You simply assign a value to:
Reviewing your business
Bringing or referring a friend
Attending certain classes like your online classes or on-demand services
Making certain purchases (like your gift cards)!
By upping the rewards on gift card purchases, you'll show your clients how much you value their loyalty, while building your bottom line and getting new clients through your doors (including virtual doors). Create new loyal clients using your existing loyal client base for a win-win holiday strategy!
Gift cards: the perfect holiday gift
Gift cards are a great way for people to stay within their price range and the recipient gets to choose what they receive, while you get new clients and increase your revenues. What's even better for your business? Gift cards are a final sale, so it's guaranteed money in your pocket!
Boost your business, increase you community's investment and grow your community, all by maximizing your holiday gift card sales! And there are so many convenient ways WellnessLiving's features can help simplify the process:
Offer multiple ways to purchase, letting them buy gift cards 24/7
Upsell your products with gift card packages
Create promotions that motivate people to buy
Set up custom gift card options with dollar amounts, services, products, and more
Reward clients when they buy gift cards with a loyalty rewards program!
Don't try it alone this holiday season, use the tools from WellnessLiving to make it easy. And it doesn't end there, WellnessLiving can help manage your business in all sorts of ways! Learn how by booking a no-commitment demo with WellnessLiving today.