Nov 06 2019, 10:19 AM
7 Pilates Advertising Ideas You Need to Know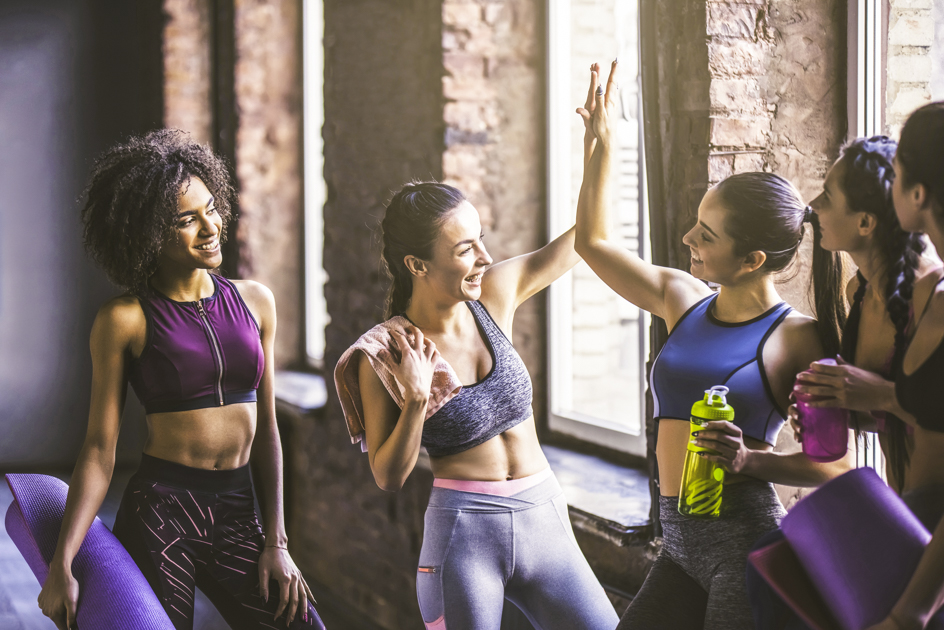 Looking for ways to get more Pilates clients into your studio? You're in the right place! Read on for 7 Pilates advertising ideas you can adopt today.
It's so easy for your studio to go unnoticed in today's busy market. From commercials to online ads, business owners are doing everything they can to make their establishments memorable. That's why promotion is crucial for your studio to get people's attention and expand your business. Most importantly, it's vital because it'll help your studio stand out from the crowd.
We've compiled a comprehensive list with some classic methods as well as innovative strategies to help you promote your establishment. So, get ready to propel your business forward with our Pilates advertising ideas!
Pilates Advertising Idea #1: Offer Specialized Classes
To increase your customer base, offer a variety of specialized classes! This way, you are catering to a wider target audience and expanding your business's reach. Here are some suggestions:
Ever thought of making Pilates popular with kids? This is one of those Pilates advertising ideas that can make your business stand out from the norm. Offer parent-children classes for a wholesome family experience! Parents can bond with their children while introducing them to a practice that is beneficial for their health and well-being.
Pilates for expecting mothers
Second, consider offering classes exclusively for pregnant women! Many women believe that they should stay away from exercise when pregnant, but that couldn't be further from the truth! Pilates is beneficial for women who are expecting for many reasons. It strengthens abdominal muscles and the pelvic area and teaches useful breathing techniques that could be beneficial during labor. Promote this class at your studio and bring in a whole new customer base.
Finally, think about promoting classes exclusively for athletes. Pilates is highly beneficial in terms of strengthening core muscles and preventing injuries. It also enhances flexibility and general well-being. Show the benefits to the public and use this class to attract customers who may not have thought about doing Pilates before!
Pilates Advertising Idea #2: Use Social Media
A sure-fire way to publicize your studio is through the many platforms of social media. From Instagram to Twitter, you now have the power to broadcast your business to the world in a matter of seconds!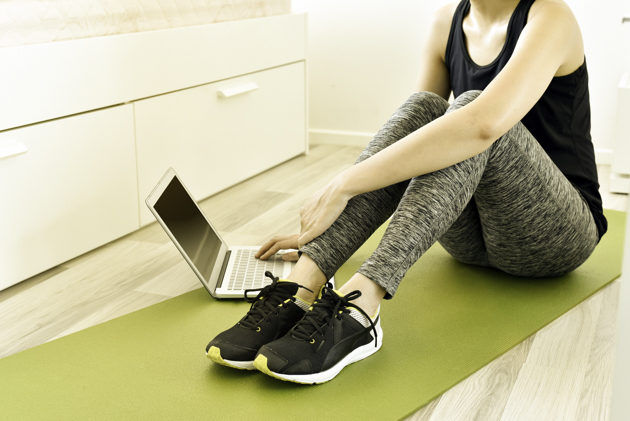 Before using social media, decide who your target audience is. Are your clients mostly youths, working professionals, or a mix of all ages? Use your answer to pick the social media platforms that are right for you. Use Instagram and YouTube to appeal to the younger generation, and Facebook or Twitter to market to those who may be a little older. It's important to remember not to spread yourself too thin, so focus on one to two platforms and make them spectacular!
Now that your studio is on social media, there are a multitude of ways to market your business! Upload engaging content such as images of Pilates poses along with fun facts or instructions, nutrition tips, breathing techniques, and the list goes on! This will showcase that you provide valuable content and pique your audience's interest for your studio. And remember, you don't have to stop at photos! Uploading videos can also be a great way to market your facility and reach a wider target market.
Another effective way to popularize your business is to launch a contest or challenge to promote engagement on your social media pages where you offer an exciting prize as an incentive. The winner could receive a certain number of free sessions, free merchandise, or even a relaxing getaway! If people see that the prize is worth winning, individuals from far and wide will participate!
Pilates Advertising Idea #3: Offer a Rewards Program
One of our more classic Pilates advertising ideas is to offer a rewards program. This can help you keep your current clients for longer and gain new ones in the process!
Give every new client a loyalty card when they register for classes at your studio. Explain that points can be accumulated by doing various things such as having perfect attendance, buying merchandise, signing up for more than one class, or posting reviews online. The key is to award points for actions you want to encourage. Because clients will see that you value their time and effort, they will have more of an incentive to stay.
Rewards programs can also be used to attract new clients. Encourage your current members to help you promote your Pilates studio by offering points and prizes when they write reviews or bring a friend. Then start your clients up right away with their own points card!
W e have some experience in this area, so we would love to helsoftware p you do this! With WellnessLiving's rewards program, you can choose from a range of different options to let your customers earn points and set the award thresholds and parameters to your liking. Plus, tracking every single client's points manually will become tedious really fast, so it's a good idea to look for a Pilates studio software that offers a rewards system feature.
Read on to discover more classic Pilates advertising ideas!
Pilates Advertising Idea #4: Brand your Business
A powerful way to stand out is by crafting a strong brand.
By coming up with a logo and tagline that best fit your business, you can give you current and future clients something to connect with. Reflect your studio's mission in your business's tagline and use it to make clients feel empowered and inspired, so they can form a relationship with your brand. Once they start to trust it, they will have no reason to ever choose another studio.
Also, consider how branding can help you gain more clients! With your studio's logo on your merchandise, you can market your business to a wider audience. Place your logo on all products such as Pilates mats, water bottles, and active wear. The best part? Free advertising! When your clients bring these items in public, they are walking billboards for your studio. Over time, these will create recognition and gain attention.
The next few methods include more creative Pilates advertising ideas, so read on to find out how you can really wow your current and future clients!
Pilates Advertising Idea #5: Provide an Experience
To get your customers talking about your studio, provide an experience that they can't get any where else. Make your Pilates business stand out and become a place that people would travel distances to visit!
First and foremost, hire instructors who are experts in their field and who your clients could connect with. Most people continue to attend classes because they like the teacher who is teaching it. Allow your instructors to be creative and bring their own sense of flair to your studio.
Second, offer one of a kind services that would rarely be found in other fitness centers. For example, soundproof one of the rooms at your studio and call it the "quiet room". Before each class, clients can enter this space to clear their mind and release all the stress they've accumulated throughout the day. This can also be used after class as a place of meditation or relaxation. Decorate the room with candles and comfortable seating to immediately make your clients feel at ease.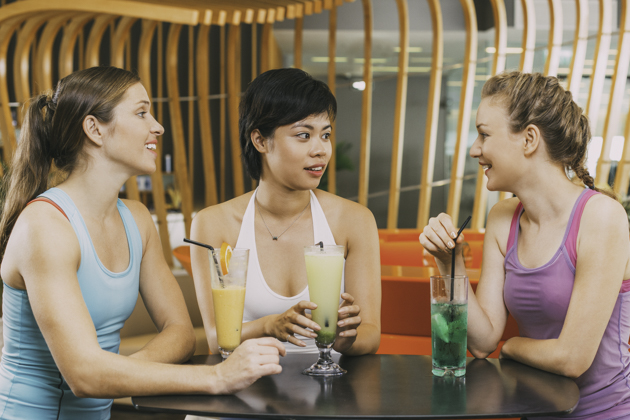 Once the class is over, allow clients to choose from a range of beverages such as energizing juices or healthy smoothies, so they can feel refreshed after their workout. As a final touch, offer your clients lavender soaked cold towels to cool off and feel reinvigorated—ready  to conquer the day!
By incorporating such unique services at your studio, your clients will be more inclined to bring their friends. They will also upload more images on social media to tell the world about this special experience, found only at your studio. Clients will create buzz around your facility and soon your Pilates classes will be at full capacity!
Pilates Advertising Idea #6: Set Up a Photo Booth
One of the more creative marketing ideas for Pilates studios is setting up a photo booth at your fitness center. This technique is a fun and unique way to grow your Pilates studio!
A photo booth can be a great marketing tool to help share your clients' stories on social media and get testimonials. Clients can take photos on their own or with friends to create a lasting experience while helping your social media presence. Plus, it's really fun too!
Include your logo in the bottom corner of all images taken in the photo booth as another way to market your business. Share the images (with the clients' permission of course) to your social media platforms and include testimonials to increase your business's credibility. You can also encourage your clients to share the pictures themselves! This is a great technique to publicize your Pilates studio because the public will actually see the positive effect of your classes on your clients, creating more of an incentive for people to join.
This is one of those Pilates advertising ideas where you're not only marketing your business but humanizing it as well.
Pilates Advertising Idea #7: Give Away Bumper Stickers
Our final method is simple, yet effective. Why not popularize your business with the help of bumper stickers?
When clients register for classes at your studio, give them a free bumper sticker to place on their car! Think about it. Wherever your clients go, your business will go with them! Make your bumper stickers attract attention by including your logo and if you have one, a short, witty tagline (make them fun and aesthetically pleasing to increase the chances of your clients wanting to stick them on their car!)
Once people start to see it more and more, they will be intrigued to find out what it is. Similar to your branded merchandise, this is a great way to improve public recognition over time. Talk about good branding!
The Point We're Trying to Make is…
Marketing your business wisely in our modernized world is of the utmost importance to make your studio stand out. The key is to do something engaging and unique to get people's attention. That's why it's important to have a list of Pilates advertising ideas up your sleeve!
Considering using our rewards program option? Well, guess what? It doesn't stop there! We can do a variety of things to help maximize your business's potential with our exclusive software. From promoting your studio and keeping your customers loyal, to streamlining the day to day business tasks, we've got your back. Book a free, no-commitment demo with WellnessLiving today and flow through the possibilities!