Apr 09 2020, 2:33 PM
10 Tips for Mental Health During Social Distancing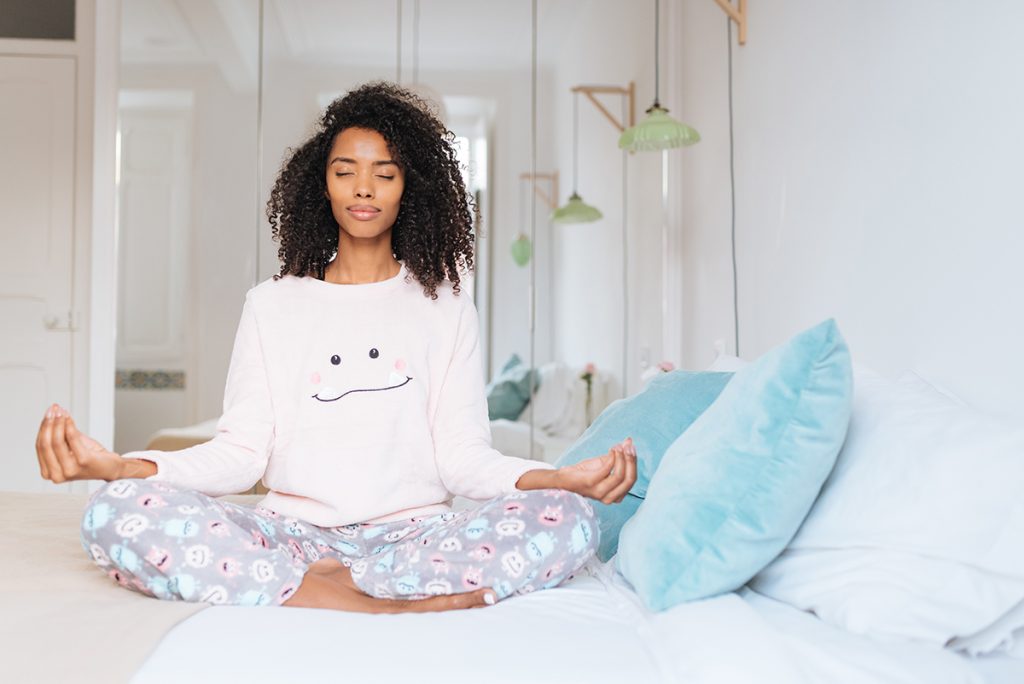 As a business owner, you're likely used to a fast-paced, jam-packed schedule full of daily interaction with your clients and your team. But as the COVID-19 crisis continues, more and more of us are feeling bored, unmotivated, frustrated and isolated—not to mention the fear brought on by the whole situation. If you're struggling with your mental health while we practice social distancing, remember, you're not alone.
Of course, mental health is always an important issue. At these times, however, it's a growing concern on a global scale, with constant news updates, isolation and so much time spent indoors. Have you been feeling stressed or anxious because of our current climate? Are you having a hard time staying focused?
Our experts at WellnessLiving have put together a list to get you started on the road back to feeling inspired, motivated and refreshed. Here are a few of the ways we suggest you tackle getting back to your old self:
1. Keep your routine
This is a new and uncertain time and there's no shame in taking a break from your normal routine. However, as we settle into a new norm, a set schedule can add some order to this chaos—even if it is only temporary. You may not know what your next week or month looks like, but you will at least be able to know what your day is going to look like.
Routine brings comfort to most of us, so settle on something that makes sense to you today and commit. If your old schedule no longer fits, that's OK. Work on a routine that suits where you're at right now. Set a schedule and stick to it for a little consistency and reliability—something we can all use these days.
2. Get organized
Sometimes giving yourself a purpose provides the push you need to re-focus! Make a list of the things you've been meaning to do and take care of the tasks you've been putting off. Look at what can be completed in the short term and what will take more time. You might be surprised at how focusing on these tasks lifts your motivation, gives you a sense of accomplishment and brightens your day. Get some mental clarity by getting organized and conquering a job that you had on hold.
3. Practice self-care
You can't take care of others if you're not taking care of yourself! Whether it's your clients, your team, your family or anyone else in your life, remember to practice what you preach. The stress of what is going on in the world around us can really take a toll on your body and mind. Concentrate on your own wellness during this time to be sure that you can maintain and be ready to get back to it as soon as normalcy resumes.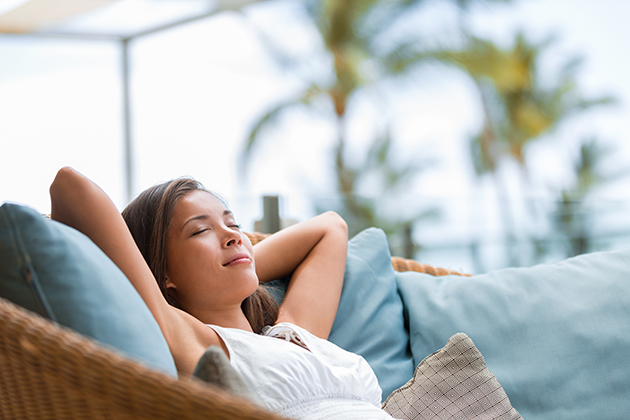 Improve your sleep, drink all the water, feed your body what it needs to perform at its best and don't forget to exercise! Get your sweat on to feel the endorphins, try something new or go back to an old favorite. Meditation is an excellent tool to bring your body and mind back to center. Taking care of you is top priority during this turbulent time.
4. Reduce your stress
If you feel your stress levels rising, do what you need to do to feel calm and centered. Have you tried meditation? Do you practice yoga? Could aromatherapy help? Would a hot bath and a good book get you feeling relaxed? How about some at-home spa treatments? Or simply booking time on your schedule to do something you enjoy, like watching your favorite TV show, going for a walk, reading a book or even journaling.
There are lots of ways out there to distract you from feeling anxious, provide you with a relaxing atmosphere and help you reduce stress levels. Focus on something that really works for you and if you don't know what this is, make it your mission to find out! There's no better time than now. Choose an activity—or two—that suit you best and get ready to relax.
5. Get a change of scenery
Feeling cooped up? Get outside! While access to parks and public spaces have been limited, fresh air and changing your environment have been known to positively affect your mood and mental health. Choose a wide-open space to breathe in a new perspective and enjoy the scenery. Grab your favorite pet and bond in nature. Or just sit in your backyard for some peace and quiet. Try a change of scenery to let the great outdoors brighten your day.
6. Stay social
Physical distancing doesn't mean you have to lose all contact with the people who are important to you. There are tons of options available to catch up and connect virtually. FaceTime or phone a friend, schedule a meeting or hangout as a group, all from the safety and comfort of your own home.
WellnessLiving is a great resource! Have you heard of Zoom? It's a tool that's really gaining popularity for online classes, virtual business meetings and social gatherings alike. We can help you get set up with all the info you need to meet with your team, chat with friends or mastermind with industry peers.
Staying social while in isolation may seem like a challenge, but it's important to keep in mind that you're not alone, as we all have the desire to communicate our concerns and to stay connected to a community. Humans are social beings! When you remember we're all in this together, our current situation might start to seem a little less scary.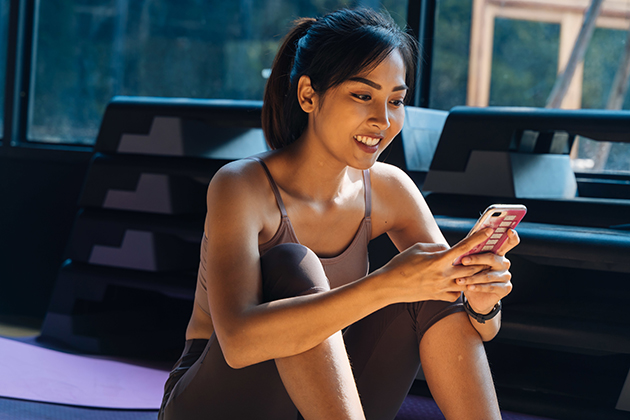 7. Find a challenge
Setting a goal can do wonders for your motivation! If you're feeling down or uninspired, a challenge could be just what you need. Is there something you've been meaning to learn? A class you've been missing out on? Could your cupboards use a new coat of paint? Are you behind on your family scrapbook? Whatever the challenge, you're up for it!
Rise to the occasion by choosing a challenge that really gets you excited. Even better, involve your clients! Set up a challenge on Facebook, with smart technology or even via your loyalty rewards program (link to kb article) to get your community in the spirit, too. Cheering each other on, working towards a common goal and encouraging that competitive spirit might get you out of that funk you've been in.
8. Practice gratitude
There's an old saying that goes, 'if you search for gratitude, you'll find it.' Though you may be feeling out of sorts, there is still joy to be had. Have you been enjoying more family time than usual? Are you getting the chance for some much-needed relaxation? When you look to find things to be grateful for in your life, you'll start to see the positive all around you!
Set a daily goal to find five to ten things to be grateful for and that way you'll be looking to add to your list as you progress throughout your day. Add a social media element, too. Search for good news and post regularly to keep your feed positive and help inspire others to do the same. When you start focusing on gratitude, you'll lift your spirits and gain a whole new perspective on life.
9. Examine your business
If the forced time off is getting you down, use it as an opportunity to take a closer look at your business. Look ahead to focus on where you want your business to go. Check out avenues for improvement, refine your processes, get better software, and look into additional revenue streams – the sky's the limit!
Look at what's happening today and determine what business lessons can be learned from COVID-19. Can you add permanent online options? Could you add a virtual membership? Should you overhaul your website or automate your marketing to better serve your clients' needs?
Use this as an opportunity to connect with your team, too. Get their feedback on the future of your company, ask for their thoughts on improving your practices and bounce ideas off each other to broaden your horizons. Take the time you have to really look at where your business can improve and grow, and plan out how you're going to get there.
10. Speak to a professional
If you notice you are really struggling to find relief or your mental health issues cannot be managed, seek out a professional. Call a hotline, see your doctor or make use of the many resources out there to get the help you need. Mental health is a very serious concern, so if you need professional guidance, don't be afraid to get help.
Check in with yourself for status updates, monitor your progress and recognize if it's getting to be too much for you to handle on your own. Know that you're not alone and don't be afraid to get help. You deserve to get your mental health where it needs to be.
Keep balanced with mental health
The COVID-19 crisis has been tough on all of us, from businesses to families to communities. Social and physical distancing is hard and can cause stress, anxiety and a lack of motivation. Try to turn it around by practicing the tips we've outlined above.
Looking at this situation as an opportunity to plan, connect with your team and improve your business can also help! By getting motivated to better your business, you'll inspire your team, too. Get your business focused in the direction it needs to be and get your team on the same page so you can re-launch with a winning plan.
When you need professional help, seek it out. This pandemic is a brand new situation for all of us and coping can be hard. With the tools we've laid out, you're all set to get a handle on the situation, stay motivated, and help others stay positive, too! Now that's how a health and wellness business owner can get ahead in today's climate!