MindBody Login Page Problems? You're Not Alone!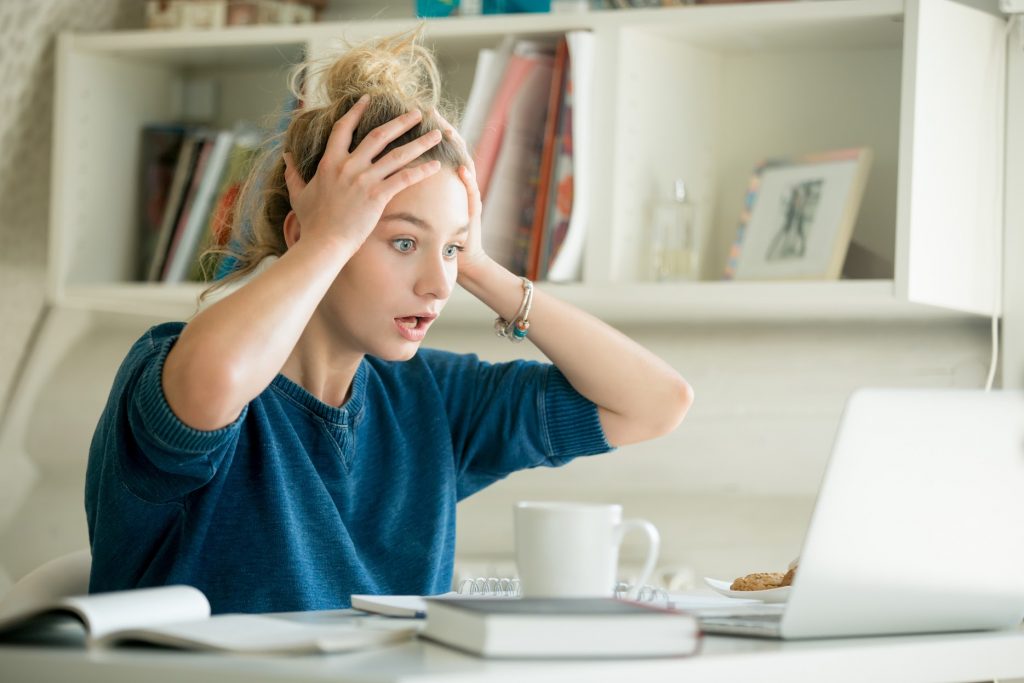 As a fitness studio owner, you know how important it is to have a properly functioning login process for your clients. If you're tired of the login page problems inherent in MindBody's software, you're aware of how frustrating it can be to not get the software to do what you need it to do, especially for your clients who want their lives made easier with an app for your studio, not more confusing. WellnessLiving has an array of easy to use features that make it an excellent alternative to MindBody, without all the login page headaches. With WellnessLiving's platform, your clients will find that it's simple to get logged in and signed up for any of your awesome products or services.
Clumsy Sign Up Experiences Can Kill Your Business
A properly functioning login process and signup feature is essential to running a successful fitness studio. If clients have a difficult time getting set up and signed up for classes, appointments and workshops, they will be less likely to sign up and buy anything at all. Simply put, clunky and complex features can hurt your business. That's why having an easy-to-use interface is essential to having a successful studio. Allison Zang of Absolute Pilates found that user-friendly yoga software made life simpler for her clients. "Getting clients to login to the system was a challenge before. Now it's easy for them to do. Navigating the interface and scheduling was a huge problem before I made the switch to WellnessLiving," she says.
A poorly functioning interface can also make it difficult for you to organize your business effectively. Rodger Williams, owner of Sweat Fitness Center, is a former client of MindBody who found that they just couldn't give him the kind of features that made his life as a business owner simpler. He explains, "For some of my classes I need members to select the particular shoe size that they wear and we need to reserve those shoe sizes for them…MindBody couldn't do so like usual I had to use another work around. I had to add five different times to the same class, for the same time slot. Five classes for five shoe sizes to select the class that worked for them, crazy! Now we use this amazing feature…that WellnessLiving has called "book a spot." You can book the actual bike or seats or placements on the studio floor that you want to be in. You can also book equipment. It has streamlined the entire sign up process for everyone."
WellnessLiving Has Helpful Features You and Your Clients Will Love
With WellnessLiving, it's easy to get your clients set up within the system. No matter what page you're on in the WellnessLiving personal training management software, all you have to do is click the "Add Client" button. From there, you simply input the client information you need and then click "Create Client." It's that easy.
WellnessLiving also features convenient booking tools that allow your clients to easily sign up for the classes and equipment they want. To set up a bookable asset, all you need to do is enter the Setup tab and click "Book-A-Spot." From there the software will lead you to create a new category or add an asset to a previously created category. There's even an easy-to-use wait list feature so that clients can easily get themselves set up to wait for a spot in a full class or on a favoured piece of equipment. When that spot becomes available they get an email or text message to confirm they would still like to attend.
Signing Up for Classes is Easier than Ever With WellnessLiving
Since we understand the importance of making it easy for your clients to sign up for workshops, events, classes and appointments at your studio, WellnessLiving offers full integration with Google so that clients can easily search for your business in Google, sign up with your studio, reserve spots in your classes, and add them to their calendar. It's simple to set up and makes it more likely that prospects on the hunt for products and services you offer will find your business in the first few links while searching on google and will sign up with you as opposed to your competition.
Ditch Your Login Problems With WellnessLiving
Using user-friendly software makes your life as a business owner easier and keeps your clients happy. If you're sick and tired of MindBody's difficult user interfaces and login processes, contact WellnessLiving. Booking one of our free demo sessions will help you to see how the WellnessLiving platform can streamline your business operations and make signing in and up for all of your classes, appointments and the rest of your services a breeze.