Mar 03 2020, 9:00 AM
How To Make Music Studio Booking Software Easy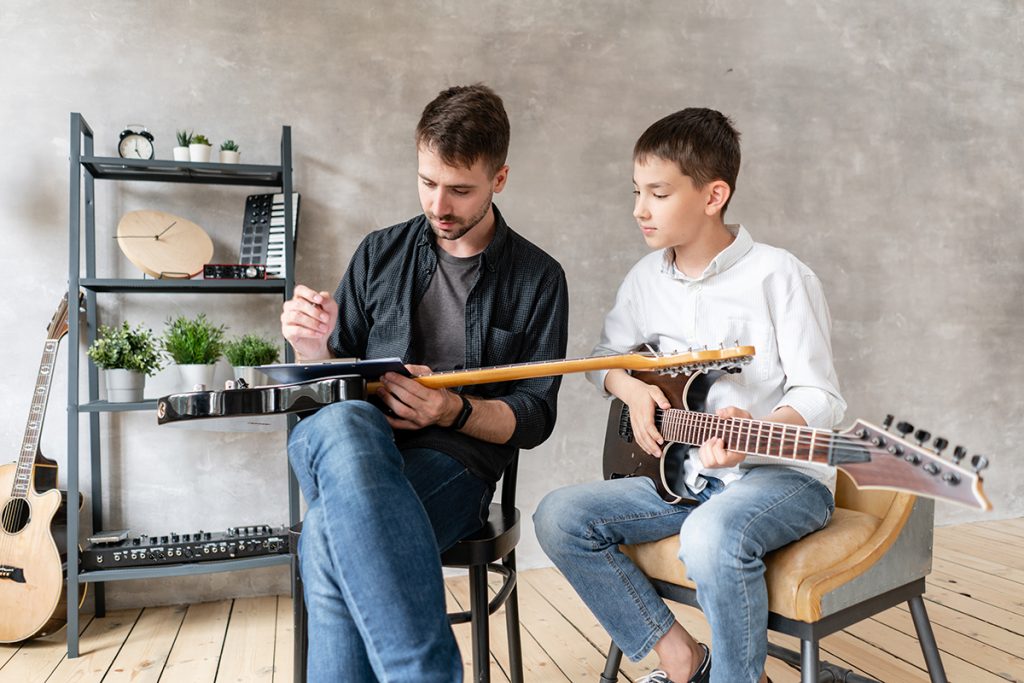 Want to improve your customer experience, fill your classes, and grow your business? Use your music school software to make booking easy for your students! Today's music studio booking software offers businesses customization, features students are looking for, and the freedom to be able to leave that part of your business in expert hands.
Don't think easy booking is a priority for your students? It's part of offering exceptional customer service!
Successful businesses have mastered the art of exceptional customer service. And as part of providing that fantastic customer experience, it's your job to figure out how best to address your students' needs.
In today's fast-paced society, convenience is king. Offering a speedy and easy transaction is what makes your customer service strategy a success.
Think excellent customer service is overrated? Not for consumers! A recent study shows that 47% of consumers will take their business elsewhere after a bad customer service experience. Still not sure? That same study shows that 80% of people say that the experience they have with a business is just as important as the product they provide. What does a poor experience include? Well, 12% of people listed 'lack of speed' as their number one pet peeve when dealing with a business.
Are you doing everything you can to make your customer experience top-notch? Earn bonus points with your students by encouraging multi-tasking, on-the-go access, and easy online apps. Here's where online booking could get your business to that next level!
Implementing a music school scheduling software is the way to get ahead of your competition, improve your customer service, and build your business. Get your students booking online for a better, faster, and more satisfying customer experience.
How can you use your music studio booking software to hit a high note with your students? We've got a few ideas to help you make booking easy and growing your business even easier:
1. Get a Music Studio Booking Software
If you want to make student booking easier, head right to the experts! The faster and easier you can make the process, the more your business is winning.
Today's software makes booking a breeze, with features that will have your students singing your praises!
The right software offers tools like custom scheduling widgets so students can book from your website or Facebook page, the ability to book classes from any mobile device, and access to client web apps.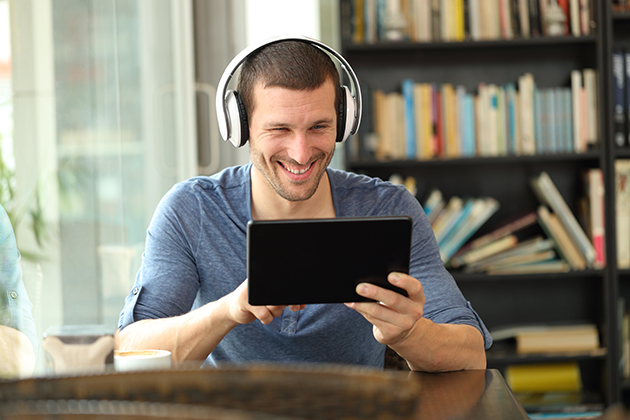 Customers are tired of making phone calls, waiting on hold or getting a call back as part of standard customer service and being behind your competition can be a detriment to your business.
Get ahead of the game by upping your customer service with a great music studio booking software!
2. Prioritize Staff Apps with Your Music Studio Booking Software
Don't think staff apps can help with your online booking experience? Think again! Making it easier on your team will make it even easier for your students.
Want to get your team sending automated reminders to your clients, so they don't miss a class? Or have your team booking appointments on your students' behalf? Or even accessing client info for better customer service and a more efficient experience?
As an aside, while staff apps better your student experience, they can also get your business to another level. Features like creating business reports, checking on payments and signing contracts will get your team organized and on the same page – so they can stay focused on your customer experience!
Get set up with music school software that allows you to put your business on autopilot, so your team can focus on being the best. By making staff apps a priority, you'll make student transactions – including booking – even easier for your students!
3. Include Client Apps
From booking to purchasing to tracking their successes, client apps get your business to the next level! If you're looking to up your customer experience with fast, easy and convenient booking, a music school software featuring client apps is the way to go.
Clients looking to sign up for a class, buy merch or access their client profiles have anytime-anywhere access with your client app, allowing students to book, change or cancel a class quickly and easily.
Client apps make your students' lives easier overall, from booking to buying – and that's the key to killer customer service!
This is also a great way to stand out from your competition. Become known as the studio that offers a convenient way for your students to manage their own schedules! Use client apps as part of your music studio booking software to watch your classes fill up and your profits grow.
4. Reward Them
Want to encourage your students to take advantage of your easy online booking? Have new potential students who haven't tried online booking before? Convince them that booking online is easier and more convenient by communicating with them and then rewarding them!
Communication is key
If you're implementing a new music studio booking software, be sure you communicate all the benefits to your community. Change can be hard, and clients can resist new ways or processes – even if you're offering a more convenient option.
Whether you're selling your online booking system to existing clients or pitching it to new ones, focusing on the features and benefits is a winning approach. Follow these tips to get your students on board:
Be clear about how it works. If they're confused, they'll be turned off. Be sure to use simple language and communicate how excited you are about the system.
Send out instructions they can refer to gain confidence in trying something new. Include a link, if possible, to make it as user-friendly as possible.
Be sure to lay out all the advantages of booking online to get them interested. If you want your enthusiasm to spread, highlight the advantages and ask for testimonials from current users to create a buzz!
Clear communication will ensure that your students understand how it works, know why it makes their lives easier and understand how it gives you an advantage over your competition.
Offer rewards
Sometimes it takes an incentive to get people to try something new! They'll never know how convenient online booking is if you can't get them to try it. What's the best way to get students to give your music studio booking software a try? Reward them for their efforts!
While it may sound counter-intuitive to reward clients for using something that will improve their experience, you'll be reaping the rewards in the end when your students are happy, and your business is booming.
What do we mean by rewards? You could discount the 10th class for students, after they've booked nine classes online. Or offer 15 months for the price of 12 for online sign-ups with year-long memberships? Or how about a friend referral program? For every student who gets a friend to book online, they receive a class for free!
These are just a few ideas to get you started. Rewarding your students for booking online will increase your online booking, making life easier for your students and your team – a definite win-win!
5. Partner With Google
Booking becomes a cinch when you partner with Google! Get your music school software working hard by boosting your online presence, building your brand and increasing your bookings.
How can you work with Google for better booking and increased numbers? With features like WellnessLiving's Reserve with Google, booking has never been easier!
This feature is a must-have to build your business by making access to your online booking available to the largest audience possible. The more people you can reach, the more business you'll get! Talk about a winning way to get attention and stand out from your competition.
Will partnering with Google get extra attention for your studio? Yes! When you come up first in the Google search, students can check out your classes and sign up right then. Can students integrate booking with their calendars to make signing up even easier? They sure can! What if they want to book more than just classes? With your music studio booking software and Google integration, students can switch classes, book appointments, register for an event and even leave a review in just a few simple steps.
Once you've enabled the integration, your class times and appointment slots will be listed on Google Search, Google Maps and on the Reserve with Google website, so you'll be easy to find.
Partner with Google – and with WellnessLiving – for a first-class booking experience your students will love!
Let's Make Booking Better for Your Students
Grow your music studio by making it the best it can be! Maximize efficiency and stand out from the competition by offering a better experience for your staff and clients. It's time to up your game with staff apps and client apps to get your business growing.
WellnessLiving can help!
At WellnessLiving, we're the experts. Trusted by businesses worldwide, our all-in-one music school software can help build your business by bettering your customer experience. Make booking easy, improve efficiency and make your student experience the best it can be with our music studio booking software. Book a free, no-commitment demo with WellnessLiving today!