May 11 2021, 9:00 AM
Online Classes 101: The Best Cameras and Lighting for All Budgets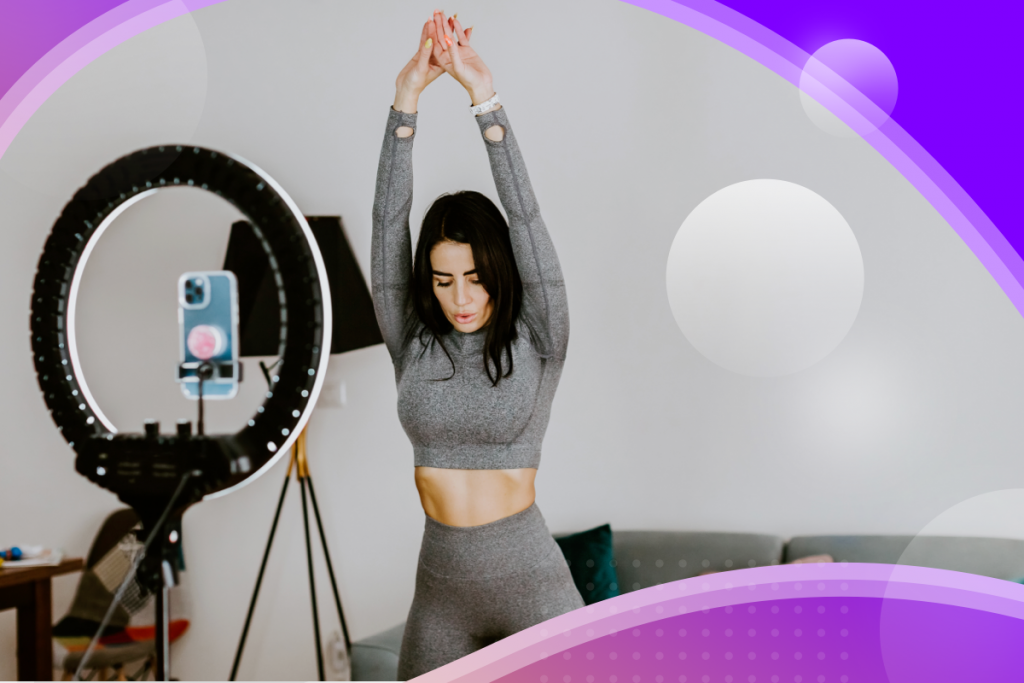 In 2020, when businesses went online to survive, they upgraded their skills and began livestreaming classes and recording videos. Studio owners had to train themselves on everything digital overnight, including what cameras and lighting to use.
Although we live in a digital age, not every fitness business owner or yoga instructor is tech-savvy. But filming workouts for livestreams, on-demand videos, and video marketing is now an essential skill to deliver the best quality experience for your community.
Don't have the time to do your homework on the best camera and lighting equipment available? Don't think you can afford high-quality equipment? We've done the research for you. Here we take a deep dive into the best cameras and lighting systems for any budget.
What are the best cameras for filming fitness classes?
Maybe you're not camera savvy, your budget is on the smaller side, or you've never purchased a camera before. Not sure where to start? Whether you're livestreaming, shooting class outdoors, creating how-to videos, or making video ads for social media, you need equipment that fits your content.
What high-end camera should you choose? Canon's the top seller with a 45% market share, followed by Sony (20%) and Nikon (18%).
Make sure your camera does everything you need. Look for stability (for steady content), mounting versatility, features like slo-mo, and extras like a waterproof case.
The most affordable camera solutions
Great content doesn't have to break the bank. Even with the enormous rise of filming online fitness classes, research shows that camera sales have dropped around 34% to 54%. With phones and tablets doing double duty, the best camera for livestreaming online fitness classes might just be one you already have. You can create online fitness content for $100 or less. Here are a few options:
Camera: The Nikon CoolPix A10 is a great choice. It's compact, has video stability, and is a great entry-level option.
Phone: With varied shooting speeds, built-in microphones and even HD image quality, your phone might just do the trick.
Webcam: Your laptop or tablet is the best webcam for teaching fitness classes, makes stability simple (just place it on a desk or table), and allows you to film and edit all in one place.
Equipment: Make use of the equipment you have and invest in accessories like a tripod or backdrop to up your production value.
Great mid-tier options for cameras
A point and shoot is the best upgrade for a beginner. Ranging in price from about $150-$500, they're user-friendly and intuitive. Here are a few of your best bets in this range.
Canon Powershot Elph: This popular choice offers 8x zoom for getting a close-up of a complex stretch or exercise. It's also super slim so you can throw it in your gym bag and go.
Sony Cybershot: It's a little pricier but offers a few extra settings for nighttime and panoramic views to mix up your content.
Lumix FZ300: It's more expensive, but it shoots in 4K, has built-in auto-focus, a tiltable viewfinder to see what you're recording, and connects to wifi so you can upload videos on the go.
High-end camera options
You can get even more versatility and control with a professional DSLR camera (with changeable lenses). It costs about $1,000 for the bells and whistles, and you add lenses as you go. Here are a few of your best options:
Nikon D3300: Record 1080p video with great sound and pair it with your mobile device, using the guide mode for step-by-step help when you need it.
Canon EOS Rebel T8: A solid choice for first-timers, it shoots in 4K HD, has Bluetooth, and offers vertical video support for shooting landscape or portrait.
Canon XA10: If you just need video, this camcorder boasts 24 hours of internal storage so you never worry about changing memory cards. With cinema-look filters for that professional feel, high-quality audio and noise reduction, this is one of the best for filming online fitness classes.
What lighting system should you buy for fitness?
Your videos should highlight the speaker, provide a natural look, and eliminate shadows. Your product is your brand, so your online fitness classes need to leave a great lasting impression. Here's how to get the best lighting for virtual sessions:
Affordable Lighting
Natural light: Take advantage of the "golden hour" at dawn and dusk for the best free light. Position yourself so a window is in front of you, but beware you don't squint while shooting. Filming outdoors? Avoid harsh light by filming in the shade or waiting for a cloudy day.
Lamp: When shooting at night or in a dark room, add a lamp for a soft glow. Test out the best position for clarity and avoid being backlit to minimize shadows.
Take your lighting up a notch
For the tricks of the trade at affordable pricing, you've got some options. Coming in around $50, here are your best bets for impressive lighting on a budget:
Ring light: Positioned around the camera on your phone, laptop or webcam, it's an inexpensive way to light a subject from every camera angle.
LED panel light: The panel creates evenly distributed light. Some even come with filters for a softer glow if that's what you prefer.
LED ring light kits: Take your ring light up a notch with a kit that includes a tripod, remote, interchangeable colored lights, a carrying case, and more. These range in price and add versatility to your videos.
What is next-level lighting equipment?
Go pro with top-of-the-line lighting for your virtual fitness. Here are two options to consider for filming online fitness classes:
Full broadcast lighting kits: A three-point system with a key light for the front, a softer light to fill in shadows and a back light to place behind or above you to cast a soft glow. This kit has everything you need.
Softbox lighting: Add softbox lighting to your existing light source to soften, diffuse, and direct light for maximum effect—it's the perfect lighting for online yoga classes.
What is the best environment for filming fitness videos?
You have the tech, but how's your set-up? Combine your equipment with the best elements for your online fitness classes:
Choose a quiet, uncluttered room with ample space, featuring your logo on-screen.
Pick a time of day without distractions where there won't be traffic noises.
Use a tripod, an external microphone, and editing software to give your content a polished feel.
Professional cameras and lighting at any price
Lights, Camera—Action! So now you've got the cameras and lighting you need to get your online fitness classes to the next level—no matter your budget. What's next? Get the tools you need to deliver those high-quality videos.
Now that you have your cameras and lighting figured out, it's time for the right business management software. WellnessLiving's fitness studio software offers Zoom integration and FitVID on Demand to simplify your livestreaming and streamline your on-demand library. How else can WellnessLiving help manage your business? Book a no-commitment demo today to learn more.