Jul 19 2017, 7:28 PM
Raise Your Attendance and Retention Rates With Group Classes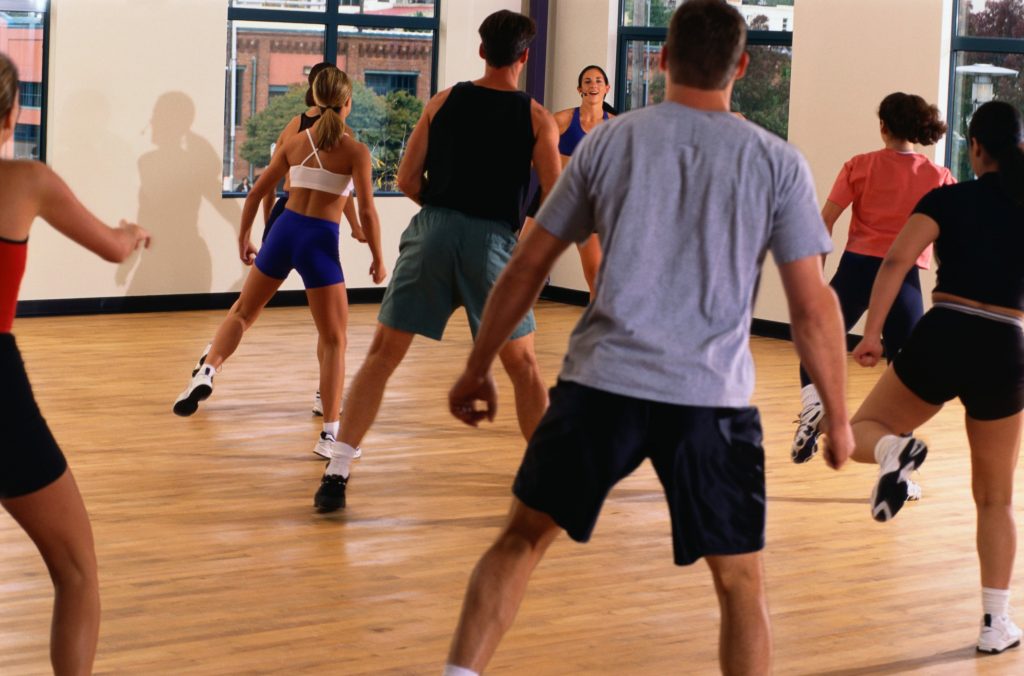 Are you thinking about taking your fitness studio to the next level by offering a number of different group classes or by expanding your current class offerings? Many studio owners have found that group classes can be an excellent way of gaining and keeping new clients. However, in order for this method of increasing studio memberships to work, studios have to be effective in marketing and promoting classes to current, past and future clientele. After all, you can't run a class without people in it!
Here are some tips on how to utilize group classes as a way to improve your studio's attendance and retention rates:
Offer Group Discounts on Class Packs or Memberships
You can take full advantage of the corporate wellness trend by offering membership discounts to employees of local businesses. Many businesses are jumping into these kinds of programs because they promote employee health and wellness; meaning employees are healthier and less likely to miss work. Since many people enjoy working out in groups, you can use a corporate wellness partnership to your advantage by encouraging employees of area businesses to take your classes together.
Alternatively, you can partner with other studios in your area that offer different types of classes than your studio does. For instance, perhaps your studio offers Zumba, while a neighboring studio offers martial arts. You can offer discounts or a free trial to the martial arts studio members, while the martial arts studio offers the same deal for your members. These kinds of partnerships are useful because they promote your studio's values while marketing to potential clients who are more likely to become repeat clients.
Create an Online Community
Just about everyone wants to feel like they are a part of a community. In fact, many fitness studio owners have found that their clients are more likely to continue coming when they feel as if they are a part of a larger community. Group classes can help in building that community, but stepping out and extending that sense of community outside of the studio can really help your clients feel as if they belong. Creating and maintaining an online community can play a huge part in building your studio's culture.
Private social media groups are a great way to build community, as they maintain member's privacy while they are online. Utilizing private Facebook groups can help you to announce upcoming events at the studio, impart nutrition advice, share tips and tricks and more. You should also encourage your clients to share encouragement, tips or success stories to help motivate the other members of your studio. Remember, people use social media to interact with one another, so use your online community to interact with your clients and to encourage them to interact with one another. Building that sense of community will help to get those clients to continue coming in, taking classes and staying motivated.
Build a Goal-Based Rewards Program
Using a goal-based rewards program can be a successful way of marketing and promoting your studio's classes. For instance, you can run a promotion that encourages clients to visit as many different types of classes as possible, with a prize or gift given to those who meet the challenge. Or you can offer some type of reward to clients who meet a particular goal the studio sets.
Offering a defined goal and tying a reward to it can motivate clients to step outside of their usual routines and try out new things. This can also help clients to discover just how the new class or classes could help them to achieve their personal fitness goals.
Offer Referral Rewards
Positive word of mouth reviews of your studio are an extremely effective advertising tool. When your clients are satisfied, they are more likely to recommend your services to their friends and family members. A potential client sitting on the fence about going to your studio will be more likely to come if they already know a faithful and happy member of your studio. They may feel more comfortable going to a class when they already know someone in it.
By offering your current clients an incentive to invite their friends and combining that with an offer for the clients being referred to your studio, you make it more likely that those referrals will sign up and stay.
Promotions and Rewards are the Key
Consistently marketing your studio's class offerings and tying those offerings into rewards, discounts and packages will allow you to maintain the attendance and retention goals that keep your classes running. The tools provided to you by WellnessLiving can help you to successfully set up and run the marketing campaign and rewards systems you need to promote your studio's group classes.
If you're interested in finding more about how WellnessLiving can help streamline your business operations while saving you money every month in unnecessary software and credit card fees, click here to get your free demo or call us at 1-888-668-7728 today.