Mar 02 2020, 9:00 AM
3 Reasons Why You Should Sell Gym Merchandise & 6 Steps to Get Started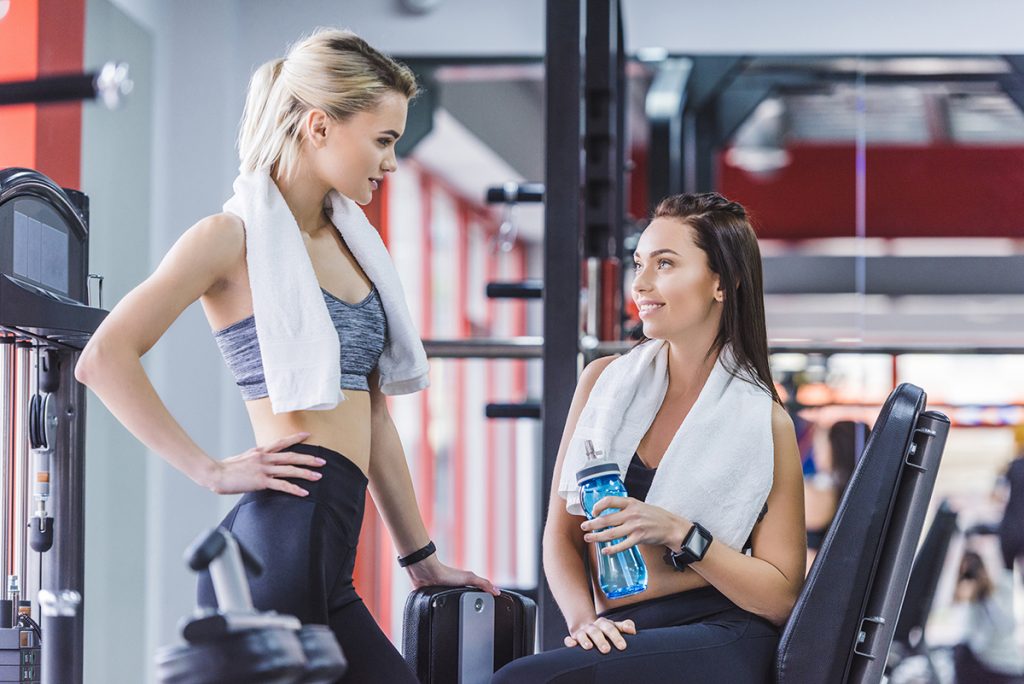 If you've been searching for a unique way to boost your business, consider selling gym merchandise! It's a great strategy to leverage your existing loyal customers and increase their spending at your gym.
What exactly do we mean by gym merchandise? What can you offer?
To get started, you could sell anything from branded apparel to protein bars to earbuds – the sky's the limit! You could even rent out locks and lockers if you that's viable for your location.
Overall, offering your members the opportunity to buy what they need benefits your brand, your business, and your bottom line.
3 Reasons to Sell Gym Merchandise
Not really sure if investing in gym merchandising is right for you? Let's delve a little deeper in the potential benefits:
1. Increase your revenue
This is simple math: more sales (of any kind) mean more revenue. If margins are a concern, keep in mind that industry standard dictates an 100% mark-up. This ensures that you make a healthy profit on each item you sell. If an item isn't moving, it also gives you some wiggle room to lower the price and clear out your inventory.
So, even with a conservative start, you need to get a feel for what your members want. Offer items with a range of price tags, get an idea of what price point sells best and then go from there.
You might be tempted to focus big-ticket items (think expensive apparel) but volume is often where you can make the most money (especially at first!). For example, you might need to sell five small items to make the same profit you'd make selling one large item. In this case, small items such as gym towels and water bottles, would be a lot easier to market to your gym-goers than bigger investments such as branded equipment.
Selling gym merchandise is a sure way to increase revenue, but it means taking a good look at your offering and your strategy and adjusting as needed. And once you get it just right, you'll find that will benefit your brand recognition too.
2. Get better brand recognition
Can you think of a more exciting way to get your name out there than FREE advertisement?
Think about this: You buy a water bottle and brand it for a total cost of $10. You sell that branded water bottle for $20 (you're now up $10 on your investment). Your members use that water bottle on their daily commute, exposing your brand to thousands of potential new customers. Amazing right?
That is how you do brand recognition! Selling gym merchandise allows you to grow your customer base by marketing your brand through your loyal members.
3. Offer more to value your members
Yes, gym merchandise will make you more money. But it's also a convenience for your members. Here, we call that a double-win.
Imagine this: you get ready on an early morning and head to the gym. When you get there, you realize that you've forgotten your headphones at home. You're left with a choice. Either drive home to retrieve your gym necessity or complete your favorite workout without it.
Now imagine that your gym has a retail space where you can replace that item and carry on with your planned workout without disrupting your calendar. Pretty nice right?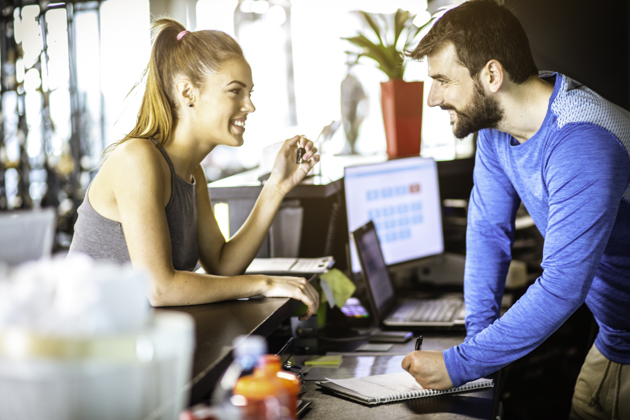 Convenience has a price and most people are OK with that!
By offering items that could make someone's day easier, you're scoring points with your members. You build loyalty and a strong community when you provide a service that fulfills your customers' needs.
Have we got you convinced yet? Great! Read on to learn how to get started.
How to Start Selling Gym Merchandise
To start to sell gym merchandise, take it step by step:
1. Consider your brand
Brand is a key element when adding merchandise to your mix. Your brand is what your members recognize and are loyal to. Don't confuse them or dilute your brand by selling items that don't align with what your members associate with your business.
What's your gym all about? For example, if you run a prestigious gym in a fancy neighborhood, then your members are most likely looking for higher end items. So in this case, instead of branded plastic bottles, maybe your clients would prefer stainless steel. On the other hand, if you run a trendy spot in the heart of downtown, maybe your clients would prefer convenience over everything else.
Additionally, be sure to add your logo or gym name to as much merchandise as you can. You definitely want to capitalize on each sale by achieving that free advertising. Brand recognition is crucial to your marketing strategy, and selling gym merchandise is a great way to get your name out there!
On the other hand, we encourage you to be mindful of your logo usage. Nobody wants to feel like a walking billboard, so plastering your logo loudly across everything is not the answer. You want to include your logo or name in a tasteful manner so that it's subtle and appealing. It may be worth it for you to invest in a designer to help you arrange your logo on your products to make them aesthetically pleasing.
2. Choose and design your products
This one can be a bit tricky. How do you know what will resonate with your members? One simple trick: appeal to a broad market! Start by offering items like branded socks, water bottles or hats. These items are unisex and don't need a huge range of sizes, making them an easy sell with a large potential customer base.
Now comes the design part. We know that brand is important, so design your gym merchandise with your brand in mind. There's no pressure here. Keeping it simple with just your logo or name is a great start. Don't overthink this. You can always evolve your style once you establish what works.
Once you've chosen your products and looked at design, it's time to start ordering.
3. Source locally
You know what you want to sell, but where do you start?
Look local! Is there a local supplier you can use to provide your gym merchandise? This isn't always possible, of course, but invest in your community whenever you can.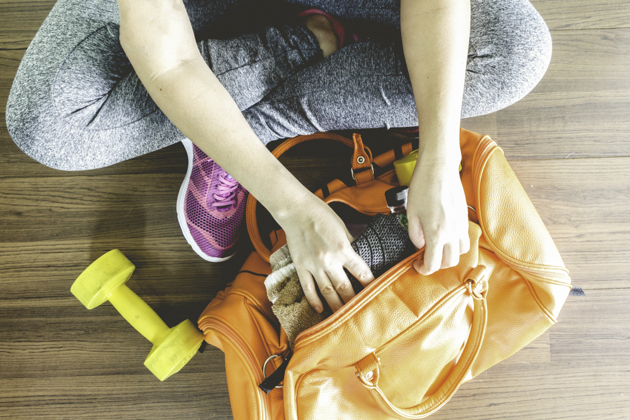 People like to support local businesses, so this will appeal to your members. Look for affordable local providers who align with your brand and your beliefs.
It doesn't hurt to have local allies as well. Developing relationships with businesses in your community could lead to co-branding, sponsored events or even partnerships down the road.
4. Design a winning set up
After setting up inventory, you need to look into the physical set up.
Take advantage of your gym's front desk and the cash register set-up for last-minute sales. Your members are most likely to make purchases as they are headed in or out of the gym.
When gym-goers first come in, that's when they're most likely to pick up a pair of headphones or a water bottle if they forgot theirs at home. Make sure to have workout-must-haves situated and displayed at the entrance!
Once members finish their workout, that's when they're most likely to pick up something to eat. So set up an enticing display of healthy snacks and water bottles near the exit.
5. Get online
Consider opening an online store! One advantage to this approach is that it means that you can limit your inventory. You don't have to carry the physical merchandise, so you save yourself the initial investment. This also means that you will not have to put slow-moving items on sale, lowering your profit margin.
Another advantage of an online store is that it saves time for you and for your members. Because you don't physically have the stock, you don't have to sort, price or merchandise it.
We're a busy culture and often members rush in and rush out, fitting a workout in their schedule whenever they can. Because of this, we often shop online and after regular retail hours.
6. Get mobile
Mobile is kind of like the online store's older sister! While many are still using desktop computers to get online, the shift to mobile business is growing every day. Consumers are shopping on their phones wherever they go, so it's a sales opportunity not to miss out on.
Not a techie? Not a problem!
Our WellnessLiving gym software can help you get on trend with our Achieve Client App, a branded mobile app that your members can download to manage their schedule at your gym and use to browse your online store. Being mobile accessible is also another way to offer convenience to your members. They will appreciate that you're in the now, offering a way to shop while they're on the go.
Simplify your life – and your member experience – by setting up an app with our gym software to manage it all for you!
Ready to get started?
Any way you look at it, selling gym merchandise is a great way to increase your revenue, get better brand recognition and offer more value to your members.
At WellnessLiving, our gym software has the tools to take your business up a notch! We're the all-in-one gym software trusted by wellness businesses worldwide. This gym software takes care of your daily operations, such as booking staff and clients, customer reviews, rewards programs, and much more!
Ready to stand out with the right gym software? Book a free, no-commitment demo and boost your business today.