Dec 24 2020, 9:00 AM
7 Software Tools for 2021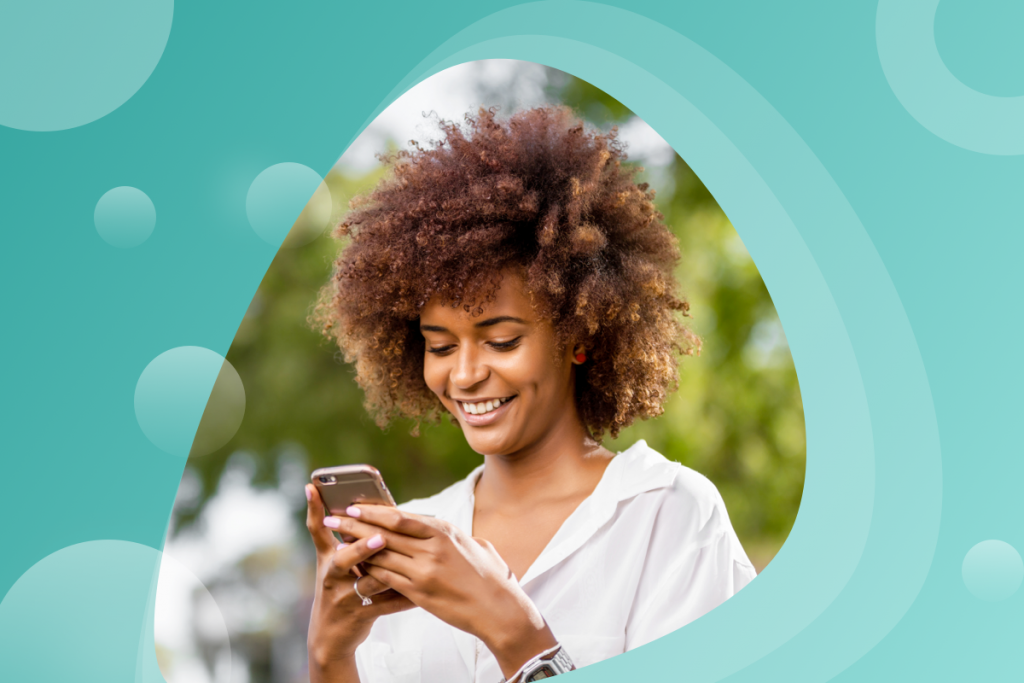 What a year it's been! COVID-19 has had such a big impact on the fitness industry this year with forced closures, going online, adapting your business model, and reopening. Having to pivot this year has taught us about all the tools we need to succeed and WellnessLiving customers are using our all-in-one software to help!
Get started on the road to a great 2021 with the right software. In this article, we'll cover seven software tools to attract clients, build your brand, and take your business to new heights.
1. Booking tools
Easy booking options are a no-brainer when it comes to a business management software. Providing a simple and seamless process for your clients will reward you with a better-run business and happier clients, too!
But even before booking, clients need to register, so let's start there. With WellnessLiving, clients use our electronic waivers online, quickly and conveniently. Simplify the in-person process, too, when they swipe their finger on the app or use the signature pad to get the job done.
This is a bonus for your business, because all the information is stored in their client profile, making it easy to access when needed. Here are the ways WellnessLiving makes it easy to get clients booked in:
Online booking: It's super easy for clients to search your schedule and book through the Achieve Client App or the client portal in their profile.
Direct booking: Use the automatically generated direct booking link when you create a class or service, so students can instantly book classes from your website. Share this link through your automated marketing for maximum exposure!
Reserve with Google: This feature makes finding and booking virtual or in-person services a breeze, allowing clients to find you and reserve through web searches or Google Maps.
Website widgets: Clients can book your services right from your website or Facebook page when you install an event, schedule, or appointment widget through WellnessLiving.
BOOK-A-SPOT™: This feature lets clients conveniently book a room or their favorite equipment, so you can easily manage your class sizes and keep clients apart in the studio. When clients are at home, you can rent the equipment they need for your virtual classes.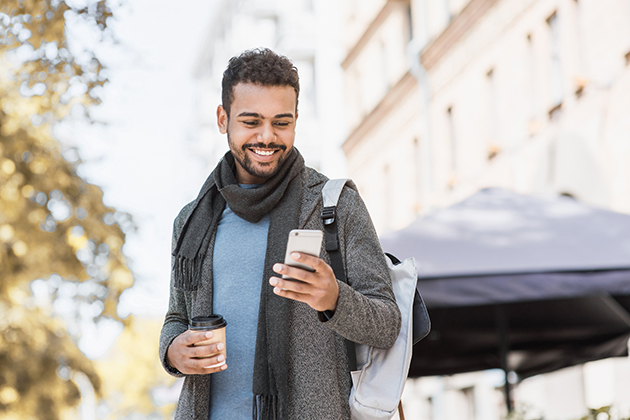 2. Check-in features
Now that your clients have made a booking, they need an easy way to check-in to their class or service—and they can do that online or in-person themselves! Here are a few of the ways that WellnessLiving makes check-ins seamless:
Remote check-in from any device through the Achieve Client App.
Allow access from anywhere using the Self Check-In Web App.
When checking in at your business, clients can use their ID tag to speed up the process.
3. Automating marketing suite
Does your booking software include a marketing component? Ours does! No more spending precious time putting flyers up at your studio or contacting clients about your offers in person. WellnessLiving's automated marketing suite is an effective way for you to connect with your community. Customize your messages to communicate with your loyal clientele or attract brand new ones with:
Email: Email marketing is a revenue generator, raising $38 for every dollar spent, so get in on that! Automatically send emails to promote a new class, service, or promotion, send links to your blog, and offer direct booking options. You can also track opened, unopened, and bounced emails, so you know exactly who's getting the message.
SMS or push notifications: Texting and sending notifications means a direct link to stay in touch, send class and appointment reminders, promote your offers, or win back clients who haven't visited you in a while. You can even notify clients when memberships are expiring and it's time to renew!
Direct mail postcards: Deliver a unique, personal touch with WellnessLiving's direct mail postcards. Choose a custom design to congratulate them on a milestone class (like their first or 100th), wish them a happy birthday, or motivate them to renew their membership with an exclusive discount or offer!
4. Mobile apps
We're all on our phones these days, so connect with your clients online with WellnessLiving's Achieve Client App and Elevate Staff App. You, your staff, and your clients can access your business from any device! Here's a closer look at our first-class apps and what they offer:
Elevate Staff App: Keep your staff organized, happy, and productive, all from one central location! Our staff app simplifies managing staff schedules, schedule changes, and substitutions so your team saves time. Staff can also book clients, update client profiles, host virtual classes, track attendance history, monitor payment details, and more – it does it all!
Achieve Client App: It's never been more important to stay connected and engage with your clients. Our branded app keeps you top of mind and distinct from your competition with custom colors, fonts, and images. It also lets clients easily manage their accounts, view your schedule, book and pay for classes and appointments, and make purchases right from your mobile store. They can also quickly write reviews about your business and earn loyalty points for booking a class, referring a friend, leaving a review, and more. Your clients will love our app—it's the complete package!
5. Virtual tools
The fitness landscape has changed so much this year. You've pivoted to include an online model, but you need the best tools to take your business online! WellnessLiving's online tools —Zoom integration and FitVID on Demand—will help you go pro. Here is what you need to know about these dynamic features:
Zoom integration: WellnessLiving integrates Zoom right into the software, making it easy to set up and schedule your virtual services, invite clients to join, and send reminders before class. You can track payments and attendance in to addition to granting access via the Zoom waiting room, so clients only join after they register.
FitVID on Demand: Upload and store your videos right into WellnessLiving by creating a video library. Allow 24-hour access after a virtual class, sort based on level, length, or class type, and build your brand by avoiding third-party platforms like Facebook or YouTube.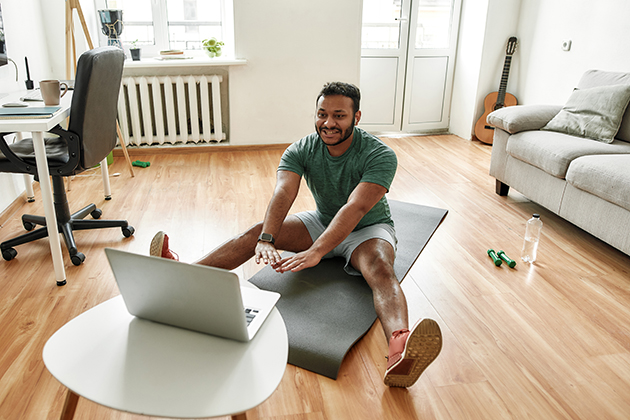 6. Customer reviews feature
Customer reviews, testimonials, and transformations—that's how you get your fitness business noticed! Get your clients helping out with WellnessLiving's customer reviews feature! How does it work? It's simple:
Make it easy for clients to find and leave a review on Google My Business, Facebook, your WellnessLiving business directory, or other review websites.
Send clients a request to leave a review or rate your services with an email, text, or push notification.
Manage the reviews! Receiving notifications as they come in, means you can quickly respond to new reviews and flag inappropriate ones. You can also choose to highlight your favorites on your Facebook page or website for even more attention.
7. Loyalty rewards program
Your business management software needs a loyalty rewards program to boost engagement, connect with your clients, and show them you care. It's all up to you how clients can earn points (booking virtual or in-person classes, referring a friend, making certain purchases, leaving a review, sharing their experience on social media, and more). What else is great about WellnessLiving's loyalty rewards program?
Clients earn points, track their progress, and redeem for rewards, right in your client app.
You decide on the prizes, including free, on-demand videos, discounts on memberships, or merchandise, and custom prizes.
Staff can monitor client accounts, reward points, and where they stand on your leaderboard.
Get insight on client spending, what motivates them, and their level of engagement, so you can market to them better and address their needs.
Make 2021 your best year yet
Get the tools you need to make the next year a great one! Build your business with features like easy booking and check-in, automated marketing, mobile apps, virtual tools, more reviews, and a loyalty rewards program. These tools will take your business from good to great next year!
At WellnessLiving, we're the experts. Book a no-commitment demo today to learn about all the ways WellnessLiving can help manage your business.