Aug 15 2019, 2:11 PM
How to Start a Personal Training Business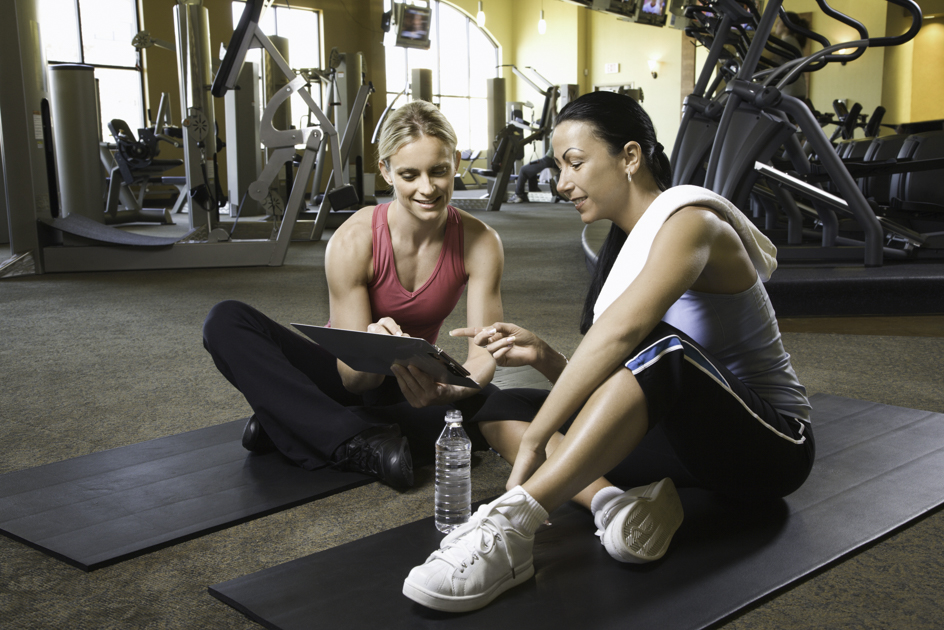 Thinking of starting your own personal training business? Let us be your guide through this exciting process!
Becoming an independent personal trainer has several advantages. First, you have the rare opportunity to do what you love every day! Not many people can say that they enjoy waking up every morning to go to work, but with your new personal training business, you can! Plus, not only are you doing something that you have a passion for, but you're also helping people in the process. This profession gives you the chance to connect with people on a personable basis and help change their lives for the better. There's nothing more satisfying than the knowledge that you helped someone reach their goals. Second, as a personal trainer, you're your own boss! You have the ability to pick your own office space, choose your clients, and set your own schedule!
The benefits of starting this journey are plentiful, so let's get down to it!
7 Steps to Starting Your Own Personal Training Business
This may seem like an overwhelming process, but we've broken it down into achievable goals with our step by step guide! Kick start your business with our seven vital steps!
1. Choose your specialty
The first tip to help you on your path to success, is to decide what type of trainer you'd like to be. Once you narrow it down to your specialty, you'll be able to build your sense of credibility and your clientele.
Which area do you see yourself excelling in? Is it yoga, Pilates, fitness or perhaps a combination? Narrowing down your services will allow you to establish yourself as an expert in that specific type of workout. People would much rather go to someone who knows a lot of information and has a great deal of experience in one area, rather than someone who is just a general trainer. In this way, you will stand out from the competition and attract more clients.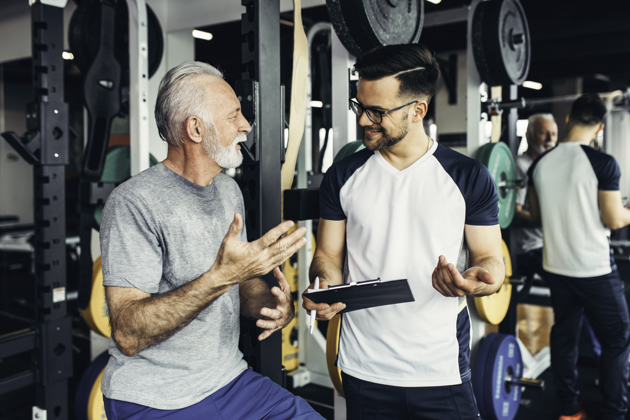 In addition to choosing your field, decide the types of clients you'd like to work with. Would you like to focus on people who want to lose weight, seniors, or maybe athletes? Many fear that this may have an adverse affect by limiting their number of clients, but this is actually how you'll increase your popularity. For instance, if you market yourself as a yoga trainer specialized in helping senior citizens, you'll become known in your community as the only trainer who is specialized in this area! The more specific the better!
2. Become certified
Now that you've chosen your area of expertise, it's time to get certified. This will help you gain the knowledge needed to truly help your clients and increase your credibility.
Get your personal trainer fitness certification through organizations such as Aerobic and Fitness Association of America, American Council on Exercise, or National Strength and Conditioning Council. You will learn everything you need to know from helpful exercise techniques, to health and nutrition tips. This will also help build your clients' trust in your personal training business.
CPR and first aid training are also very important to have as an independent personal trainer. Your clients' safety and well being should be your first priority. In the event of an emergency, it's vital to take the necessary steps to ensure that their health is not compromised. With the help of a fitness certification organization, you can start your training. The proper certification and training will put your clients' minds at ease and assure them that they're in good hands.
And don't stop learning! It's important to always take workshops and courses to gain more knowledge and evolve as a trainer. This way you'll bring more to the table and evolve with your clients. This is a growing journey for you too!
3. Get insured
In addition to your clients' safety, you have to think about your well being too! Protect yourself and get insured, since your livelihood is based on your health and fitness ability.
When running a personal training business, it's necessary to make sure that you're always in good health and in peak condition. Without insurance, falling sick will lead to a loss of money and time. Even worse, if you get injured while on the job, it could cost you your business depending on the severity of the accident.
Insurance will give you peace of mind in knowing that you will be taken care of, so you can get back to running your personal training business. This investment is definitely worth your while.
4. Purchase the necessary equipment
Being a professional personal trainer means that you should also invest in the necessary equipment based on your chosen specialty. Give your clients a proper experience, and choose workout gear and other necessities that will help them shine!
In order for you clients to achieve the best results possible, they must have access to certain resources. For example, imagine if you were a boxing trainer and you couldn't supply your clientele with boxing gloves, pads, or a helmet. This would immediately drop your sense of credibility and would prove for a very ineffective training session.
Depending on your niche, purchase the essentials to help your clients excel and get into the best shape of their lives!
5. Register your personal training business
Now that you have the knowledge and tools, make it official by registering your personal training business! This documentation will boost your credibility and protect you as a business owner.
It would be wise to register your business as a limited liability company. This means that you and your business are seen as two separate entities. This will protect you in the unfortunate event that you get sued by a certain client. With a limited liability company, only the assets from your business can be targeted rather than your personal assets. In this way, your home, car, and other valuables will be untouchable. A business license and other documents may be required in your area as well if clients come to your home to train.
Now that you've protected yourself, protect your business with business insurance. Business insurance is essential in case one of your clients wants to sue you for an injury or accident which took place during one of your training sessions. This helps to protect you. Speak to a lawyer and draft an agreement which your clients can sign to help keep your business out of harm's way.
The proper paperwork and documentation will ensure your business is running legally and that you can defend yourself if need be.
6. Market yourself
The next step is to market yourself so you can find prospective clients. There are several ways that you can approach this, so let's dive right in!
In this digital day and age, the internet is both a blessing and a curse. If you use it to your advantage, you can boost your popularity like never before. The first thing you should do is build your own website. Make your business known in the digital world and give people the opportunity to learn more about you. Remember to keep the focus of the website on your audience, rather than on yourself. Tell the public what you can do to help them reach their goals. If you have a handful of happy clients already, put their testimonials and pictures on your site! Real reviews are huge when it comes to increasing your popularity.
Social media is another powerful marketing tool you can use. Platforms like Instagram, Facebook, and YouTube can take your business to the next level. Engaging content is key to keeping people interested in your brand. If you can produce fresh consistent content that highlights your studio and pulls in your audience, you'll have a number of clients in no time.
Remember when we mentioned that you should narrow down your target audience? This will help you when marketing yourself, as you can reach them by studying which platforms they use most. If you wish to target millennials, consider social apps like Instagram and YouTube. If you seek a more mature clientele, use Facebook. Knowing where your audience spends their digital time, can help you connect with them more efficiently.
7. Find a management software
With multiple clients and tasks to juggle, finding a management software is key to helping you stay on top of everything. You're in luck because we're experts in this area!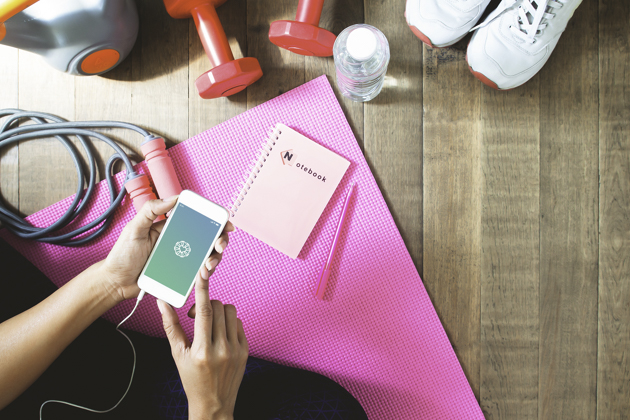 WellnessLiving is an all in one business management solution for over 7.1 million clients worldwide. With our exclusive software, we can help you manage the day to day tasks and reach your business goals. For example, our Elevate Staff App can help you book classes, receive payments, sign important documents, and much more—all on your phone! This app will help streamline your business and keep all your information in one place, giving you more time to focus on your clients.
This is just the tip of the iceberg. Book a free, no-commitment demo with WellnessLiving to learn more!
To Put it Plainly…
Starting a personal training business is an exciting venture. From getting certified to the proper documentation, you now have the necessary tools to make your dream a reality!
WellnessLiving would love to be a part of your journey. In addition to our useful staff app, our all-in-one software provides you with automated marketing options, client retention programs, and much more. Ready to kick off your dream? Book your free demo now!