May 22 2020, 9:00 AM
6 Steps to Reopening Your Fitness Studio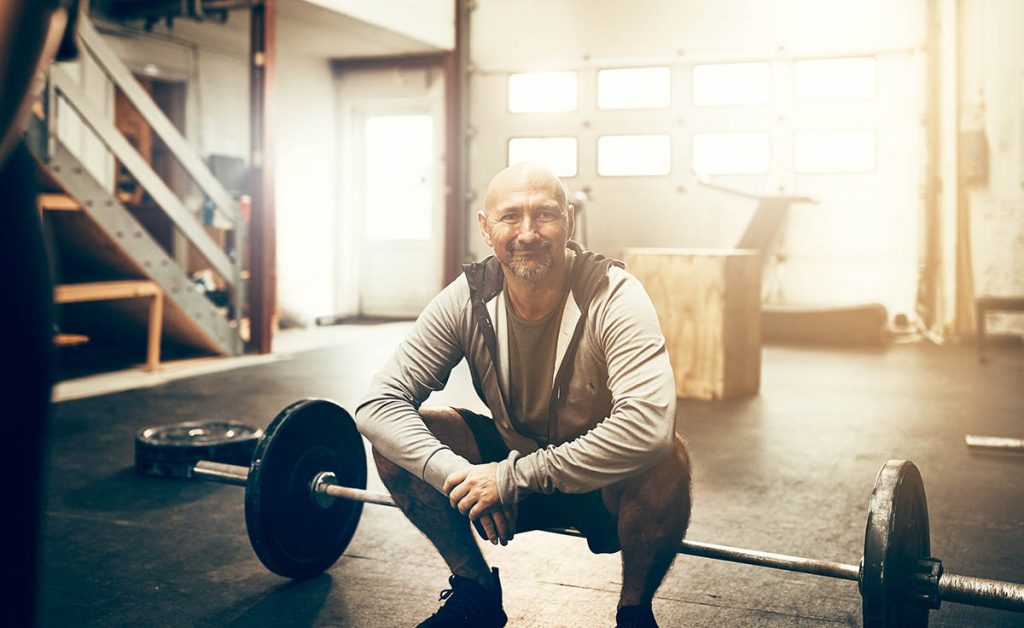 Have you put together a plan to reopen your gym or fitness studio? While businesses begin to reopen throughout North America, you need a strategy in place to keep your facilities safe. Your business will likely look like a modified version at first, so there are a number of factors you need to consider before opening your doors. Just because you're allowed to reopen doesn't mean you should rush ahead unprepared.
What do you need to do to reopen your studio? There are steps you'll need to take so that you're responsible when you do open your doors, while keeping your team and clients safe at the same time. Here are a few things to consider.
Checklist to consider before reopening
Do you work with high-risk clients like older adults or those with compromised immune systems?
Do you have enough space in your studio to maintain distance between clients?
Is your staff comfortable with coming back or do they prefer the online model?
Are your staff or clients required to wear masks?
These are the factors you need to address before you can start planning your relaunch so you can do it safely and comfortably for everyone involved. Check out our WellnessLiving Reopening Guide for the steps you need to take to reopen the right way:
1. Manage social distancing with WellnessLiving's BOOK-A-SPOT
Worried about overcrowding? Our BOOK-A-SPOT tool makes it easy for you to manage your class size and make sure everyone's safe and following the rules. While classes are limited to 10 and under, clients can reserve their spot and see the layout of your studio's rooms. They can then pick their bike or where they will be standing, so you can stagger attendees. Go a step further by laying out tape on the floor for training sessions and workout spaces to keep people apart. When you take these steps, you give your clients peace of mind that they can rejoin your community safely as you welcome them back to your studio!
2. Encourage online booking and purchases
Keep your front desk traffic to a minimum with WellnessLiving's Achieve Client App. This easy-to-use feature makes it quick and convenient for guests to book classes and make purchases from any device, anywhere, at any time. They can easily sign up and pay, without overcrowding your front desk area and getting too close to one another.
3. Make communication a top priority
Keep the lines of communication open with your clients! Send updates using SMS and push notifications so they stay up to speed on the latest safety measures you're taking, reopening details and what changes you've made to your business. Include your team in all communication, too. Consistency is key so you all need to be on the same page! And market your message! Include info for the public about the health and safety precautions you've added so it's clear that you're taking extra steps to keep everyone safe and healthy.
4. Allow for time between classes
With hygiene and sanitization playing such an important role, you'll need to schedule your classes to allow for enough time to properly clean, disinfect and refresh any stations that need it before the next class. Consider the time it takes for people to exit and enter and stagger your classes to allow for the time and space you need to keep people as far apart as you can.
5. Continue to stream classes
You've had to adapt to survive the pandemic and your business may never look the same. The truth is most of us now enjoy the convenience and flexibility of training from home and will want to continue to do so! From parents looking to fit in a quick workout or that client who isn't ready to leave home, virtual classes, on-demand services and online coaching will continue to benefit your business. Not only is it a revenue source, but it provides a much-needed service for your clients and offers your staff an option to work from home.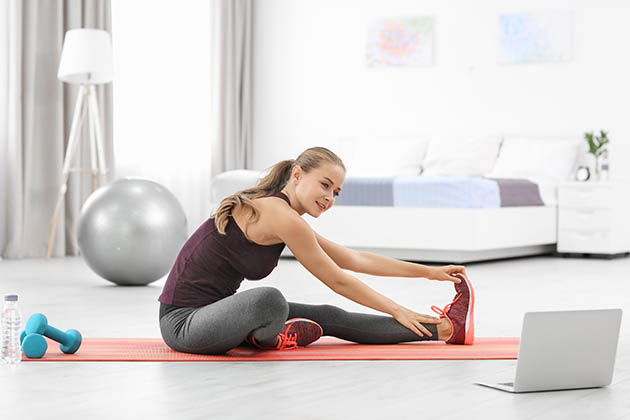 At WellnessLiving, our built-in Zoom integration allows you to easily set up virtual classes, invite clients to book, and send them a link join your class or session, all within the software. From there, you can then upload and store your recorded videos to FitVID on Demand and grant special access so clients can view your content whenever and wherever they want!
6. Update your waivers and insurance
Are you legally set to reopen your business? Limit your risk and set yourself up for success by double-checking with your insurance company to make sure everything is the way it should be. Do clients need to sign a special liability waiver before they return to your studio? Have you covered all the bases for health and safety? Start off knowing your risks and limiting them by making sure you're insured and covered to reopen your fitness studio.
Stay Flexible
COVID-19 has changed the way we think about business and the ways we're allowed to operate – and there may be more changes to come, as we navigate reopening through a pandemic for the first time. But you'll still want to stay flexible! In the coming months, you may have to close your physical location, focus on your online classes and re-evaluate your business model again.
You've come this far, so reopening your fitness studio will be a breeze when you follow our guide. WellnessLiving's all-in-one software is completely by your side every step of the way! From managing class sizes with BOOK-A-SPOT and communicating with clients using automated marketing, WellnessLiving has everything you need to grow your business. Book a no-commitment demo to learn more!

Get Access To
Why Your Yoga Studio Needs a Loyalty Rewards Music
I'm already a WellnessLiving Customer
Getting your information.
Please Wait…