May 25 2017, 3:52 PM
Streamline Your Front Desk by Facilitating Client Online Booking and Check-in at Your Fitness Studio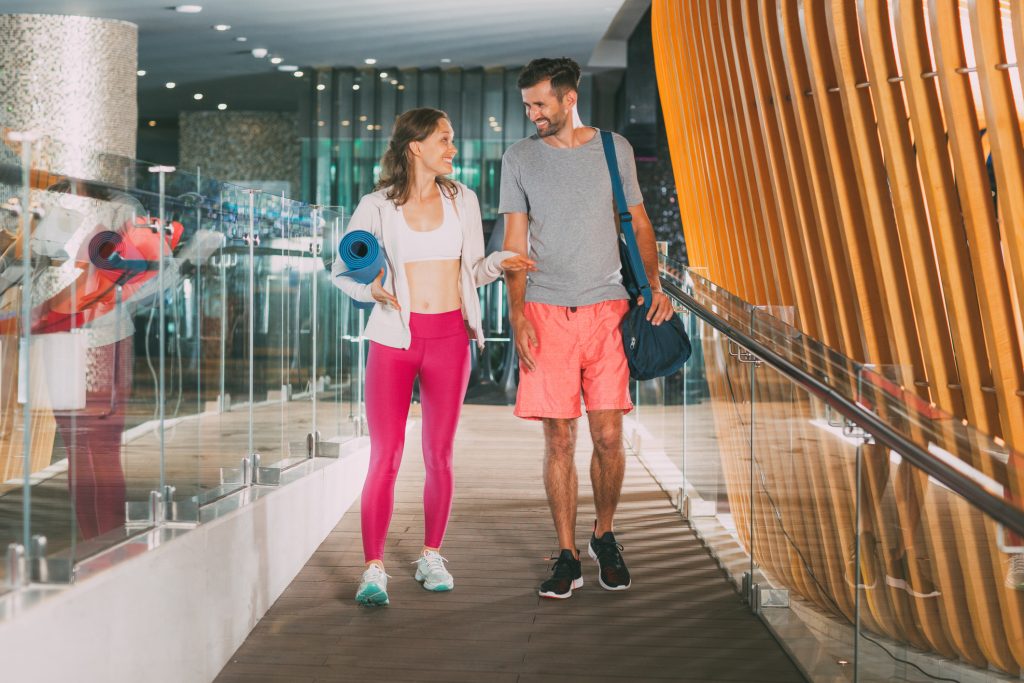 It's 7am, and you walk into your studio, ready to start the day. As soon as you enter the lobby, you're hit by a whirlwind of activity – the phone is ringing, 5 people are waiting to check in and pay for their class, and it looks like you're down an instructor, judging by the group of 15 women with yoga mats loitering outside Studio B. Total chaos – but it's just another day in the life for you, right?
Well, we're here to tell you that it doesn't have to be.
How to Make Sense of Front Desk Chaos
In this day and age, there are no more excuses for relying on outdated technology to run your business. Gone are the days of jumping between Excel spreadsheets and old school Quickbooks queries to check on the status of your members and their class registrations when they arrive at the studio, and if your clients are still phoning in their bookings or paying in cash, they may find it retro at best – and antiquated at worst.
By choosing a yoga studio software that is tailored to the fitness industry (like WellnessLiving), you can get rid off all this front desk stress and save yourself, your staff, and your studio a lot of time and money. Equally as important, you'll be showing all your members that you care about their time and convenience by giving them the tools to make their bookings, check-ins, and payments seamless and easy. Here's what benefits the right fitness software solution can bring to you:
Online Booking
Get rid of the stress of juggling schedules, member profiles, attendance caps, and availability hours by putting the booking power in the hands of your customers. A well-equipped studio management software will provide you with widgets for your website, Facebook page, and even directory listings that integrate with your studio database to make online booking painless and easy. With the fully responsive widgets your members can schedule a class from anywhere, on any device – even through the fully customizable apps that your studio can build for yourself, right from the back end! Once your client makes a booking, the system will automatically update their membership credits, the class attendance list, wait lists, and more instantaneously and automatically!
Self Check In (Bonus: And Self Registration!)
Everyone knows to anticipate the hourly pre-class rush in the studio – and we know that during peak times it can really be a nightmare! But you can take some of the strain off of yourself and your staff by allowing your members to check themselves into their class. With the right management platform and a simple tablet setup, members can use their usernames and passwords, or even a scannable card, to check in all on their own. (Bonus: a true all-in-one fitness management solution will allow for new members to register themselves right from your website – does yours?)
Automated Billing & No More Uncomfortable Calls to Clients Requesting Updated Credit Cards
With the availability of so many different payment methods in 2017 – like credit, debit, tap, ApplePay, and Google Wallet (just to name a few) – less and less people are carrying cash, and they are doing so in smaller and smaller amounts. So why would you run the risks involved and accept it at your studio? The right fitness business management software will be able to not only process your payments, but will also be able to setup automated pay schedules based on your membership packages with alerts for you and your clients on upcoming charges, membership and credit card expiry dates, and more.
With WellnessLiving, you have the option to use their Credit Card Automatic Updater service, or CAU. CAU is a very important tool that most studio owners with recurring billing use to keep their projected revenues uninterrupted and accurate. CAU automatically, transparently, and securely updates your client's credit card information that you have saved for their membership fees right in their WellnessLiving profile. Updates might include an expiring credit card, or new information received with a new credit card. Neither you nor your staff will have to contact your clients to have that uncomfortable conversation about a monthly payment failing, which could potentially result in membership cancellation.
For your peace of mind, CAU is directly integrated to Visa and MasterCard's customer database and securely retrieves your client's new and/or updated credit card information before automatically adding it to their WellnessLiving profile.
With automated payments and a CAU, you can say goodbye to scrambling for payment profiles and calling lapsed members for a renewal notice!
Now, Can You Imagine the (WellnessLiving) Difference?
When you take the away the pre-class crush of people trying to pay for a session or use their credits, and combine it with members making their own online bookings and checking in without assistance… What's left? The answer is a clear, streamlined front desk that can now serve customers with real concerns or questions quickly and efficiently, with minimal wait time and sell more! It may be hard to imagine the scene (especially after long-term exposure to the stereotypical controlled chaos that is a fitness studio), but an investment in proper studio management software can make this dream a reality.
If you're interested in finding more about how WellnessLiving can help streamline your business operations while saving you money every month in unnecessary software and credit card fees, click here to get your free demo or call us at 1-888-668-7728 today.