Jul 12 2018, 3:41 PM
Using Data to Improve Workouts and Profits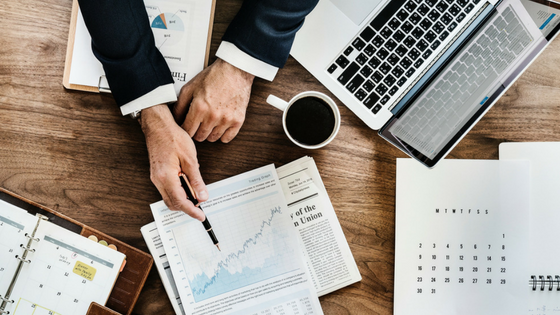 Data is being used in new ways every day. The more data that can be collected, the more trends that can be discovered, and the better decisions that can be made benefit individuals that want to get the strongest results from their workout, and businesses that want to get the strongest results for their dollar.
Collect meaningful data, interpret it objectively, and use your findings to drive decisions and improvements – for your body or your business.
Data for Fit Individuals
The fitness industry is using data in new and cool ways. Individuals can access the information they need to optimize their workouts, bodies, and health.
For instance, we've seen the Fitbit that tracks heart rates and steps. This is valuable information that is both informative and motivating (get those 10,000 steps!). There are applications that track similar information for strength routines, weight-loss programs, and cardio programs. Using this information, individuals can watch their progression over time.
Gym-goers also benefit from having access to data provided by other people and businesses. For example, if a fitness-based weight loss program has been used by thousands of people, and the results show that it is superior to other programs, an individual can save substantial time by choosing that superior workout.
Data for Fitness Professionals
Data is being used to improve health clubs and other businesses that run the fitness industry. By tracking the time of day customers workout most, class attendance over time, and machine maintenance, you are able to make decisions on how to allocate employees, what classes to schedule and when, and how to forecast maintenance costs.
Specific statistics from WellnessLiving will help your business on the back-end as well. Sales numbers can justify which marketing campaigns should be funded. Human Resources can optimize training programs and benefits packages. Personal trainers can determine demographics and trends for returning clients.
Everyone can benefit from more data. The challenge is collecting data, making sense of the data, and implementing improvements. This can be done by data analytics experts, or managed by our software.
Use Data to Improve Your Business
WellnessLiving's monthly subscription includes data collection and reporting along with many other features and services for fitness and wellness businesses. We are leaders in providing these front and back-end services so that businesses can make better decisions and ultimately make more money. Request a demo today.