Apr 02 2021, 9:00 AM
Virtual Gym 101: Your Guide for Running an Online Gym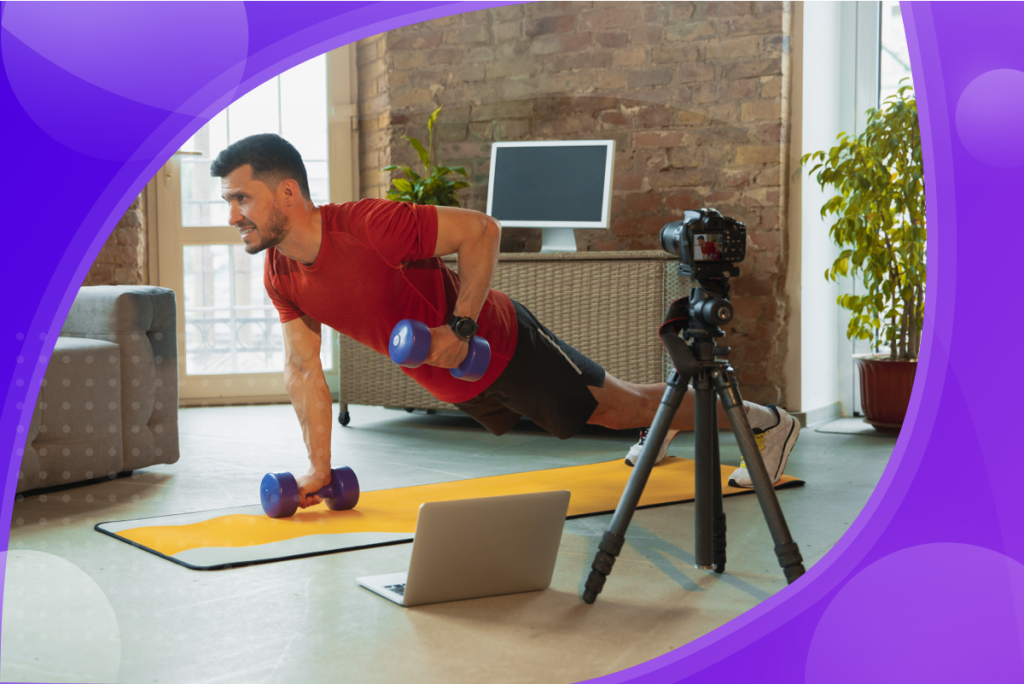 In 2020, gyms and fitness studios everywhere pivoted online. According to an 84-page ClubIntel report based on responses from operators who represent 7,300 health and fitness facilities around the world, 72% of fitness business owners are now offering on-demand and livestream classes to their members. Moving your business online is much more than streaming your classes on Zoom. Your virtual gym needs to provide additional value to your members to stand apart from other at-home workouts.
Here we'll cover everything you need to know about running a high-end online gym. Let's get started…
Rent out equipment
If it's too hard to participate in your classes, people will give up, and you definitely don't want that. While your clients are working out with you remotely, help them get set up for success. Equipment rental is a great way to stay in touch with your community. Also, make sure they have everything they need to stick with your fitness programs. Here's what you should keep in mind when you rent out gym equipment.
Give clients virtual options
A virtual gym naturally offers more flexibility and convenience—two things your clients value. In fact, research conducted by OnePoll on behalf of AI fitness and lifestyle app Freeletics, found that 72% of people surveyed feel that it's easier than ever to maintain their fitness routines by working out from home. Variety in your virtual gym is a value-add for clients and it's also an opportunity to gauge what your clients love most. Here are the must-have components for your online gym.
Create the best online gym experience
It doesn't just happen; great content takes some work. Here are a few of the things to consider to get your online gym to the next level.
Provide additional value to your members
It's a competitive space so keep your members motivated and remind them why they should stick with you. The more they see value in your business, the longer they'll stay loyal. Research predicts that by 2027, fitness apps will reach a value of 14.64 billion. You're going to need to stand out in that crowd, so show you're worth the investment with added value. Here are ways you can add value to get ahead of the competition:
Make sure your members know you're open
When lockdowns happen, you don't want members to become disengaged. Be there to coach them, build a community, and help them reach their fitness goals from home. Take immediate action, notifying your community about your virtual options by:
Time to run your virtual gym like a pro
Even if running an online business wassn't part of your vision when you opened your gym, it's become necessary for you to succeed. Achieve that success by renting out equipment and growing revenues, offering variety, improving your client experience, and adding value for your clients. Once you get the word out, you'll see your regulars—and a new client base—flocking through your virtual doors.
From BOOK-A-SPOT™ to Zoom integration, FitVID on Demand, and more, WellnessLiving will help manage your business and grow online gym memberships. Book a no-commitment demo to learn more today.