Apr 20 2021, 9:00 AM
7 Ways to Become an Eco-Friendly Fitness Studio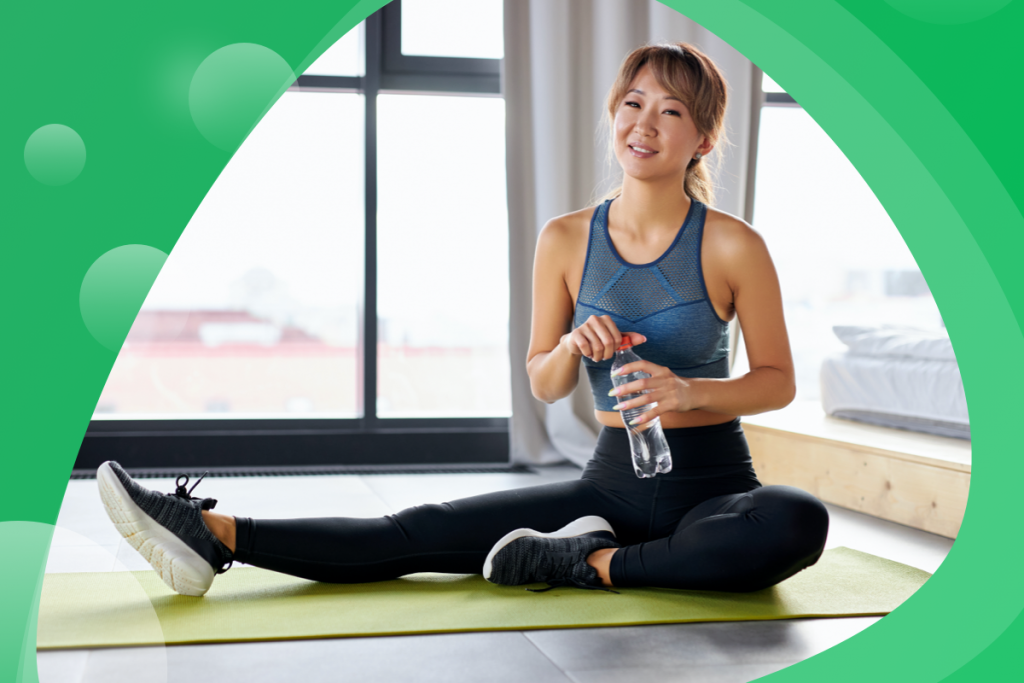 According to a Pew Research Center survey, 74% of Americans believe "the country should do whatever it takes to protect the environment." In the fitness industry, terms like "sustainability" and "going green" go hand in hand with the health-oriented mentality of many gym and fitness studio owners. As a result, they take pride in protecting the environment by reducing their carbon footprint.
With Earth Day on April 22, it's a good time to examine eco-friendly fitness studio and gym best practices. Here we run through 7 strategies to ensure your fitness studio or gym are environmentally friendly. Let's get started…
1. Choose eco-friendly cleaning products
In our post-pandemic world, cleaning is so important for gyms. Why are eco-friendly fitness studio cleaning supplies better for the planet? They're safe, biodegradable, non-toxic, and made with sustainable or recycled material. According to the EPA, conventional cleaning products commonly contain volatile organic compounds, affect indoor air quality, contribute to pollution, and impact users' health.
Improve the quality of everything at your business from paper towels to floor cleaner. By choosing non-toxic, natural cleaning supplies, you show your clients you care about the environment. The EPA's guide will help you make the best eco decisions for your fitness studio.
2. Invest in energy-efficient and eco-friendly fitness studio and gym equipment
Sustainability saves energy. Things like recycled materials can have a real impact on your business—and how it's perceived by your customers. Since rebranding Eco Gym in 2015, Paul Crane has seen it grow to an 89% usage rate, allowing him to grow to a second location.
Here are a few suggestions to swap in greener practices at your fitness studio:
Office supplies: Limit paper use, recycle toner cartridges, and reduce waste.
Equipment: Use yoga mats and accessories made from less toxic chemicals. Incorporate weights, medicine balls, and flooring containing recycled material.
Merchandise: Sell eco-friendly clothing and merch from local producers.
Energy-efficient tech: Save electricity with state-of-the-art eco-friendly fitness studio equipment. Companies like SportsArt are changing the world with self-generating, zero electricity equipment. Visit their website to calculate the savings you'll see with their equipment in your fitness studio.
3. Avoid plastic bottles, supply filtered water
Single use plastics like water bottles are an environmental no-no. With a million plastic bottles sold per minute worldwide, it's a health and environmental issue your gym needs to tackle. From leaching chemicals into the water (bad for your clients' health) to biodegrading at a very slow rate (polluting the planet), encouraging less plastic is great for your business.
Here's how to get started:
Add value and a better member experience with spring or filtered water (in glass containers or BPA-free cartons).
Check out companies like Filtrine, Kangen, and Berkey for purified water systems and touchless filling stations.
Encourage members to bring their own reusable glass or stainless-steel water bottles.
Sell branded reusable water bottles to build your brand and add revenue.
4. Make it easy to recycle
It's time to step up your recycling game. Set an example and educate your members about protecting natural resources, decreasing greenhouse gases, helping clear the landfills, and limiting energy use. According to Eco-Cycle Solutions, simply using recycled paper reduces energy use by 31% and reduces wastewater by 53%. How can you make it easier for your members and staff to recycle?
Encourage recycling at home by posting informative "how-to recycle" signage at your business.
Simplify the process at your business with separate, easily accessible bins for glass, paper, and plastic.
5. Reduce your waste
Did you know that recycling, composting, and diverting waste create 10x more jobs than disposal? Here's how your environmentally friendly fitness studio can reduce waste and cut costs.
Water consumption:

Lower your water use. Install low-flow toilets, faucets, and showerheads to save up to 2.5 gallons of water per minute.
Insulate your hot water pipes and heaters to minimize heat loss and conserve energy.
Check for leaks. Even small amounts of wasted water add up over time.

Go paperless: Go digital with your business management software. Cut down on paperwork with electronic waivers and receipts. Thinking of making a change? Check out our guide on knowing when to switch your fitness software.
Unplug: If machines are plugged in, they're using energy (even when they're off). Make it a habit to unplug computers, stereos, and machines when you aren't using them.
6. Use efficient lighting and temperature control
With long hours and a constant flow of traffic, heat and electricity can be really costly for gyms and fitness studios. Here are a few quick tricks to save the planet and your pennies:
Lighting
Temperature control
Check your ducts, making sure they're sealed and keeping air in.
Use programmable thermostats so you only pay for heating and cooling when you're there.
Change filters regularly to improve air quality and remove dust, pollen, and bacteria for a healthier experience.
Infrared heating for your sauna or heated yoga room creates "green heat," reducing dust, eliminating emissions, and saving 20-50% of traditional costs.
7. Partner with sustainable businesses
Building relationships with like-minded businesses is a win-win. You grow your reputation as an eco-friendly fitness studio and your clients get to try new products.
Partner up with local businesses like organic restaurants and smoothie or juice bars. Build a referral program to promote each other and attract new clientele. Put these partnerships to work with brand ambassador status and perks like bulk savings or commission-based agreements.
Choose partners that align with your business. Here are a few top brands leading the way to a cleaner planet:
Time to go green
From saving money to meeting consumer demand, sustainability matters. Gyms and fitness studios everywhere are going green, connecting with what matters to clients and benefitting their bottom line.
How can the right all-in-one platform help your business go green? Step it up with WellnessLiving's fitness studio software. The system lets you go paperless and automate your booking and payment processes, helping you save time and energy. How else can WellnessLiving help? Book a free, no-commitment demo today.