Mar 27 2020, 11:53 AM
How WellnessLiving Customers Are Inspiring Us Through the COVID-19 Crisis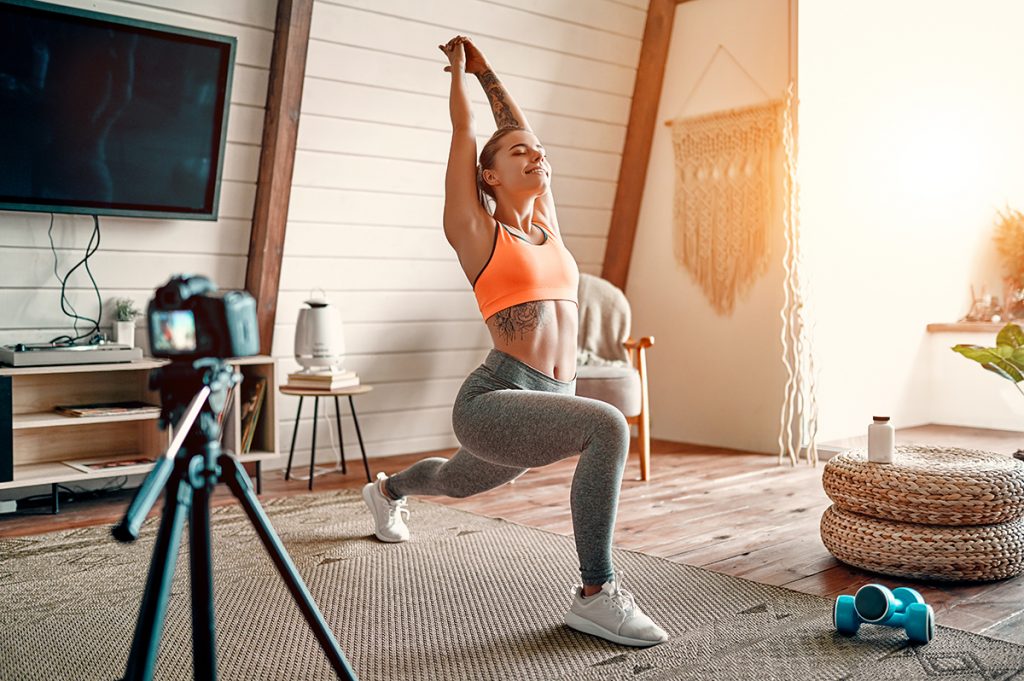 The world is in a place it's never been before – COVID-19 is extremely contagious and requires that people break their normal routine and stay home. Our WellnessLiving family of entrepreneurs is doing what they can to support and bring value to their loyal customers and staff during this trying time.
That is why to continue supporting their clientele, WellnessLiving customers are upping their virtual game by hosting online classes and using social media and automated marketing to stay connected. Basically, doing everything they can to make sure their customer base is getting what they need during this uncertain time!
Everyone is doing everything they can to get ahead of the situation! We have taken the time to review some of your virtual messaging and we're so inspired that we decided to feature some of what we found in this special edition of our blog. Here is what some of our customers are saying to their communities:
"The health of our clients and our community is our number 1 priority," – ProCore Fitness in Southlake, Texas.

"We feel it is our social responsibility to YOU, our clients, our team and the communities we serve to prevent the potential spread of COVID-19," – Fight Fitness in the Greater Toronto Area, Canada.
These kinds of heart-warming and informative messages are just what your clientele needs at this time.
Host Online Classes
Many of our customers are having tremendous success in temporarily changing their business model to go online and retain their customer base during these difficult times.
"We've made this decision to ensure that as your health professionals we do everything we can to prevent the spread of this virus to those who may be more vulnerable," said Owner/Trainer Justin Lewis from ProCore Fitness. His business made the decision to move all small group training, personal training, and nutrition coaching online and outdoors. "We feel it is our duty to do everything we can to keep you and our community safe."
The service you provide is crucial, so this method will help you stay in business when this crisis is all over! For example, Yoga Harmony Nashville is offering online virtual yoga classes with Zoom Video Conferencing for $12. Register through WellnessLiving 30 minutes before class, and one of their teachers conveniently sends an email to the class with a Zoom link and meeting ID: "Don't forget to join class 15 minutes early for some quality time with our yoga family to create a feeling of connection and love!" What an amazing way to connect with your clients before class!
Zoom Video Conferencing makes it easy to turn your online classes into a virtual experience where you can connect and charge clients for classes, just like you would if you were at your gym or studio!
Check out our blog about hosting your classes online with Zoom for details on how you can set up your own virtual classes.
Connect Through Social Media
Many of our WellnessLiving customers have upped their social media presence, too! Social media – especially Facebook and Instagram – is a great way for businesses to interact with clients. Some of our customers even share photos or videos of their clients showing up for an online class!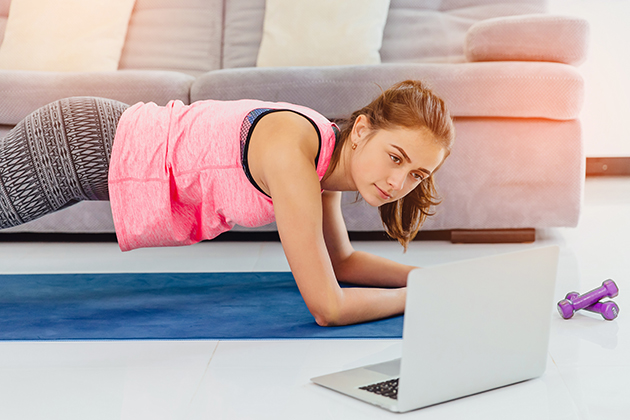 While the Absolute Health and Fitness team are offering online training and nutrition coaching, they are also bringing more joy to their clients by helping them see the light at the end of the tunnel:
"Trying to find joy in this time may be difficult but this is where you will be tested. This is where your strength will shine. This is a moment our children will remember. It's up to us to make it a good moment to the best of our ability."
This Facebook post has a reassuring message, but also helps your clients remember the value you bring to their lives.
The Mix Studios uses their social media to share feedback from clients about their amazing online classes. Here is some of what they had to say:
"I felt so motivated by seeing you and all the others in the class"

"So much more motivating than just doing a recorded DVD or online workout"

"It was so great that I didn't even have to leave my house"
The social media world is THE place to update clients on online classes, offer unique deals, lighten the mood, and even share recipes while maintaining a sense of FUN and community when everyone is stuck at home self-isolating – even if you're just checking in!
Stay Connected Regularly Through Automated Marketing
It's important that you keep your loyal clientele in the loop by communicating with them regularly. During these times it is especially important that you consistently connect with them so that they feel supported. Automated marketing is an important method for communication because it allows you to send emails, SMS (texts), and push notifications to clients.
Since everyone is stuck at home and we all have more time on our hands, it's a good idea to change your monthly newsletter into a weekly one. For a more personal touch, use the text feature to connect! Since everyone is at home and on their phones, you can be sure your clients will get the message.
Check out this message that Yoga Harmony Nashville sent out to their clients:
"I know this is a tough time but supporting our community in any and every way we can keeps us all tied together and not so distant."
Messages like this are key in supporting your clients and you would be surprised at how the positivity ripples through your community.
Online Class Prices
This whole situation is not ideal for businesses, but the reality is, people are scared to spend money. So, while it's true that some businesses are offering free services, this will be tough and is not sustainable. That is why you have to show them the value that you provide and the positive impact you have in their lives.
Do not offer your classes for free, you are still providing a very important service. During this temporary closure, you may choose to offer discounts on monthly memberships or future classes, but consider keeping the virtual classes as an option for your clients when this all blows over. It could end up being a great additional source of revenue for your business.
Remember, This Too Shall Pass
Remember WellnessLiving family, this is temporary and we're getting through this together! From offering online classes to using various mediums to stay connected with clients, our WellnessLiving customer base is doing it right by engaging the strength of their community to get through the COVID-19 crisis!
Let's end this blog post with positivity and take some advice from Hang Out Yoga:
"We continue to encourage everyone to let go of stress, anxiety, and negativity…and focus on your blessings."
Well said!