Aug 25 2020, 9:00 AM
What Training Model is Best for Your Fitness Business?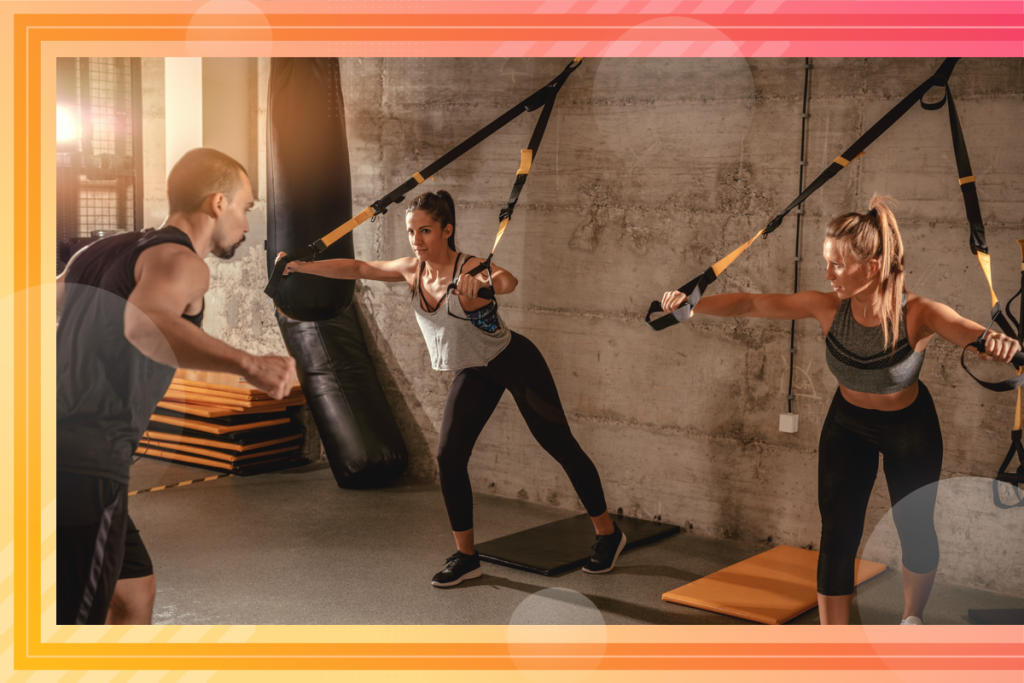 Make decisions that make sense for your fitness business! You're fully aware of how different the fitness industry looks these days: is now the time to revamp your training model? Stay relevant by looking at which training model works best for your business.
What are your options? Though we've shifted to an online/in-studio hybrid industry, the choices remain the same! There's group training, semi-private training, private training—both in-person and virtual. With gyms and fitness studios set to reopen at limited capacity, now's the perfect time to rethink and pivot your business model. We'll cover the pros and cons of each model to help you zero in on what works best for you.
Group training
In the small group training model, clients get individualized attention and guidance without paying as high as they would for a personal training session. Besides personal training a group of clients, this training model can also include yoga classes, circuit training, CrossFit, HIIT classes, military-style bootcamps, and more! Some one-hour group training sessions can get as high as 20 people or more, depending on the class type and location. You can offer classes per session or monthly memberships.
Has group training been your bread and butter? Are you wondering if this model is obsolete? Right now, group training needs to stay under 10, so is there a point in offering it at all?
Small group training was great until the competition began to heat up and people started heavily discounting their services. Before long, it was the race to the bottom and this model was no longer effective for fitness businesses like yours to make a solid living. With more customer turnover and even less money in your pocket, does this model still make sense and offer enough value to your customers? Here's a look at both sides of this argument to help you see for yourself:
Pros:
Returning to a model that's most familiar to you and your clients.
Building that community feeling with your clients coming together.
Seeing it as an opportunity to offer bring-a-friend or family deals to fill these classes and have more people give you a try.
Opportunities to take your group sessions outside!
Cons:
Lower profit margins per participant and lots of competition in the marketplace.
More challenging to manage new protocols and capacity (and the front desk, in the studio, etc.). Unless you use WellnessLiving's easy booking options, of course!
In today's climate, your clientele may be hesitant to get together even in groups of 10, so it could be a harder and less reliable sell.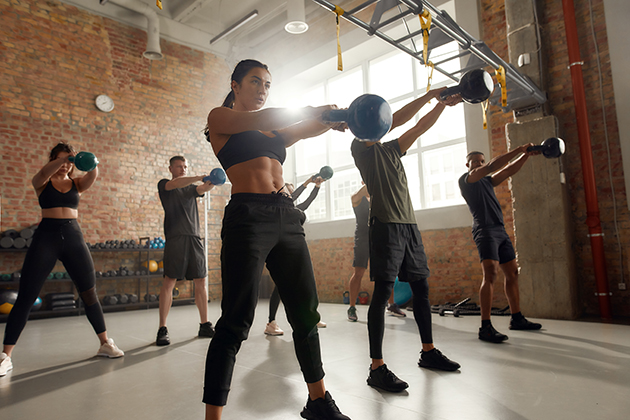 Semi-private training
This is smaller, more focused approach allows for three to four clients at a time in a 30 to 60-minute class. This type of training can offer a more customized program with an assessment and additional support. Clients here get to be a group, but also benefit from more attention from the fitness trainer! Similar to group training, you can offer a monthly membership or a pay per session structure as well.
This one's a great option as a monthly charge to keep your clients coming back for more and building that rapport that a small group brings! This may be your best bet as you reformat your training models since you get to deliver the best of both worlds with it comes to group and private training. Here are both sides of this story:
Pros:
Increased profit margins with one trainer for each small group and the opportunity to run multiple classes at the same time (as long as your space accommodates that).
Simply offer it in-studio or virtually via our Zoom integration so you can attract clients from anywhere in the world.
 A great way to promote personalized attention without compromising service as you stay on top of new health and safety protocols.
Cons:
There's again competition for these classes so you'll need to do your research and offer unique value.
Because the ratios are lower, you'll need to fill these classes to make it worth your while.
There's less flexibility for your clients without the option to drop in because of your focus on filling every spot.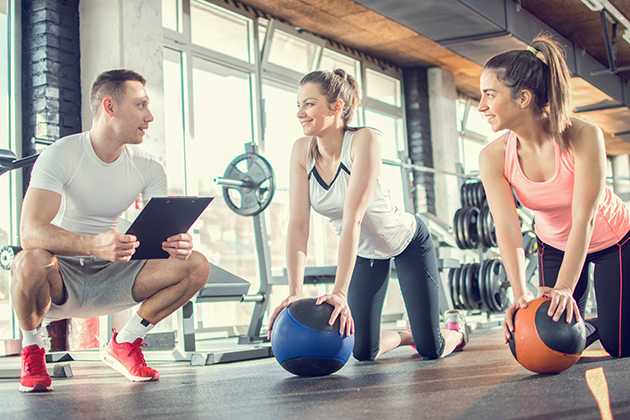 Private training
Nothing beats undivided attention from your trainer! Offer private one-to-one training sessions at your gym, the client's home, or even in a virtual setting! This option is perfect for clients with a higher budget, set on a focused approach to attaining their goals. These types of services can include an assessment and may even include nutrition advice as well. You can also have them last an hour or longer and price in 10 to 20 session packages, so your client can set goals and you can track their progress to help them achieve success! Here are a few things to consider with private training:
Pros:
You can charge a higher rate for personalized service and be more flexible with your rates to accommodate varying budgets.
You team can connect with your clients one-on-one to keep them focused and on track with custom plans and coaching.
Here's an opportunity for you to entice new clients to try your services without a group setting.
Gives you the opportunity to build a long-term relationship with clients and be there for them when they need you. You can send them anything that teaches or motivates them like videos, podcasts, blogs, or articles.
Cons:
More staff, equipment and rooms may be necessary to offer this to multiple clients at the same time in-studio. However, this is where our Achieve Client App and our BOOK-A-SPOT™ feature can come in handy!
Because of the larger investment for the client, there may be a longer sales cycle, so it's a longer wait for a larger payoff. It is wise to offer monthly retainer packages based on sessions to get clients to commit.
It's a bigger loss to your bottom line when someone cancels because you are losing 100% of the expected income for that session.
It may be hard to raise your prices, but if you have a lot of clients it won't be too difficult to make a profit.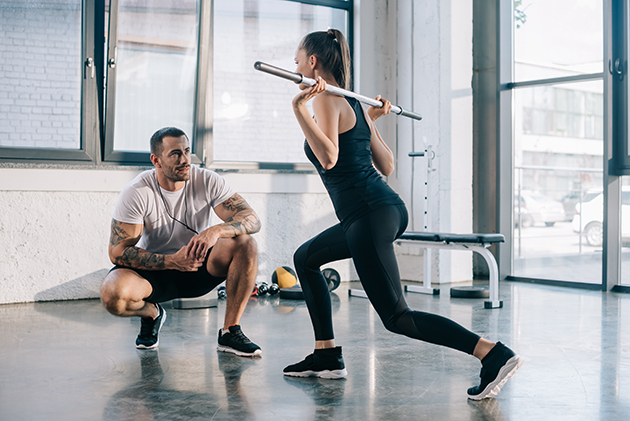 How to market your services
Get the tools you need to get the word out! Let people know which models you're offering so you can get them back on track.
Get your clients on your email list so they can stay in the know, access exclusive promos, and sign up more.
Reach your clients instantly with texts to provide booking links, make announcements, and keep communication lines open.
Use social media to promote your services. Feature video of past classes, client testimonials, staff profiles, and more to get clients excited to book with you.
Make it easy for people to sign up with website widgets! Offer one-click booking directly through your website to see the more people in your sessions.
What model is right for you?
It's up to you to take a good look at the direction you're headed in and choose what works best for you. If group sessions no longer make sense, make the move to shift your model. Get the tools you need to impress even your most loyal clientele. WellnessLiving can help you get started with our staff and client apps, automated marketing, streamlined processes, and more!
How else can WellnessLiving help manage your business? Book a free, no-commitment demo with WellnessLiving today to learn more!