Jul 17 2020, 9:30 AM
Why Great Feedback Will Set You Apart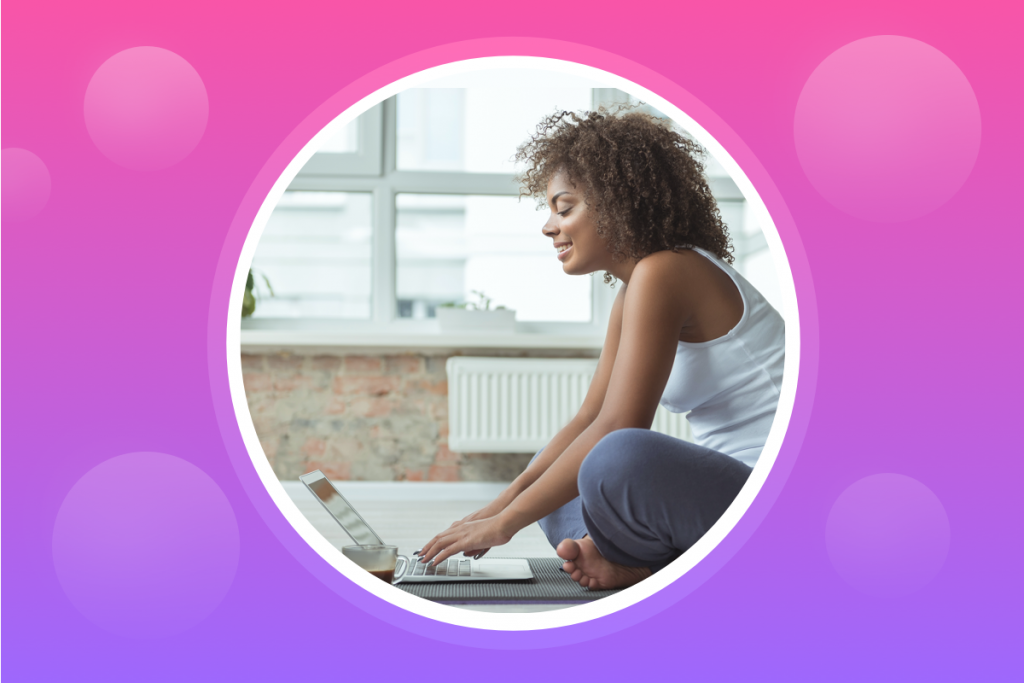 It's a competitive world out there, with businesses—from fitness and yoga studios to spas and salons, martial arts, dance and music studios—getting back on their feet after the effects of COVID-19. Get the jump on your competition by building your reputation with great feedback and getting a head start on a successful year.
What's better for your business than a happy client bragging about you? Nothing! Reviews and referrals are priceless endorsements and you should do your darndest to collect as many as you can.
Does it really make a difference? Studies show that 90% of customers read reviews before they visit/purchase from a business and 88% of customers trust online reviews as much as a personal recommendation. You want potential clients to read rave reviews about your business! Period.
Use your clients to help get attention, build a solid reputation and reinforce your credibility—they're your best brand ambassadors!
When do you ask?
You might think it's awkward to solicit positive feedback, but you'd be surprised! Most customers are happy to provide a review or refer you to a friend, all you need to do is ask them. When will you see the most success?
Right after a great experience with you
After they've taken your online class or service
When they renew their membership
After a positive social media interaction
When you've solved an issue or rectified a problem for them
Timing is key in more ways than one! Be sure to ask for reviews at different times in the sales cycle, so there's feedback every step of the way when someone checks you out.
How to make it easy to leave a review
Do your best to make the process as easy as you can—for both parties. Nothing's worse than trying to do someone a favor and having to jump through hoops. When you automate your marketing, you can simply email or text a direct link to specific sites where you want them to review.
Not only does this simplify things for your clients, but whether it's Google My Business, Capterra, G2 Reviews, Facebook or another popular review site, sending direct access makes sure it's listed where prospective clients are looking. Get the reviews when and where you need them by automating your marketing!
Incentivize them for their review
Sometimes clients just need that extra push to get motivated to brag about your business! What's the best way to get them excited? Use your loyalty rewards program to make it worth their while. Show you care by incentivizing your clients for reviews and rewarding them for their efforts afterward—everybody wins! When you incorporate reviews into your program, clients can earn points when they:
Leave a good review about your business
Share that review on social media
Clients can then redeem their points for free merchandise, virtual classes or on-demand sessions, discounts on memberships and more—you choose what works best! Pick the perks that'll get your clients excited to talk about your business.
Having the right software
Get more reviews and get great exposure with the right software from WellnessLiving! Without the right tools, you're fighting a losing battle. We make it easy to track your reviews with our reporting system and we notify you as soon as a new one appears. We make sure you stay on top of your reviews, so you can show your appreciation with a response. Your fans can share the love with just a few clicks, here's how:
Achieve Client App: Clients can leave a review about your business right from the client app, helping your SEO and your brand, along with your reputation.
Review widget: Make reviews easy to write and simple to find with our review widget—and up your SEO with each new review!
Expert software is essential to getting the most out of your customer feedback, so get the tools you need to get the job done.
All the right things to say
Great reviews and positive feedback are the keys to your credibility! You can toot your own horn all day, but a third-party endorsement will build your reputation faster than anything else. Ask your clients to help —you might be surprised at how easy it is.
Simplifying the process only helps your results! The easier it is for clients to leave a review, the more reviews you'll see. Use automated marketing to send direct links and make sure they're being seen by your prospective clients. Incentivize clients to leave reviews by encouraging them and expressing your appreciation—they'll love that you care! Get the right easy-to-use software to gain exposure, and that'll put you on track to boost your credibility and reputation.
Features like WellnessLiving's Achieve Client App and review widgets are a great start to making the process simple and effective. How else can WellnessLiving help manage your business? We'll automate your marketing, improve your client experience and get you looking at the data you need to direct your business. Want to learn more? Book a free, no-commitment demo with WellnessLiving today!