Aug 11 2020, 9:00 AM
Why Online Booking is Your New BFF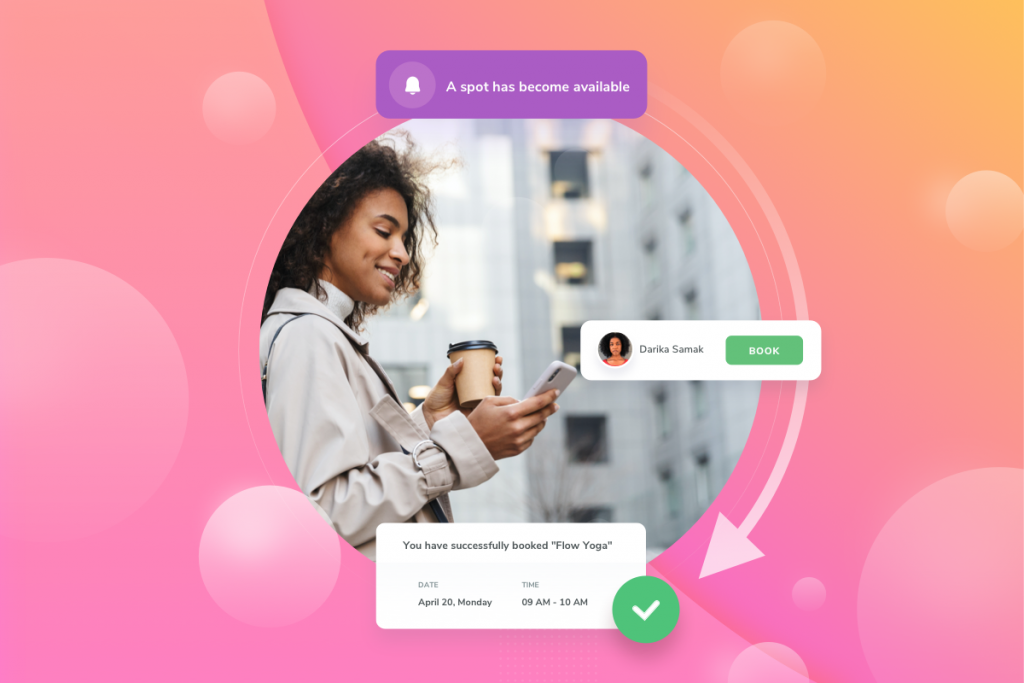 With every industry—especially fitness and yoga studios, salons and spas, and martial arts, dance, and music studios—adopting a new norm thanks to COVID-19, it's more important than ever to manage your capacity like a pro. It's a struggle to keep crowds small at your front desk and maintain social distancing while filling up those available spots. Keep your clients safe and happy with a way to book conveniently wherever and whenever they want.
Online booking makes it easy for you to predict revenue, but it also improves your user experience! Clients can then book on your website or sign up from anywhere and anytime with an app—WellnessLiving easily lets clients book with the Achieve Client App!
Here are just a few of the benefits your business will see when you add online booking to your list of perks:
Let's clients book from everywhere
In our current climate, some clients will still be working from home, while others might be on an adjusted schedule. Not everyone will be able to register during your open hours, so here's where you can offer them the added convenience of managing their schedule on their own time. Here are a few of our expert tools that'll make online booking a breeze:
Reserve with Google: We've partnered with Google to help you get noticed on the web. Our Reserve with Google feature allows prospective clients to find you and book right then and there. Whether it's for your in-studio or online classes, you'll generate leads and convert them right on the spot.
Website widgets: Install a widget on your website so people can book classes and appointments while they're on your site.
Facebook: Use social media to get more business. Install a widget on your page so clients can conveniently book classes directly from your Facebook Page.
Reduces contact at front desk
Reducing contact at your reception makes it less stressful for everyone. Your staff and clients will know they're safe and that you're on the ball when you manage that part of your business well. Because online booking allows clients instant access to your business 24/7, there's no need for them to wait at reception – they can check out your schedules, choose a class or book an appointment with just a few clicks.
You'll gain new clients, keep existing clients coming back and build your profits when you make online booking stress-free.
Let's you keep track of your assets
Now's the time to stay on top of your business, get a handle on your staff and clients, and maximize your resources. WellnessLiving's BOOK-A-SPOT feature does the heavy lifting here! This handy feature makes it easy for clients to reserve their favorite spot or equipment ahead of time, so they get what they need for a top-notch experience. And because each room and piece of equipment gets is its own schedule, you'll never have to worry about double-booking again! Here are some of the great things BOOK-A-SPOT can do for you and your clients:
Let's clients reserve their favorite piece of equipment like or a spin bike or treadmill at your fitness studio or blocks and straps at your yoga studio.
You can control your class size and clients can book their exact spot in your room, so you can manage capacity at your business.
Give clients the freedom to book or rent equipment from anywhere with our Achieve Client App.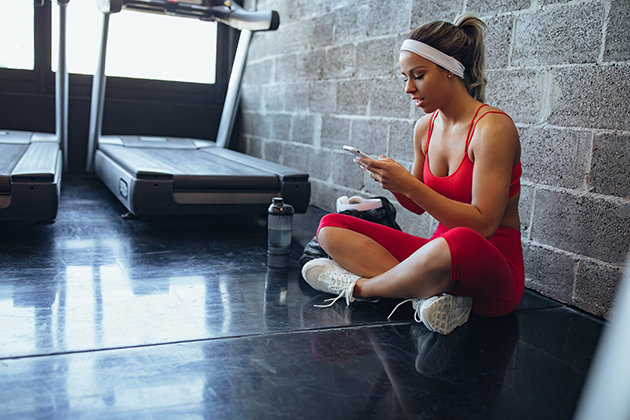 Improves communication with staff
Simpler processes make it easier on your staff too! With WellnessLiving's Elevate Staff App, they can access all the client info they'll ever need, from attendance history to schedules to billing info or any special notes they need. They can also book or change a client's appointment, update class availability, cancel classes, and make staff substitutions – all on the go! You can stay on top of that info too, along with your team's schedules, activities, sales data and always know where they're needed most. As a bonus, staff can then host their virtual classes or appointment, right from their mobile device!
Communication and performance will improve when everyone's in sync! Make your staff a better team with the tools to take them up a notch.
Helps you track and monitor attendance
Get ready for higher attendance for your virtual classes with the convenience that online booking brings! You may also need to monitor capacity in-studio, and WellnessLiving can help you keep track of your numbers. And, when their favorite class is full, clients then get added to a waitlist. As soon as a spot opens up, they'll be instantly notified or added automatically to class so there's no extra work for you.
Not only will you have full access to client history, but you can see who's registered, paid, signed their waiver, and more. And have we mentioned the data? With our software, you'll have access to info like which clients cancel most often, instructors with the highest attendance, and which classes are your money-makers!
Gives you more time and energy
Add a personal touch to your client connection with automated marketing! Keep the lines of communication open with emails, SMS, and push notifications to reach out to customers who have booked. You can also contact staff for updates, schedule changes, and class or appointment cancelations.
While you're saving the time and energy to takes to do all this on your own, you'll be reducing no-shows and boosting client attendance!
Booking made easy
Online booking just makes life easier! Clients can book from anywhere, anytime, so you offer them a perk you know is in demand—convenience and peace of mind. Your team gets the peace of mind of knowing that they don't need to worry about busy phones or an overwhelming line at the front desk – and they can better manage their client relationships. Your business gets more organized, increases efficiency, and you stay on top of all the data you need to be the best.
We've got all the tools your business needs to get ahead! From automated marketing to online services to better efficiency, WellnessLiving will help manage your business. Learn more by booking a free, no-commitment demo with WellnessLiving today.