Mar 18 2020, 11:42 AM
Your How-To Guide: COVID-19 Strategy for Fitness Professionals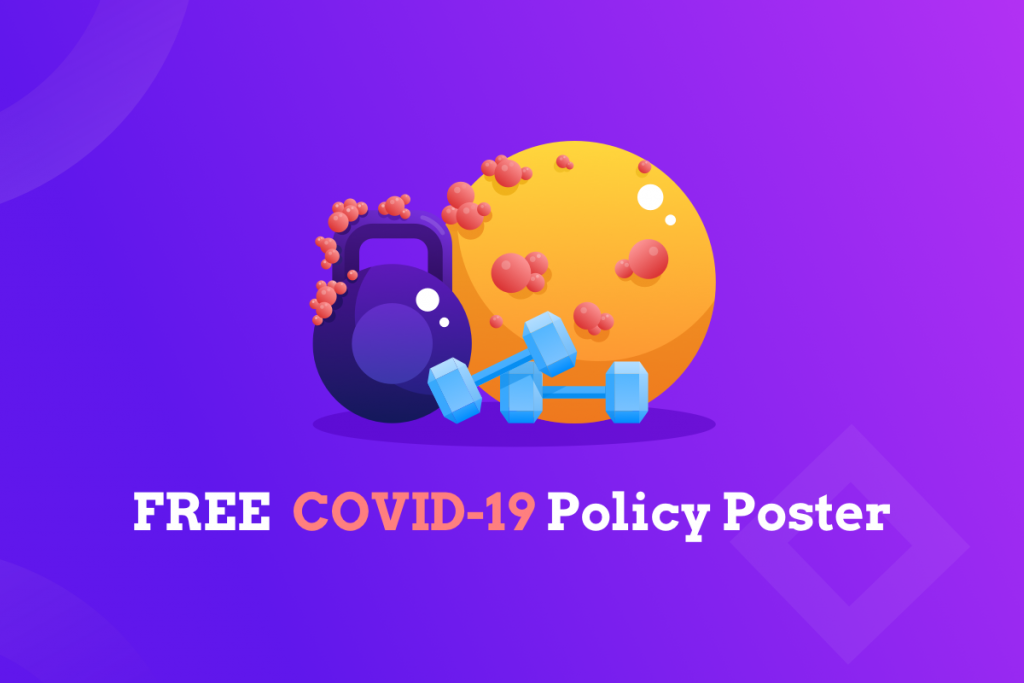 COVID-19 (Coronavirus) is having a palpable impact on the fitness industry and on businesses like yours. You must be wondering how the Coronavirus will affect your business and what you can do to address your client's concerns. Most of all, you are concerned about the health and safety of your staff members and clients in these extraordinary times. This article will help you to navigate the best practices that your business can implement to ensure that your staff members and clients are protected.
If your business is closing during this time, we recommend that you inform all clients and staff members of this closure by email, phone call, or SMS message. Be sure to let them know how long you expect to remain closed for and how their memberships and services will be affected by the closure.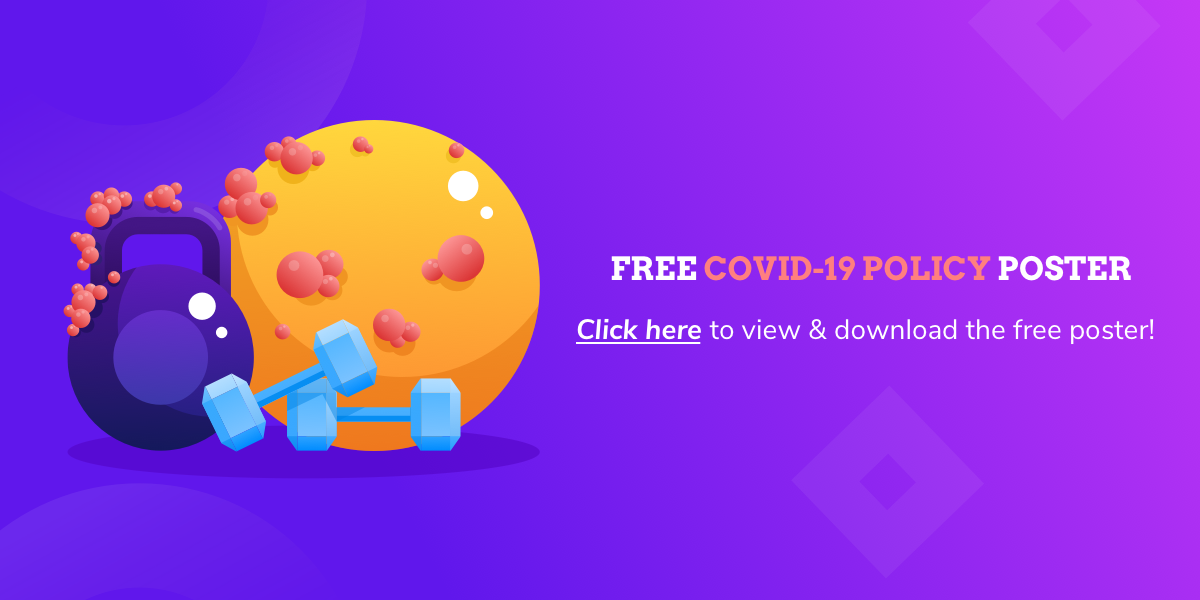 How is Coronavirus transmitted?
The Coronavirus is spread in two primary ways: between people who are within six feet of each other, and through respiratory droplets produced by an infected person's cough or sneeze. The CDC has provided the public with numerous resources to help you to better understand the Coronavirus. We recommend reviewing the information provided by the CDC here to get a full understanding of how the virus is transmitted.
Because fitness studios, gyms, yoga studios, and other businesses like yours often necessitate that staff members and clients be in proximity of one another, your staff members and clients may have a reasonable fear of transmission. You can make changes that will help to put your staff members' and clients' minds at ease and ensure their health and safety.
Review the following suggestions to ensure that your business is a safe environment for your staff members and clients.
1. Post sanitation requirements
Put up posters around your business that list sanitation requirements that your staff members and clients must follow. Make sure that your posters are visible and that everyone at your business is following the requirements posted.
We recommend posting the following requirements:
Wash your hands thoroughly with soap and water for at least 20 seconds before and after workouts
Wipe down all equipment with disinfectant before and after use
Cough or sneeze into your arm
Avoid touching equipment with your hands as much as possible
Handwashing is one of the most important things that can be done to prevent the spread of Coronavirus. Be sure to inform your staff members and clients of proper handwashing techniques, including washing your hands with soap and water for at least 20 seconds, and washing your hands after using the bathroom, before eating, after sneezing, after coughing, and after blowing your nose. Check out these handwashing posters from the CDC.
Keeping everything in your business clean is another important way of preventing the spread of Coronavirus. Posting sanitation requirements will help to ensure that your clients properly clean every piece of equipment they use, but your staff members should also help to ensure that everything is always cleaned before and after use. Staff members should sanitize every piece of equipment that may be used before and after hosting clients.
2. Reduce the sizes of your Classes
As mentioned, one of the two main ways that COVID-19 is spread is between people who are within six feet of one another. Limiting the number of clients in your Classes is one way to help ensure that your staff members and clients can maintain a healthy distance of at least six feet.
We recommend measuring the rooms in which your Classes are hosted to ensure that the maximum number of people in the room allows your clients to keep an appropriate distance from one another. Designate a square footage of eight feet by eight feet per client to allow your clients to attend Classes without the risk of coming in proximity of one another.
3. Provide at-home workout options
Your clients trust you to help them reach and maintain optimal health. Right now, one way of doing this is to help them avoid leaving the house altogether.
We recommend that you create videos and guides for your clients to help them maintain their workout routine at home with the resources that they have there. If possible, create daily workouts for clients based on the workouts that you would have them do at your business. Additionally, be sure to check in with clients regularly and ask for feedback on their feelings about their at-home workouts so that you can provide them with better workouts in the future.
Providing these options to your clients will help to preserve the trust that you have built with them, while also keeping them engaged with your community.
4. Require that people with health issues remain at home
Be sure to be clear with your staff members and clients about your mandate so that there is no confusion. Make a concise list that outlines the exact scenarios in which a person should not attend your gym. For example, if a person has come in contact with someone who has COVID-19 or is exhibiting symptoms, that person must not attend your business. Additionally, we recommend advising that clients who are considered higher risk remain at home.
Make sure your community is prepared
COVID-19 is likely the biggest challenge of your professional life. Remember, educating your customers, staff, and community, is the best possible way to deal with this. From posting sanitation requirements, reducing class sizes, advising at-risk students to stay home, and providing options for working at home, let's get out of this challenge ahead!
Rather than spread fear, let's stay calm and spread positivity. COVID-19 is temporary, and we will overcome this together!

Download the COVID-19 Policy Poster
We've created an easy-to-use, accessible "COVID-19 Policies" poster to have all the information you need at your fingertips. Download it, print it out, and post it at your gym or studio today.
This guide is 100% FREE. No email necessary.