Posted on: 16 Jan, 2018
Categories: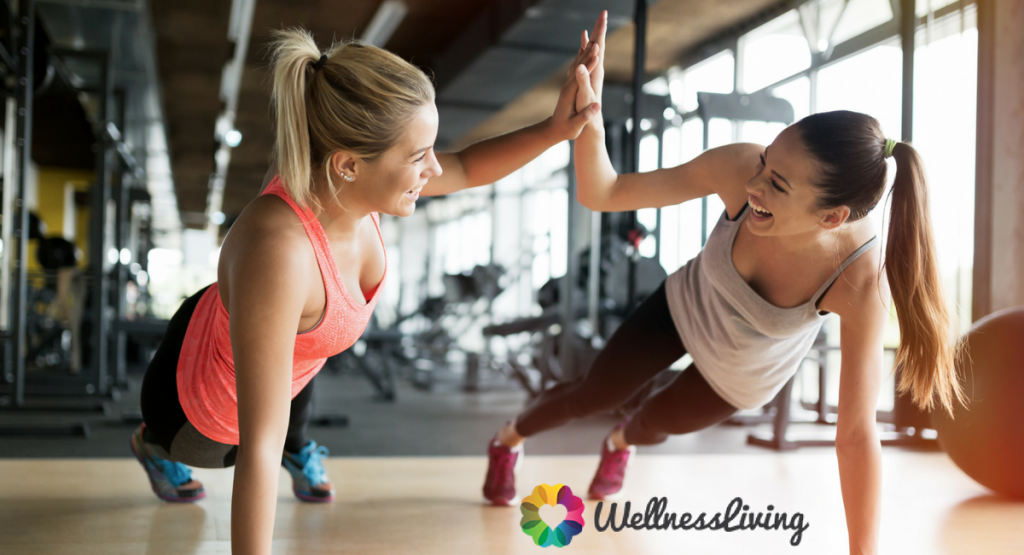 Advertising your business doesn't have to cost an arm and a leg. Though investing money in marketing and advertising is important, there are also numerous opportunities to spread the word and generate leads without spending a dime. As people are thinking about those New Year's resolutions, it's more important than ever to put your business out there.
So if you're looking to drum up excitement and generate leads for your business (and let's be honest — who doesn't?), read on:
Month-long drive
Organize a food or clothing drive at your business for the month. Make your business a hub for giving back, and spread the word in your community. You and your members can feel great, and you can draw in a whole new set of prospects.
Collect reviews
It probably won't surprise you to learn that around 97% of consumers read online reviews. So, the importance of your online presence can't be understated. When people are searching for a new gym, hair salon, or dentist, you want your business to pop up first and you want to showcase testimonials from your happiest customers.
WellnessLiving helps you collect those testimonials for free! Our review widgets can be installed on your website and Facebook page to easily prompt happy clients to sing your praises, and allow you to collect regular feedback.
Write for a local publication
Got a great writer on your staff? Pitch some wellness-focused content to a local publication. Content sponsored by your business can help spread wellness to your community while getting your name out there. This is also a great opportunity to build trust with prospects by sharing important knowledge and tips.
Organize a free seminar or workshop
Offer a vital service to your community while getting new faces in the door by organizing a free wellness seminar or community workout. Invite your current clients to bring friends, and offer opportunities for attendees to purchase membership or services at a discounted rate when they attend.
Offer loyalty points for spreading the word
Word-of-mouth is one of the most important ways to grow your business. Give your current clients a nudge by offering an incentive if they help spread the word. This can be as easy as making "social sharing" a part of your rewards program. When clients share a post about or at your business on Facebook or Twitter, they get rewards points toward prizes and free services at your business.
Instead of tracking all that by hand, leverage WellnessLiving's built-in rewards program. You can automatically reward members with points when they share a recent booking at your studio to their social media pages.
Refer-a-friend program
If you haven't already set up a refer-a-friend program for your business, now's the time to start! Reward your happy clients for spreading the word while offering exclusive offers and discounts to their friends. And spread the word about your program! Keep business card-sized refer-a-friend offers at your front desk, post flyers with the details in your locker rooms, or email current clients to let them know what they could get by inviting a friend to your business.
Partner with another local business
Double the size of your prospect pool by partnering with another business in your area. Ideally, you'll want to find a business with complementary services that don't compete with your offerings. For example, if you're a fitness studio who runs group classes, you may want to connect with the salon down the road. Or if you run a CrossFit box, reach out to the Paleo-friendly deli in your neck of the woods.
Partnering with another business in your area is mutually beneficial: your members get discounted services or free rewards at their business, and their members can do the same at your business.
Make it easy to book services
If prospects have a tough time booking a spot in a new class or seeing what services you have available, it's more likely they won't purchase anything at all. Make sure service options and schedules are easy to find, and create multiple opportunities to book. Make sure the service options are easy to find on your website and social media pages. Consider a studio app that includes booking capabilities (like WellnessLiving's Achieve Client App). And if you're a WellnessLiving client, you can even allow clients to book services right from a Google search which has been a great lead gen for customers!
Ready to turn your marketing efforts into a lead generation machine? Great! WellnessLiving would love to help. If you're not already a customer, schedule your complimentary demo with our team today! We can walk through all the ways you can get people in the door, keep them coming back, and manage your studio easier than ever.