Posted on: 10 Jul, 2019
Categories: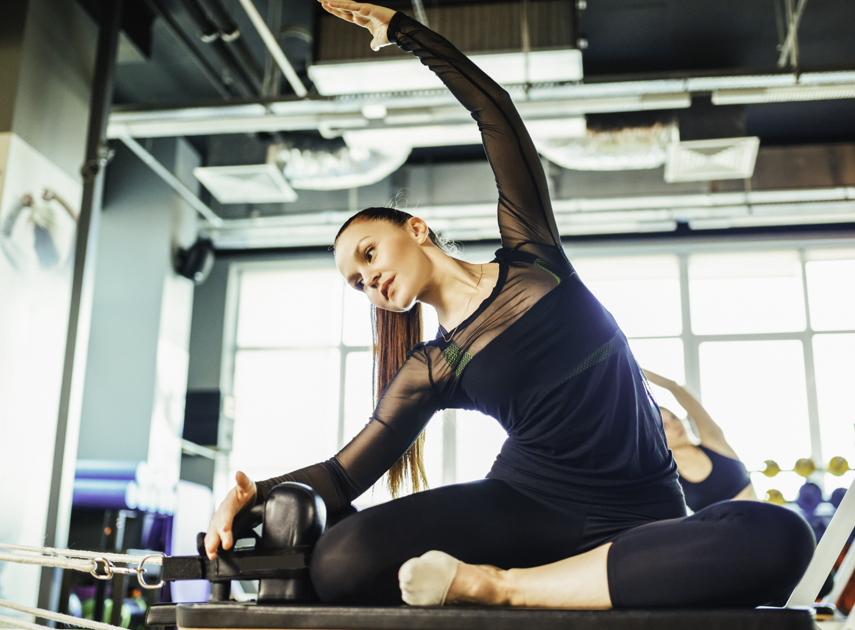 In the competitive world of the wellness industry, it can be hard to make your Pilates studio stand out. What's the best way to draw attention to your business and attract new clients? Are you having trouble getting your name out there? Are you frustrated with people confusing Pilates with yoga? Have you been looking for a way to get your Pilates studio noticed?
It's important for your business to have its own identity, to have a recognizable brand, and to offer something that's uniquely you.
6 Ways to Make Your Pilates Studio Stand Out
If you're looking for some great ideas to take your Pilates studio to the top, we've got 'em! You'll love these top tips our experts compiled to command the attention your Pilates studio deserves:
1. Find your niche
Believe it or not, your business can't do everything! It's tempting to be a jack-of-all-trades, but as the saying goes, that generally results in being the master of none. Your Pilates studio needs to find its place and become the best at where you already shine. What's your specialty? What do you do best?
Are you the master of the mat or is the reformer more your style? Do you like a big group or are you more about the one-on-one? Are you membership-based or do you prefer a pay-per-class system?
There are all sorts of ways to approach your business, but your studio needs to pick one and stick with it. Finding your niche will allow you to focus on what you do best and being the best will get your Pilates studio standing out from the crowd.
2. Be creative
Approaching your business in a fun and creative way is sure to make you the center of attention. Just because your studio concentrates on Pilates, that doesn't mean that you can't have a little fun with it!
How can you take a creative approach? Here are a few ways to take a unique look at how your studio can draw attention to what makes it special.
For example, raise awareness of your Pilates studio by hosting fun events! Want to meet the neighbors? Host a community barbecue to gain local attention and interest in your business.
Try and think of an idea that's truly unique! Pilates and pets? Pilates under the stars? Photo sessions in Pilates poses? Dream up an event you've never heard of, and chances are your clients haven't either!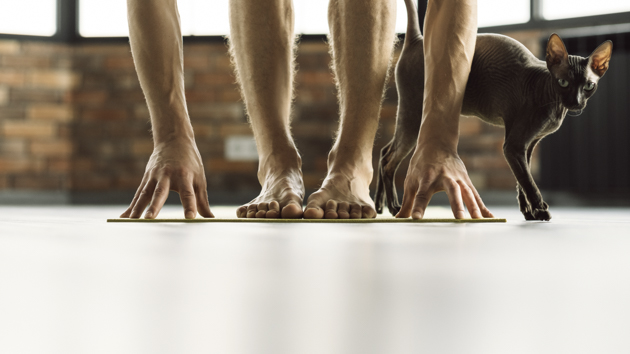 Standing out doesn't always mean attracting new business, you can become a memorable, original experience for your existing clientele too!
Want to leave a lasting impression on your loyal clients? Invite a small group to join you for coffee talk at your favorite spot. Or you might consider hosting a 30-day Pilates challenge, complete with schedule and prizing. This is a great way to get noticed and stay top of mind!
Remember, your goal is to stand out from the crowd, so you really need to think outside the box here. Start with one event, or develop a monthly series to keep up the momentum and keep the attention focused on your business.
3. Be the expert
Offer something your competition doesn't! How? Become the expert in your field and offer your professional advice to anyone who'll listen. For free.
You read that right! By offering your knowledge far and wide, you'll establish credibility, distinguish yourself from the rest, and make a name for yourself at the same time.
How can you work on becoming the expert? It's easier than you think! Here are just a few ways that you can get your name out there as the specialist in your field:
Social media
Get social! Post blogs with expert advice, share tips and tricks on your feeds, encourage your followers to ask questions and seek your advice. All the likes, shares and engagement will get your name out there as the Pilates studio to visit.
Educational sessions
Host educational workshops or talks and open these events to the public. Market these sessions by emphasizing that you'll be sharing your specialized knowledge and experience. This should help you make your mark as the expert among Pilates studios in your area.
Guest appearances
Not only can you host a session, but why not be a guest for someone else's business? Do you know your nearby Running Room? Have an in with a local sports team? Thinking about dropping in to a high school gym class? Pay these places a visit to reach a broader audience, share your experience and establish even greater credibility.
This will help spread the word about your level of knowledge and willingness to share your expertise with the community. What a fantastic way for clients to value your studio as the unique, one-of-a-kind business that it is!
4. Partner with local businesses
Have you ever considered partnering with a local business as a different approach to making a name for yourself? Building business friendships in your community will garner you the local attention you're looking for, along with increased exposure with access to a different market.
From co-hosting charity events and contests to sharing website links, targeting a different market will get you noticed! Additionally, by partnering with a respected business, you've got the established credibility that a referral offers. You're one step ahead of your competition before you've even started to do the work!
On top of that, here's an idea you may not have thought of: why not partner with other local Pilates studios? This may seem unusual, but hear us out! While you're all in the same industry, you may not all be in direct competition with one another.
If someone calls looking for a class that you don't offer, refer them to a studio nearby who does. This kind of partnerships can benefit everyone! The client gets to the class she's looking for, the studio you sent her to benefits, and your business gets the reputation for stand-out customer service.
In this case, the other studio will remember your referral and repay the favor when they can. A few partnerships like these and the word will start to get around. Plus, you'll reap the benefits of the referrals you'll get in return!
5. Check out your competition
We don't want to spend too much time on this one, because shifting your focus on other businesses can become a distraction. However, like we mentioned in the first step, in order to know how to stand out from the crowd, you need to do a little research.
So check out their strategy. And then go in the opposite direction.
Are the other Pilates studios advertising on the radio? Use social media as an alternate way to gain attention. Do they focus on class size and number of instructors in their marketing? Emphasize your expertise and teaching instead. Are they doing demos at gyms in your area? Rather than compete directly, consider renting out a booth at your local farmers' market for a more unique approach.
We think you get the idea here: be creative and get attention by focusing on being different.
6. Show your gratitude
Stand out from the crowd by showing your gratitude. Customers love to be appreciated and businesses certainly don't practice gratitude in the workplace enough!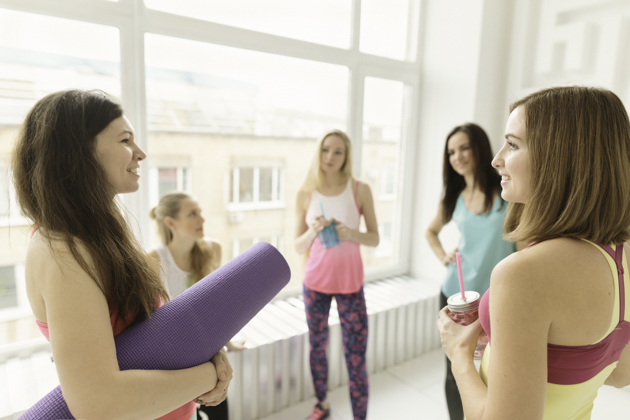 Think about it: does the coffee shop you frequent ever thank you for your business? Does your gym ever let you know they're so happy you're a member? Have you ever received a thanks for shopping at your favorite store? Everyone loves to be appreciated and your clients are no exception.
This doesn't have to be a grand gesture! There are lots of ways that you can express your thanks to your clients. From a personalized email (that you can actually automate!) to a handwritten note to a free class or perk, a thank you is a rare gift from a business to a client.
Being appreciated makes your clients know they're valued and in turn, they will value your studio. They'll appreciate that they're important to you and in our fast-paced society, the time you take to express your gratitude on a personal level will certainly distinguish you from your competition!
The Final Word on How to Make Your Pilates Studio Stand Out
Getting noticed is a major way to take your studio to the next level. Developing your niche, taking a creative approach, becoming the expert, partnering, looking into your competition and expressing gratitude are great ways to stand out.
While you're focused on spreading the word about your studio's uniqueness, let us handle the rest! WellnessLiving's all-in-one Pilates studio software will tackle the day-to-day of your business in just a few simple clicks. Book a free, no-commitment demo with WellnessLiving today and take advantage of our tools to help you manage your business and make your mark in the Pilates industry.