Posted on: 24 Jun, 2019
Categories: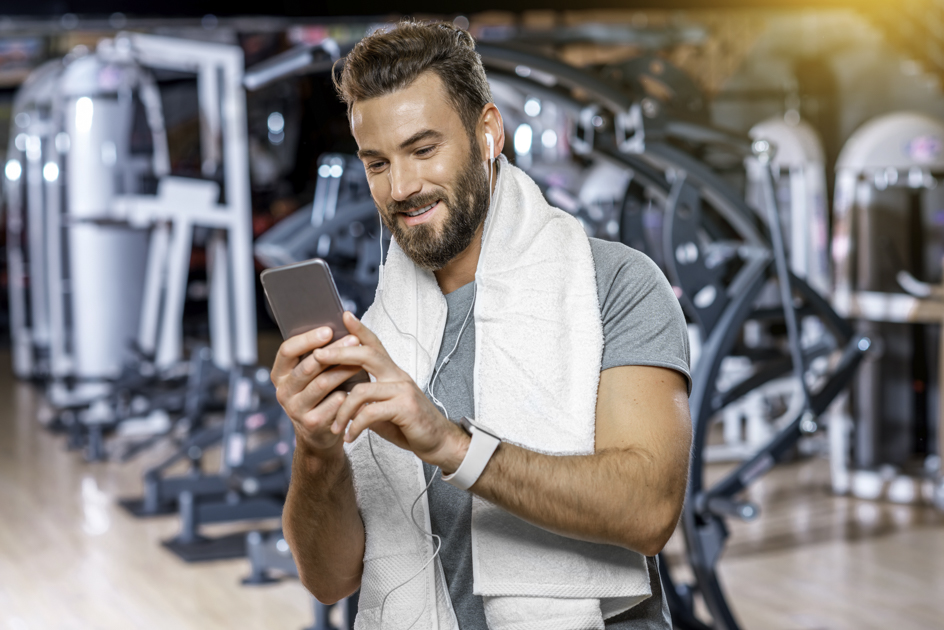 Social media is one of the most powerful marketing tools in our modern age. With the world at your fingertips, you have the power to connect almost instantly with a vast audience.
Social media is a fantastic (and free!) advertising tool. You can post the latest buzz about upcoming classes, merchandise, or promotions to the public at your leisure. Not only is this a vital marketing weapon, but it also helps boost engagement with current and prospective clients. And once your members start to comment, like, and share your posts with their friends, your gym's popularity will soar!
The advantages of using social media to market your gym are endless but getting started might feel a little daunting. But never fear, we're here to give you a comprehensive guide to become a master at social media marketing.
To begin, let's dive into the most popular platforms.
Popular Social Media Platforms and How to Use Them
The world of social media is packed full of different options and it's important to know how to use each platform effectively to market your facility.
Facebook
Facebook is one of the oldest social media platforms that's still going strong today. First launched in 2004, a large portion of its users are more mature. If your target audience is working professionals and a generally older crowd, then Facebook is the social media platform for you!
A range of different content can be posted on Facebook such as photos, videos, events and general information. This provides you with more freedom in what you want to post and gives you the opportunity to promote in a variety of different ways.
Twitter
This social media platform is most popular with mature users as well and is focused mainly on the latest in news and information. This is a quick and efficient way to get information about your gym out to the public however, but bear in mind you are only given 280 characters to do so. Consider using hashtags on this platform to reach a larger audience and increase your following.
Instagram
Instagram is one of the most visual social media platforms. Use this medium to post engaging photos and capture your audience, especially if your target audience falls under the millennial category.
This app is extremely popular with millennials and the younger demographic. Get their attention through this platform and all of the fun features it provides. For example, you can post photos, create polls, share your gym's story, and more!
Not only can you post information on Instagram, but you can also go live. This means that you can directly interact with your students on the spot! Host your own question and answer session or broadcast certain snippets of classes to allow your audience to interact with you in real time. While this feature is also available on Facebook and YouTube, generally more people will engage with Instagram live than any other (due to the demographic preference).
YouTube
YouTube is another visual favorite. This is an excellent medium to share engaging video content with your audience.
Through this platform you can post videos of important fitness and health tips as well as portions of popular classes. You can even take your tips a step further and post instructional videos of different workout techniques. This will give prospective clients a chance to get to know your gym and the equipment you offer.
You can also give the public a chance to familiarize themselves with facilities by uploading a guided tour as well as an up close and personal conversation with your experienced trainers and staff. Members can like your page and subscribe to it. Soon, your gym will become an instant hot spot once they start to share your videos across the internet!
Social Media Best Practices
Now that you know a little bit more about the various social media platforms, let's talk about how to properly use social media to market your gym to gain popularity in your community.
Be selective of platforms
The first thing to keep in mind when using social media is to be selective of the platforms you are using. If you overload your plate with too many accounts to manage, you'll likely end up not doing a very good job on any of them.
To figure out which platforms to use, consider your ideal client. If your target audience are mostly millennials, stick to platforms such as Instagram and YouTube. On the other hand, if your customers are more mature, use Facebook and Twitter to get their attention. Once you've figured out what sites your key demographic likes to use, stick to those platforms. Try to limit yourself to no more than three social media platforms in order to create consistent engaging content.
Be engaging with the help of a content calendar
Now that you've selected the social media platforms you'd like to use, begin to produce engaging content with the help of a social content calendar! Social media marketing is most effective when your audience is always curious to see what you're going to post next.
The most effective way to produce fresh content is to come up with themes for your posts. For example, Weightlifter Wednesdays could feature posts where your trainers teach the public important tips about weightlifting. Toning Tuesdays could be another theme where you can reveal tips and tricks about toning different parts of the body. These kinds of posts can keep your audience engaged and eager to learn more, week after week. Asking questions, creating competitions, and daily polls are another great way to keep your audience hooked.
Attach a visual to every post
Another great method to keep users engaged is to attach an image to every post you upload. With everyone trying to get the public's attention nowadays, you need to produce high quality content that is unique and distinctive!
Great visuals are vital for likes and high conversion rates so consider familiarizing yourself with expert filming and editing techniques to truly capture your audience's attention. Not only is this important when it comes to videos for your YouTube page or Instagram page, but it's also important for photos that you upload onto the platforms as well.
Be smartly consistent
Now that you're producing engaging content, it's important to be consistent with your posts. Social media marketing is done best with carefully timed content. Let's explain exactly what we mean.
According to research, you should be posting a minimum of three times a week on such social media platforms and a maximum of one post per day. Do not post more than once as studies have found a 50% drop in engagement when doing so.
Be consistent when it comes to uploading fresh and new content (but don't bombard your audience), and you'll attract a following like never before!
Don't bombard your audience with promotions
It's important to note that when you are using social media to market your gym, you shouldn't overload your audience with constant deals and discounts. This will quickly bore the public and only lead to their disengagement.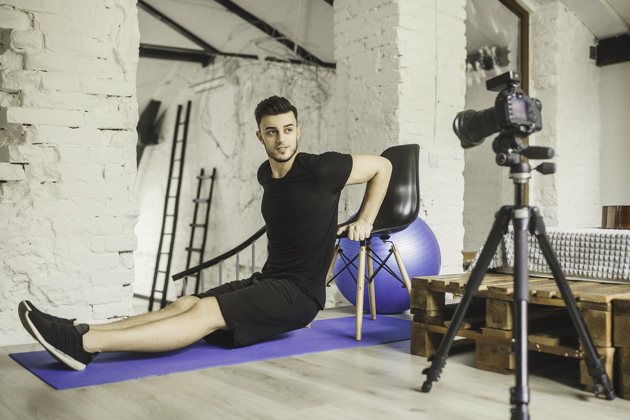 Many organizations use social media incorrectly and bombard followers, but as we previously stated, this will do more harm to your business than good. Try to find a balance between producing engaging content about your gym and facilities, in addition to promotional deals. Advertise discounts one per week and stick to general content the rest of the time, so you don't leave your audience feeling overwhelmed and disinterested.
Use Facebook ads
Paid Facebook ads are a great way to get some extra attention in the digital world. Several businesses have used this method to reach their desired target audience.
Facebook ads use unique algorithms to help prospective clients see your posts first! You can even select who your ad is reaching. Choose the location, age range, as well as those with fitness related hobbies and interests to target your desired audience.
This is also a great tool to help you analyze data. Assess which ads get the most attention and how effective they really are. This can give you an even greater insight into your business and how to help it thrive.
All in All…
Using social media is crucial to helping your business expand and grow to its full potential.
Now that you're a social media expert, WellnessLiving would love to help you with any other marketing needs you may have. With our exclusive software you can enter the digital world with your very own staff and client app, take advantage of our automated marketing options, on top of our easy to use booking software. Curious to learn more? Book a free, no commitment demo with us today and we'll help you knock out the competition!