Feb 09 2021, 9:00 AM
Consumer Behavior from COVID-19: Lessons, Learnings, and Looking Forward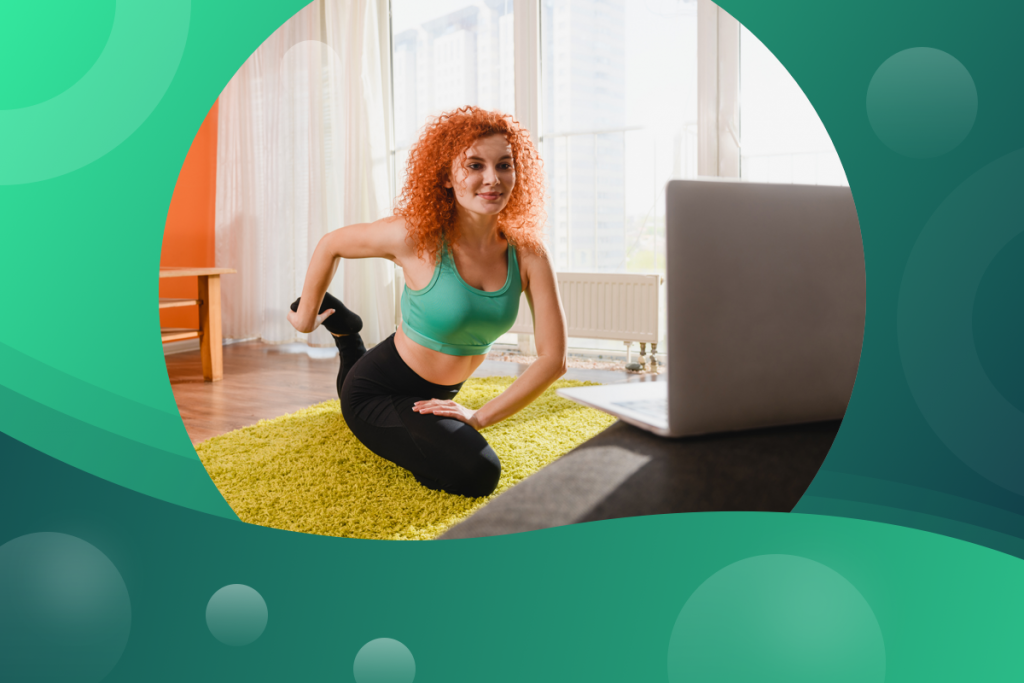 By KK Hart, guest blogger and certified business coach and consultant
The COVID-19 pandemic has transformed how fitness, beauty, and wellness companies/brands operate their businesses. Companies are enforcing strict social distancing and safety protocols, including limiting capacity, requiring the use of masks, and taking the temperature of gym goers before entering the facility. At the same time, the pandemic has greatly influenced consumer behavior, such as adopting at-home workout routines with fitness apps and virtual classes. According to Visual Capitalist, 60% of gym members enjoyed their home workouts so much they plan to cancel their gym memberships.
What lessons have we learned about consumer behavior? What does the future hold? Everything that's happened up to this point offers key insights for the future of the fitness and wellness industry. Read on as we offer key insights on what business owners need to know about consumer behavior and how to use that information to grow your business in these tough times.
Consumers avoid risks
Consumers aren't taking any risks when it comes to their fitness and wellness routines during the pandemic. As a result, they are more focused on their health and self-care. There are many consumer behaviors that boutique businesses need to consider when strategizing a retention plan that focuses on retaining repeat clients. These include the following trends and transitions:
Consumers stay with the familiar: Consumers are sticking with businesses they've interacted with in the past and have continued to support the local boutique businesses they have grown with over the years. This consistency has been very important since it helps small businesses stay in business.
Online sales have increased: While online shopping has always been popular, the pandemic has significantly increased online sales. However, even when consumers are not buying, you need to continue to communicate with them. Communications should be individualized based on consumer behavior. For example, if your target client often makes purchases when there is a discount, it might be worth adding promo codes to your online sales process. This strategy will help turn those browsers into regular shoppers.
Make sure you're aware of these trends consumers are hopping on (many without even knowing it), so your communications and offerings efficiently align. The key takeaway here is understanding and immediately acting upon ever-changing consumer behaviors because it will drive loyalty among your existing customer base and lead to significant results for your business' bottom line.
What fitness trends are clients buying?
Although many levels of lockdown are still taking place throughout the world, people are changing their spending habits to gravitate towards products that allow them to mimic in-person experiences at home and are rapidly moving towards an increasingly digital lifestyle. Many health and wellness business gurus are predicting that even after the pandemic is over, things will not go back to "normal."
New data indicates that these four key trends have emerged during the pandemic:
At-home work out tools/equipment.
Mental health and the mind-body connection.
More DIY focus (e.g. creating an at-home workout space).
The use of technology to maintain connection (e.g. Zoom and other video conferencing platforms).
With all signs pointed towards the pandemic worsening in many parts of the U.S. and the world, the path to ensuring your business will thrive despite the restrictions on in-person business opportunities, means that your business needs to be digital on every level. From livestreaming and offering on-demand services, to making it easy for clients to book and pay for your services, adopting these changes will solidify your business' longevity and ability to serve as many clients as possible.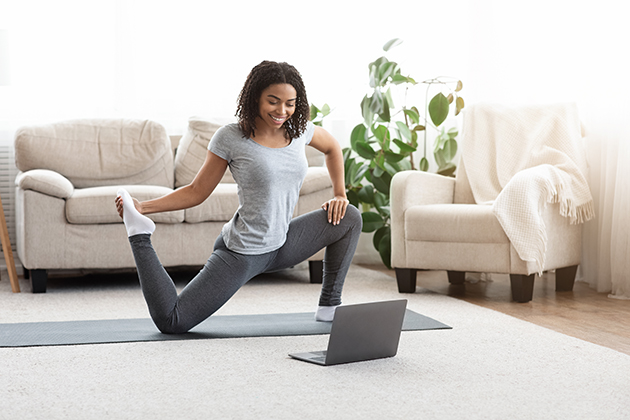 An increased demand for at-home fitness equipment
The pandemic has impacted the fitness industry in several ways. With closures, gyms and fitness studios have needed to become more creative to help their clients work out and stay fit. For example, some people are equipping their at-home studios with Peloton bikes and NordicTrack treadmills. Others are taking out their yoga mats and tuning to virtual streaming classes with their favorite instructors.
Overall, at-home fitness equipment is experiencing a massive growth in sales. What other equipment has been in demand?
Dumbbells: Interestingly, dumbbells are becoming harder to find. Sounds weird, right? However, since people have been doing more at-home fitness, the demand for dumbbells has increased dramatically in recent months.
Peloton bikes: In addition, Peloton bikes are in short supply too. Demand for Peloton has also increased during the pandemic, so much so that the company is struggling to keep up. And, if you want to ride a bicycle outside, those sales have also surged because fitness at home is becoming more important.
What does this mean for your business? You may consider renting your equipment (like dumbbells,  exercise bikes, and yoga mats) to your clients. The benefit here is twofold—it lets more of your clients take your virtual classes and it increases revenue.
Follow consumer behavior, grow your business
Yes, the pandemic has made it difficult, but it's important to follow consumer behavior trends to develop a solid strategy as you move your business forward. Consider that most consumers are playing it safe and long-time clients will likely stick with you. More people have adapted to a digital lifestyle, and that's where your livestream and on-demand video options can help bring in more business. With the increased demand for exercise equipment, don't forget to rent yours to your clients.
There is a lot to do and you can't do it by yourself. With the right fitness studio software, you can add the right tools to make your job easier. WellnessLiving's all-in-one software provides tools to streamline booking and payments, a Zoom integration and FitVID on Demand to manage and organize your virtual offerings, and BOOK-A-SPOT™ to make it easy for clients to rent your equipment. WellnessLiving has it all. Book a free, no-commitment demo to learn more.